Crime
5-Month-Old Boy FOUND ALIVE After Kidnapper Arrested in Indiana – Crime Online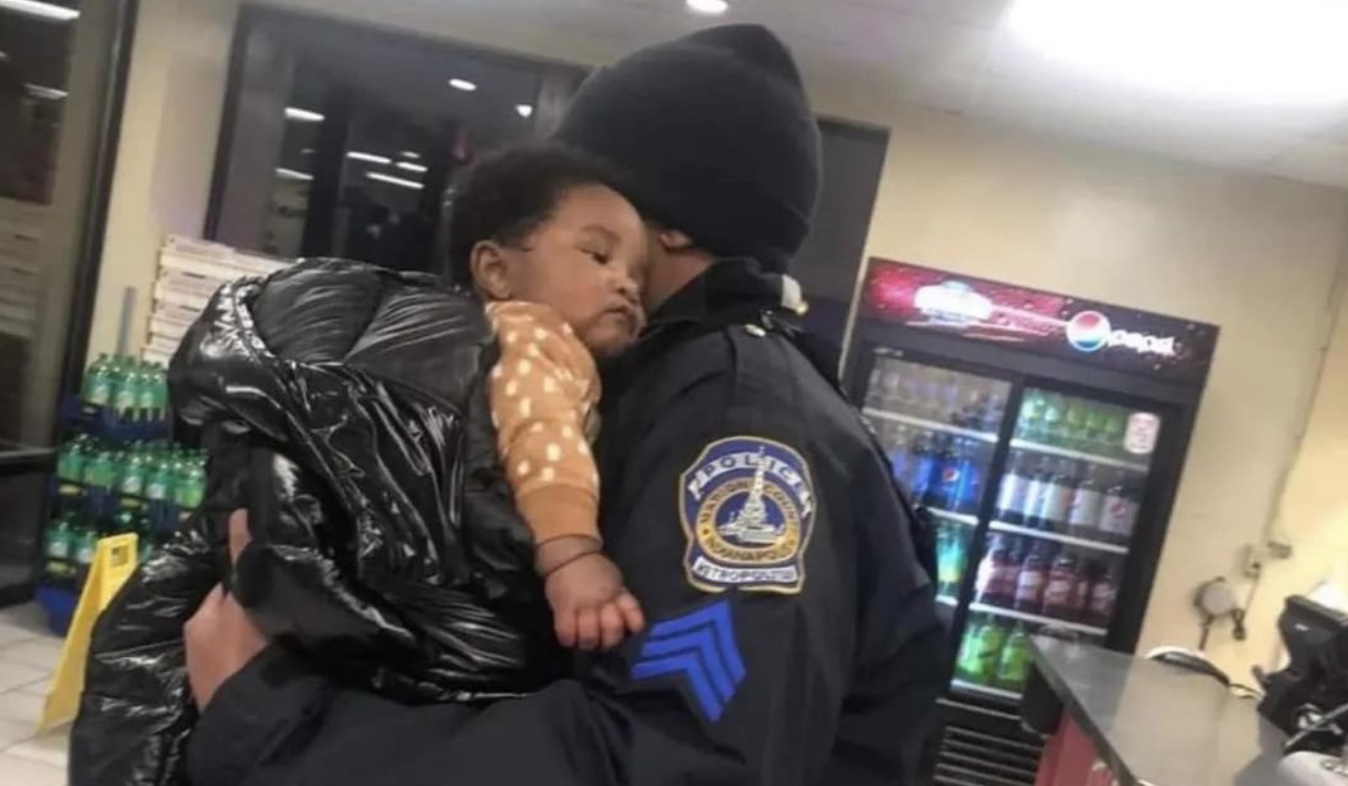 Shortly after holding a news conference to discuss the arrest of the woman suspected of kidnapping twins Kason and Kyair Thomass earlier this week, the 5-month-old boys' family got even better news: Kason Thomass, who was still missing after the arrest of Nalah Jackson in Indianapolis, had been found alive.
"My tears have turned to joy," LaFonda Thomass, the boys' grandmother told the Columbus Dispatch in the parking lot of Lowe's in Whitehall.
Kason and Kyair were in the back seat of their mother's car Monday night when she stopped to pick up an order at a Columbus pizza restaurant. Jackson, who was inside the restaurant at the time, reportedly left as the mother came in and drove away, as CrimeOnline previously reported.
Hours later, Kyair was found in his car seat in the parking lot of Dayton International Airport, some 70 miles away.
Columbus Police said Kason was found inside the missing Honda Accord outside a Papa John's restaurant in Indianapolis.
"The 5-month-old boy is in good health and being transported to a hospital to be checked out," police said.
Indianapolis police told WTTV that the car had been in the Papa John's parking lot for two days before a woman noticed there was a baby inside. She ran to a nearby restaurant where police officers were eating and alerted them.
"This means everything," LaFonda Thomass said back in Columbus. "My grandsons get to open up they presents simultaneously. Not one alone, wishing that the other one was there. I'm so happy. I'm so grateful."
"The days have been sad … they've been long," she said. "And I'm pretty sure all y'all have gone through the same emotions with us. But now to feel the joy to happiness, and just the overall graciousness in my heart from everyone else. My son. Oh … the cheer … the happiness in his voice. That he knows that his son is safe, healthy, and he is going to go get him.
"That's going to make my Christmas the best Christmas I've had in my 44 years of life," she added.
Earlier in the day, investigators began receiving tips that Jackson had been seen in Indianapolis. Police there took her into custody, but the baby boy was not with her.
Columbus Police Deputy Chief Smith Weir said that Jackson was arrested at about 2 p.m. after Indianapolis police received several tips that she was in the area. Neither Kason nor the missing car were with her, Columbus Police Chief Elaine Bryant said at a news conference.
"At this moment, she is being questioned by police. However, Kason Thomass was not with her at the time of her arrest," Bryant said at the time. "We will not stop until we find Kason."
Police Chief Elaine Bryant said that Jackson faces two counts of kidnapping in Ohio and will face federal charges as well since she crossed state lines.
Weir said that detectives from Columbus have travelled to Indianapolis for the investigation and that Indiana authorities would be expanding the Amber Alert for Kason into that state.
If you have information that could help investigators, call the nationwide tip line at 1-800-CALL-FBI or the Columbus Division of Police Special Victims Bureau at 614-645-4701.
For the latest true crime and justice news, subscribe to the 'Crime Stories with Nancy Grace' podcast.
[Featured image: Nalah Jackson and Kyair and Kason Thomas/Columbus Division of Police]

#5MonthOld #Boy #ALIVE #Kidnapper #Arrested #Indiana #Crime #Online



Source link