Movies
All of Ghostface's Kills, Ranked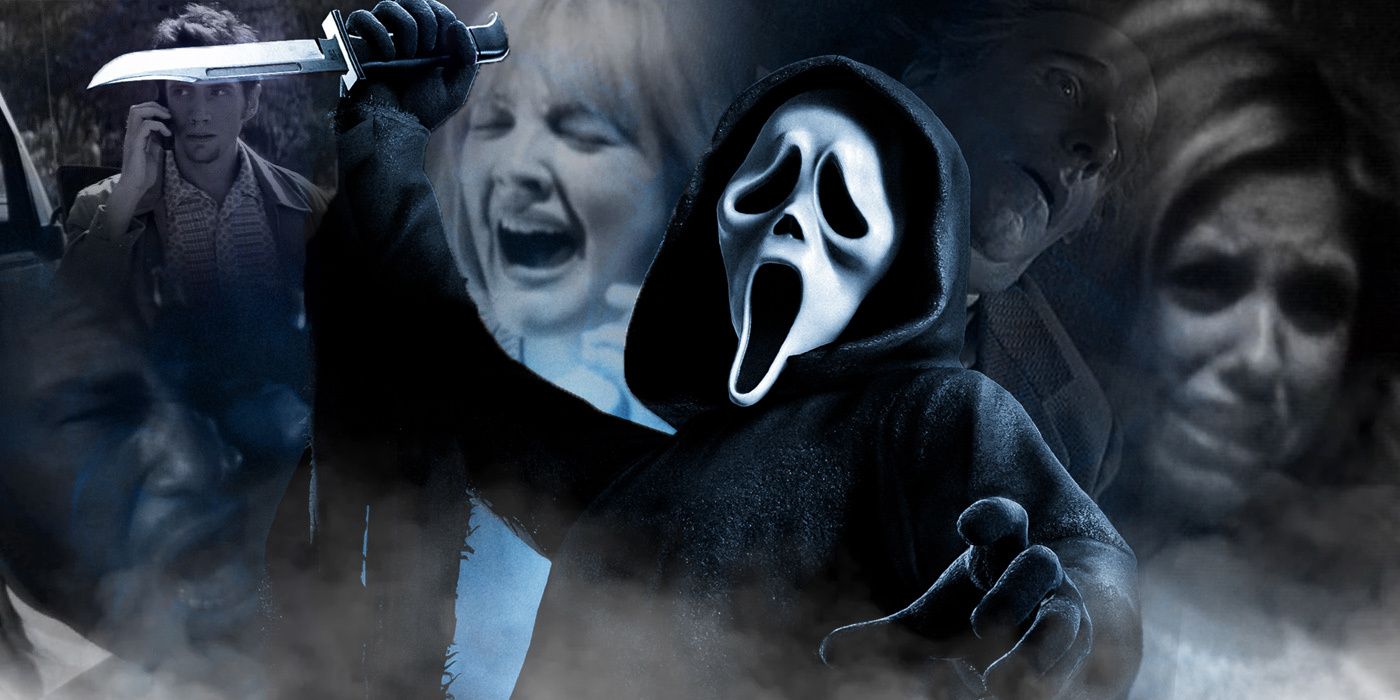 Editor's Note: The following contains spoilers for every Scream film, including the latest Scream VI.Scream VI is finally upon us. Last year, with Scream (2022), we got introduced to two new Ghostface killers and a whole bunch of new characters. The franchise shifted focus away from the legacy trio, Sidney Prescott (Neve Campbell), Dewey Riley (David Arquette), and Gale Weathers (Courteney Cox), onto sisters Tara (Jenna Ortega) and Sam (Melissa Barrera) Carpenter. It was revealed that Sam is the daughter of Billy Loomis (Skeet Ulrich), the original killer, which sends "Stab" superfans Richie Kirsch and Amber Freeman on a crazed killing spree to "fix" the movie franchise. Unfortunately, director Wes Craven and screenwriter Kevin Williamson did not return for Scream (2022), with the former unfortunately passing away in 2015. But new directors Matt Bettinelli-Olpin and Tyler Gillett gave us a combination of good old-fashioned bloody horror, and a dash of some new tricks to distinguish themselves from the earlier entries.
Now, Scream VI moves the setting from haunted Woodsboro to the hustle and bustle of New York City. Sadly, this is the first film without our final girl Sidney Prescott as Neve Campbell did not return over pay disputes. And it's obviously the first without Dewey, who was viciously murdered by Amber in last year's Scream. That just leaves Gale holding the fort for the legacy characters. Well, she does have help from Kirby Reed, a fan favorite from Scream 4 who we thought was dead until a little Easter Egg in the last film, revealed that she survived.
So, 27 years, six films, a total of 13 Ghostfaces, and 45 Ghostface kills. Not bad for the one franchise. But which kills made the biggest impression on the audience? Some were your run-of-the-mill stabbing, others were painfully drawn out to reach maximum tension, and other focused on one thing and one thing only: gore. Without further ado, we bring you every Ghistface kill in the Scream franchise, ranked.
Note: This does not include murders that happen in any of the "Stab" movies, nor any kills that our main heroes commit. Some gory content ahead so proceed without caution if you have a weak stomach.
RELATED: Which Ghostface Did Which Kills in the 'Scream' Movies?
45. Deputy Clay
Film: Scream (2022)
Cause of Death: Slit throat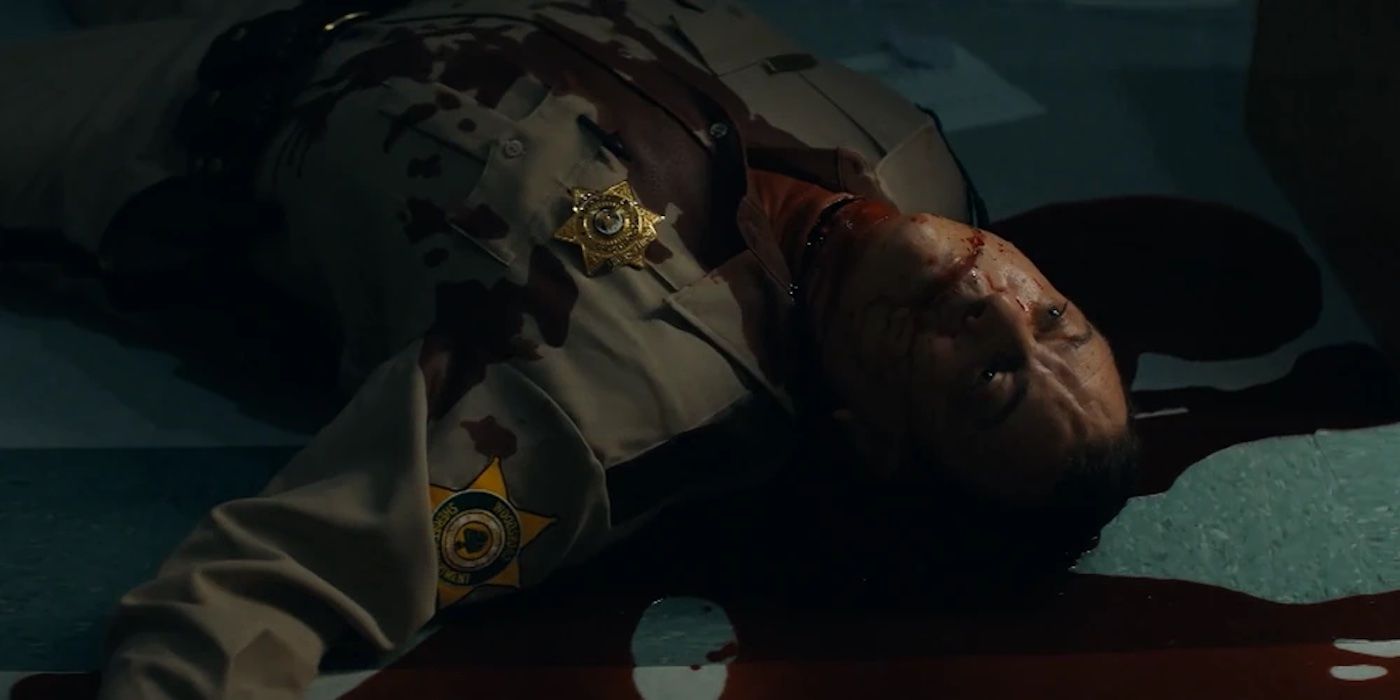 The Scream franchise isn't known for their off-screen deaths but we got one in Scream (2022). With Tara in the hospital after being attacked by Ghostface, she has a Sheriff's deputy outside her room guarding her. When Tara leaves her room, she finds Clay (Rob Fortunato) having already been attacked, lying on the floor, bleeding from the mouth as he dies. Goodbye, Deputy Clay, we hardly knew ya. Seriously. – Shawn Van Horn
44. Greg Bruckner
Film: Scream VI (2023)
Cause of Death: Unknown, dismembered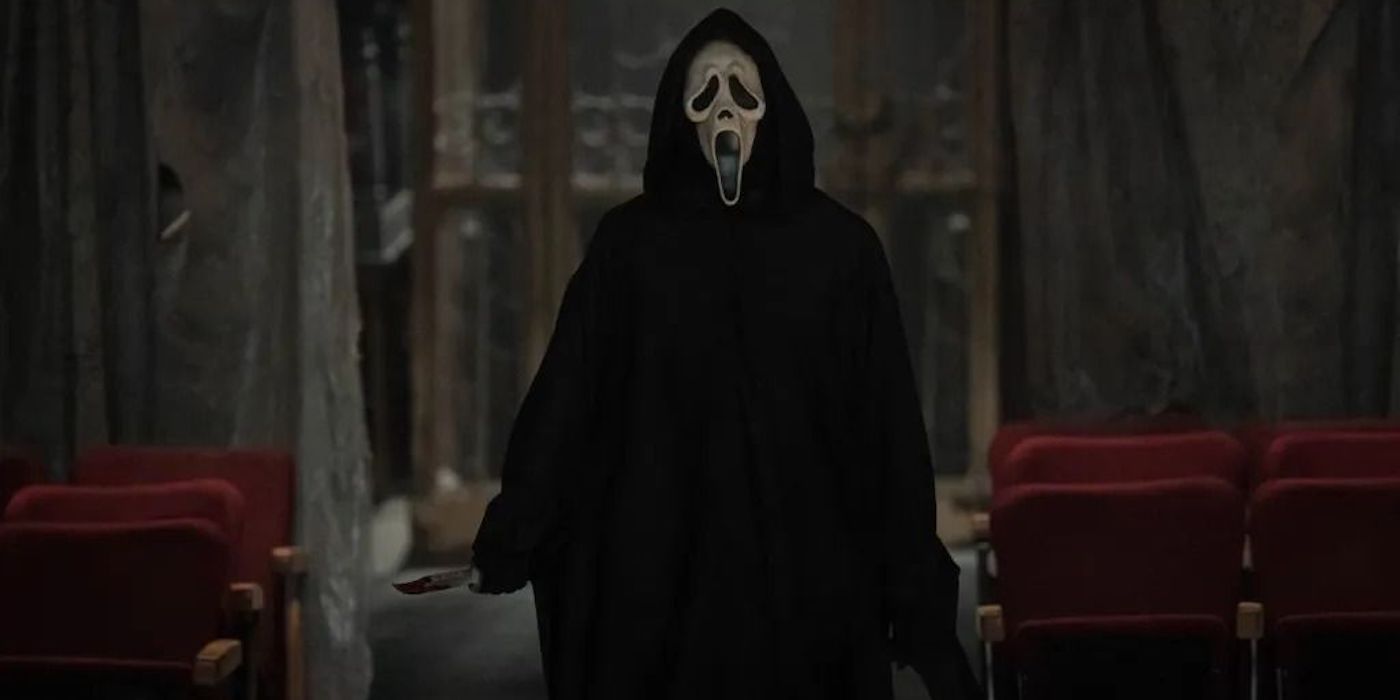 Another off-screen death! We never meet Greg (Thom Newell) when he's alive. He's an accomplice of Jason, two guys at the beginning of the film who are Ghostface wannabes. After Jason kills Laura Crane, he comes home and talks to who he thinks is Greg on the phone. When he looks in the fridge though he finds Greg's dismembered body. – Shawn Van Horn
43. Bodega Customer #2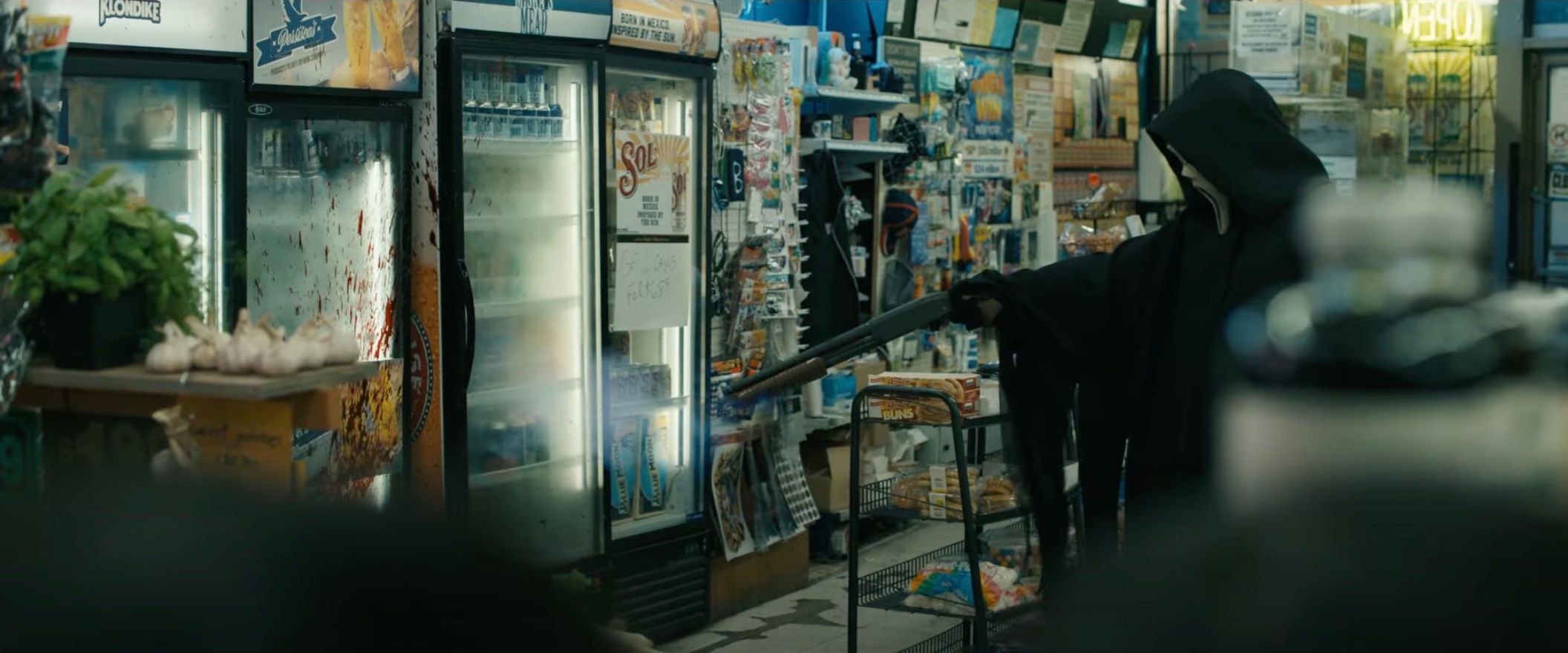 Film: Scream VI (2023)
Cause of Death: Stabbed
A bodega customer in the wrong place at the wrong place tries to intervene but is quickly killed for it. – Shawn Van Horn
42. Bodega Customer #1
Film: Scream VI (2023)
Cause of Death: Stabbed in the torso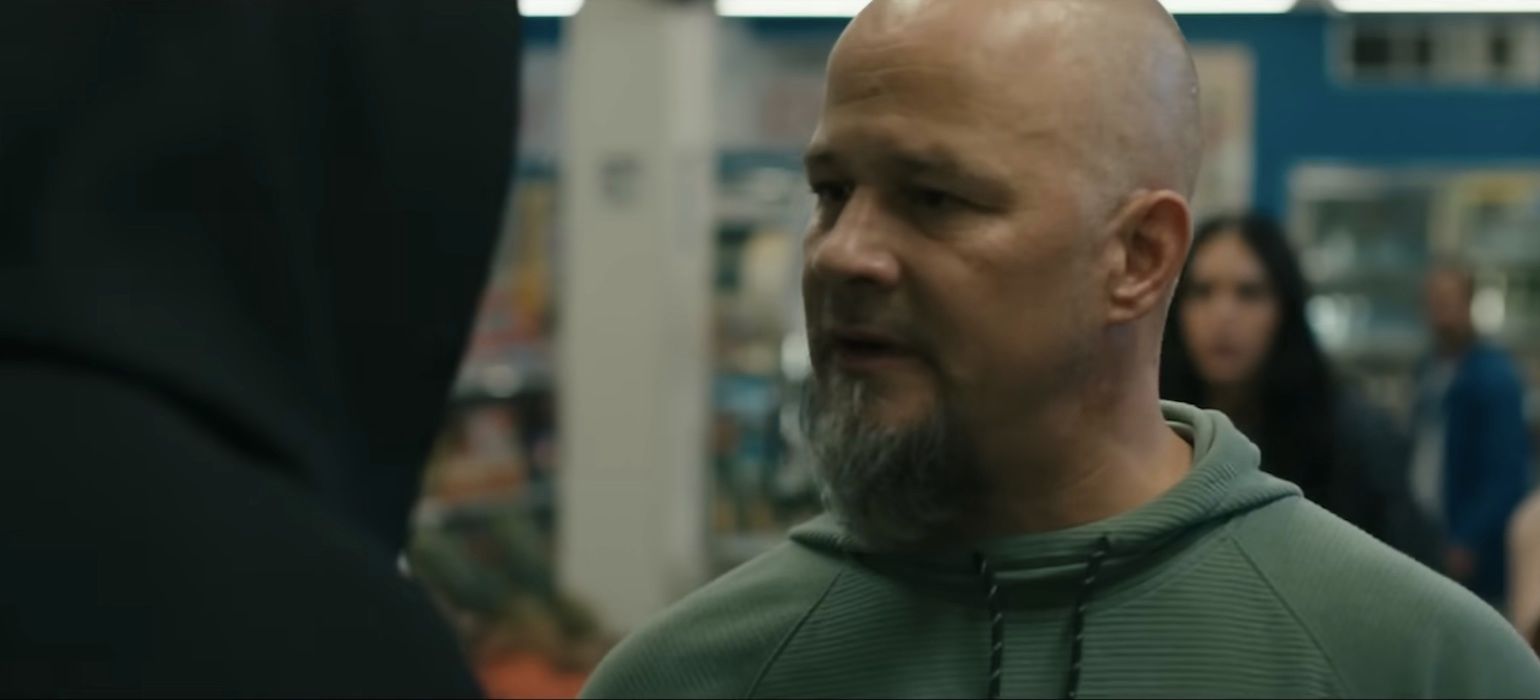 When Sam and Tara first run into the bodega and try to ask the clerk for help, one of the customers berates them for cutting the lin e- oblivious as to the fate that is about to meet him. When Ghostface enters the bodega, the man blocks his path and asks "Do you have a problem here, guy?" He is then stabbed multiple times. Poor oblivious bodega customer. – Shawn Van Horn
41. Sarah Darling
Film: Scream 3 (2000)
Cause of Death: Stabbed in the torso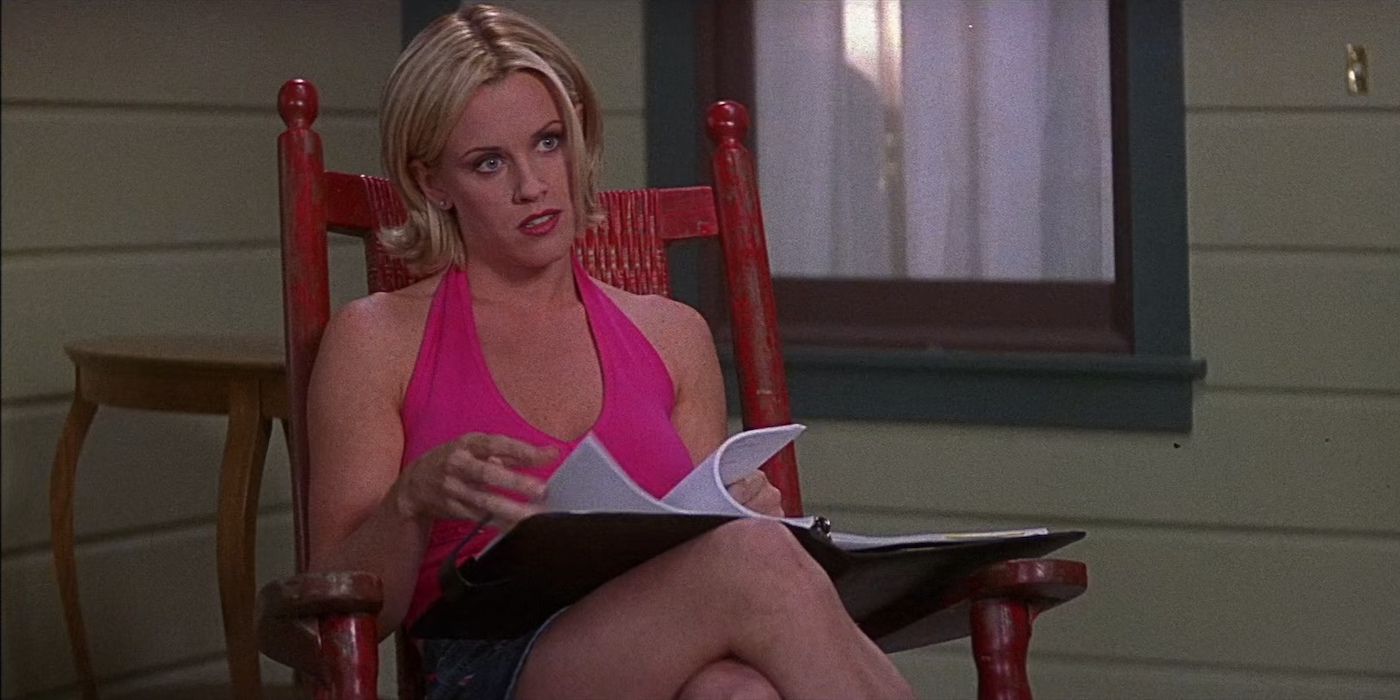 Scream 3 is easily the weakest entry in the Scream franchise, notably not written by Williamson, and lacking a lot of the witty dialogue and entertainment value that made the others so fun. And the movie is certainly not helped by Jenny McCarthy, who plays Sarah Darling, a bit actor in "Stab 3." Receiving a call from Ghostface, Darling gets scared and hides in the wardrobe department, surrounded by other Ghostface masks and outfits. Hiding among the costumes, the real Ghostface jumps out and stabs Darling to death. This would be higher up on the list if it weren't for McCarthy's lackluster performance, who gives an all-around unmemorable death.
40. Christine Hamilton
Film: Scream 3 (2000)
Cause of Death: Stabbed in the torso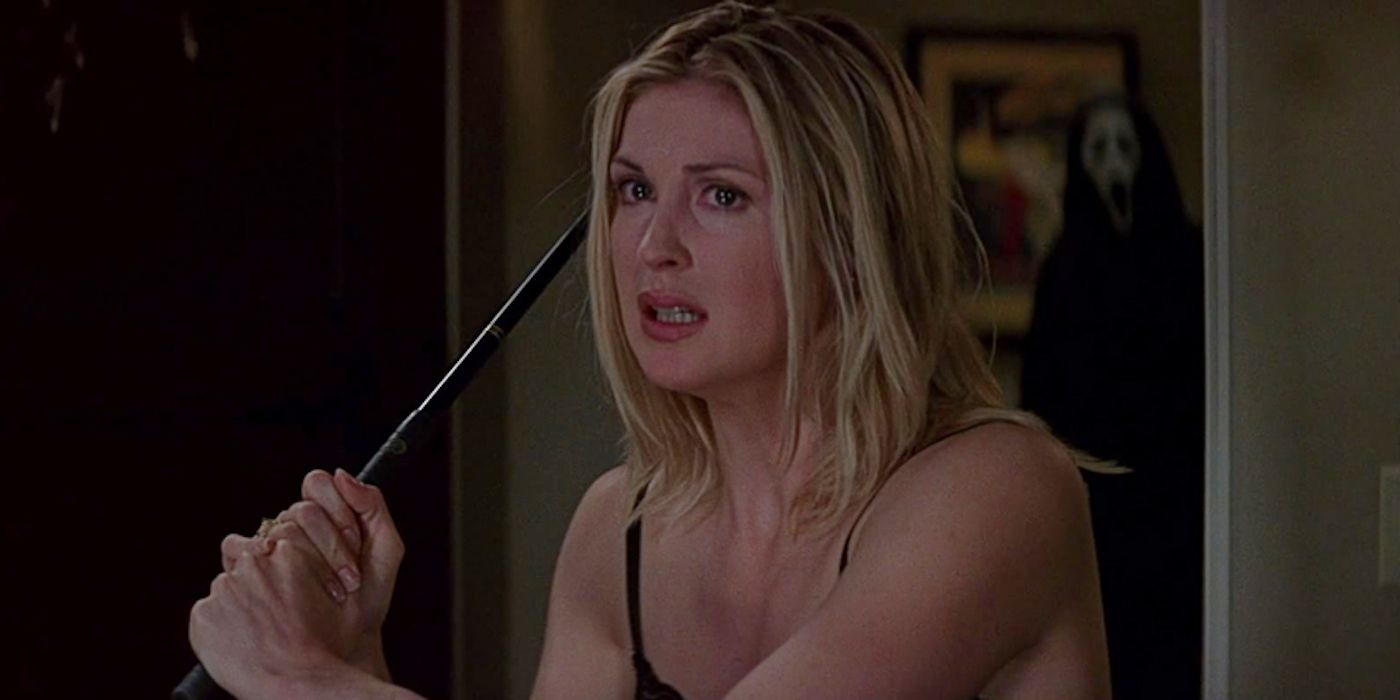 Christine Hamilton (Kelly Rutherford) barely gets a name in the third Scream and is killed within the first 15 minutes of the movie. Hamilton is Cotton Weary's girlfriend, who unceremoniously dies simply because of that connection. Her death is forgettable and provides no more purpose than to raise the body count.
39. Officer Andrews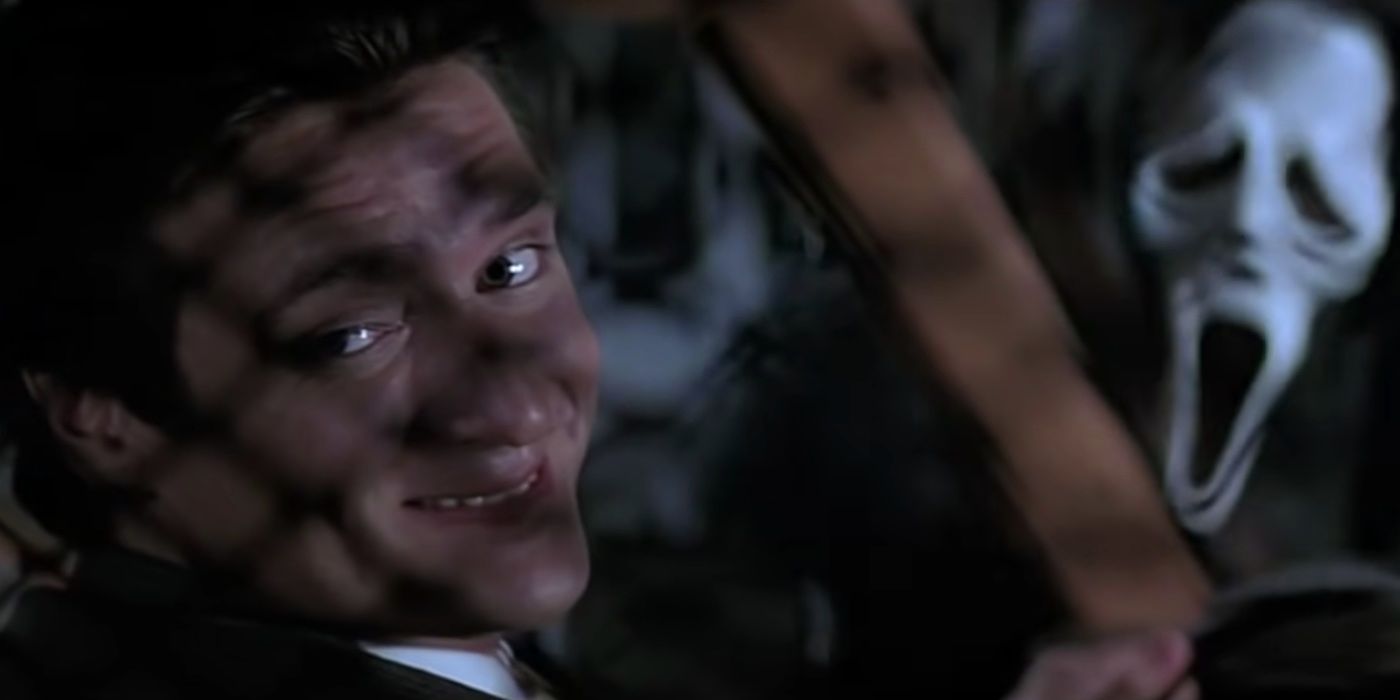 Film: Scream 2 (1997)
Cause of Death: Throat slit
In Scream 2, Sidney gets two police officers assigned to protection detail. Naturally, they die relatively soon. While driving Sidney to a safe house, Officer Richards (Philip Pavel)gets stabbed in the neck by Ghostface after encountering some road work. His death isn't great but does provide a great jump scare that will lead us to the climax of the film.
38. Bodega Clerk
Film: Scream VI (2023)
Cause of Death: Shot with a shotgun
When Ghostface runs into a busy bodega to attack Sam and Tara, a bodega clerk (Jason Cavalier) intervenes, pulling out his shotgun from behind the counter. He attempts to shoot Ghostface, who then takes his gun and shoots him at point-blank range. This is a big moment, as it's the first time Ghostface has ever used a gun while still wearing his mask. – Shawn Van Horn
37. Officer Ross Hoss
Film: Scream 4 (2011)
Cause of Death: Stabbed in the back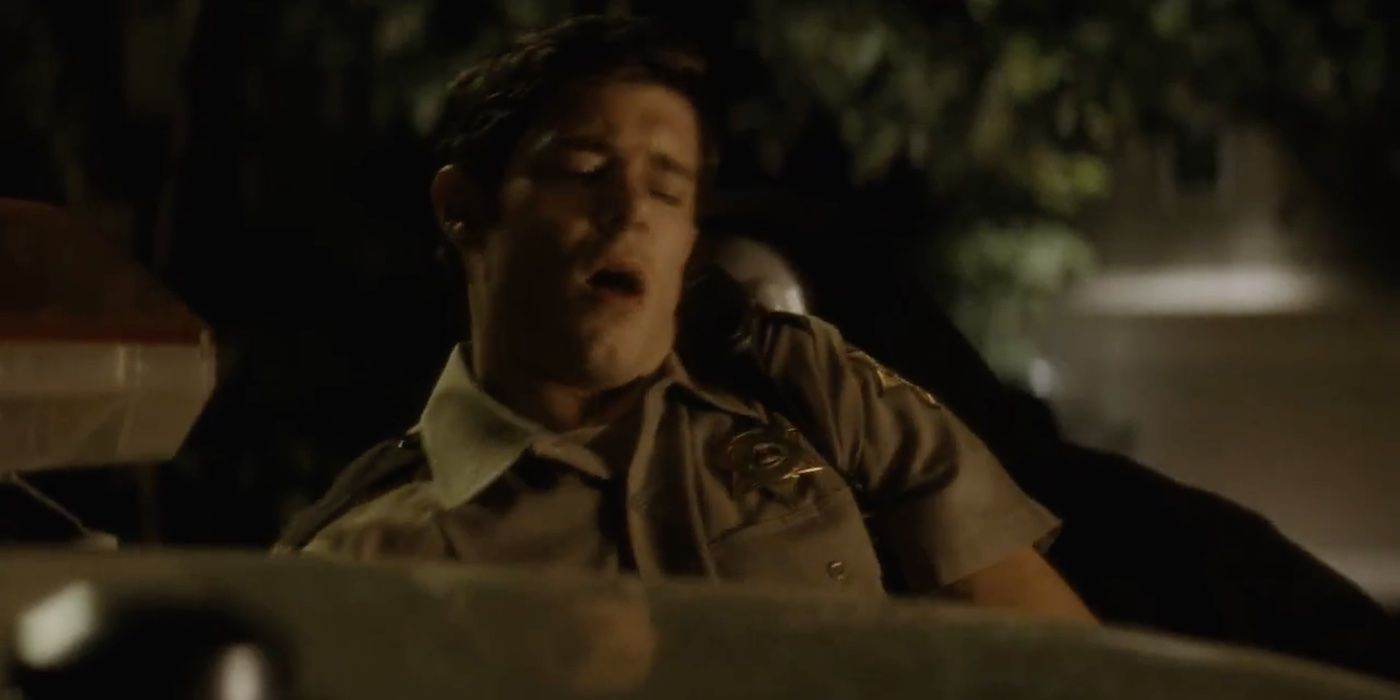 Similar to the previous entry, Officer Ross Hoss (Adam Brody) is assigned to protect Sidney and the Roberts during Scream 4. In another jump scare, Ghostface stabs Ross Hoss in the back, which makes this death not very interesting or meaningful.
36. Steven Stone
Film: Scream 3 (2000)
Cause of Death: Stabbed in the back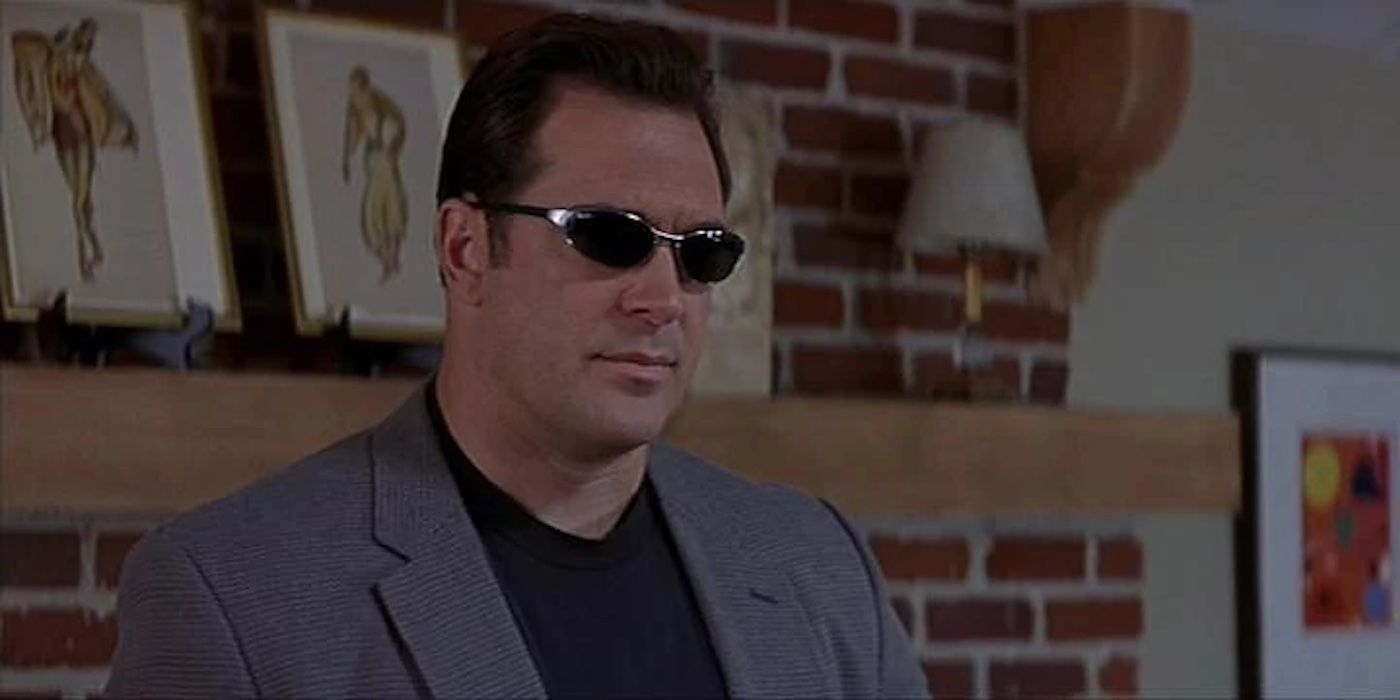 Police officers and security details don't usually survive very long in Scream movies — they're basically the red shirts of the franchise. Steven Stone (Patrick Warburton) is a celebrity bodyguard hired to protect Jennifer Jolie as more and more members of the "Stab 3" cast are killed. Again, unsurprisingly, Stone dies while taking a sweep of Jolie's house, as Ghostface pops out of Dewey's trailer and stabs him in the back.
35. John Milton
Film: Scream 3 (2000)
Cause of Death: Throat slit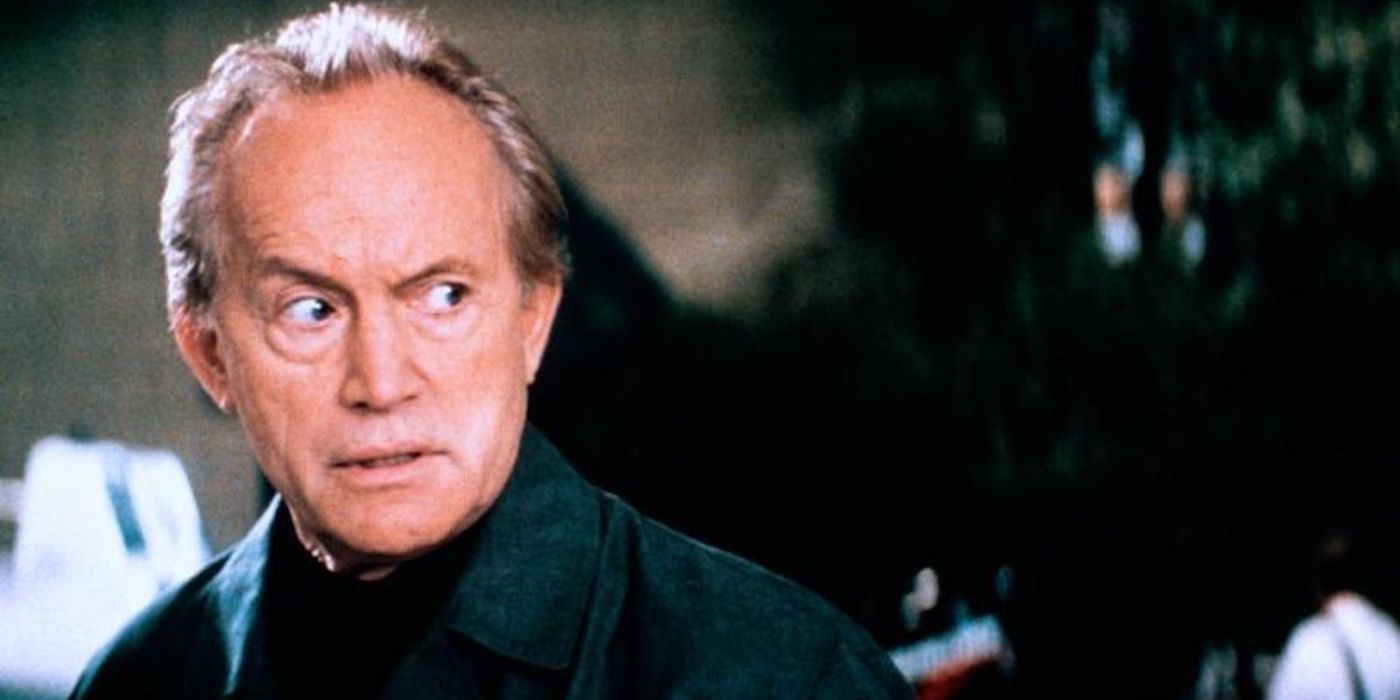 Yet another Scream 3 entry towards the bottom of the list, John Milton (Lance Henriksen) is one of the producers of "Stab 3." He was also responsible for pimping out a young and innocent Maureen Reynolds while at one of his parties. Kidnapped by Ghostface, he has his throat slit as the killer blames him for setting off the chain of events that led to all the Scream movies. This character doesn't inspire much love, nor do we feel much vindication at his death, so John Milton's murder is quite boring.
34. Angelina Tyler
Film: Scream 3 (2000)
Cause of Death: Stabbed in the torso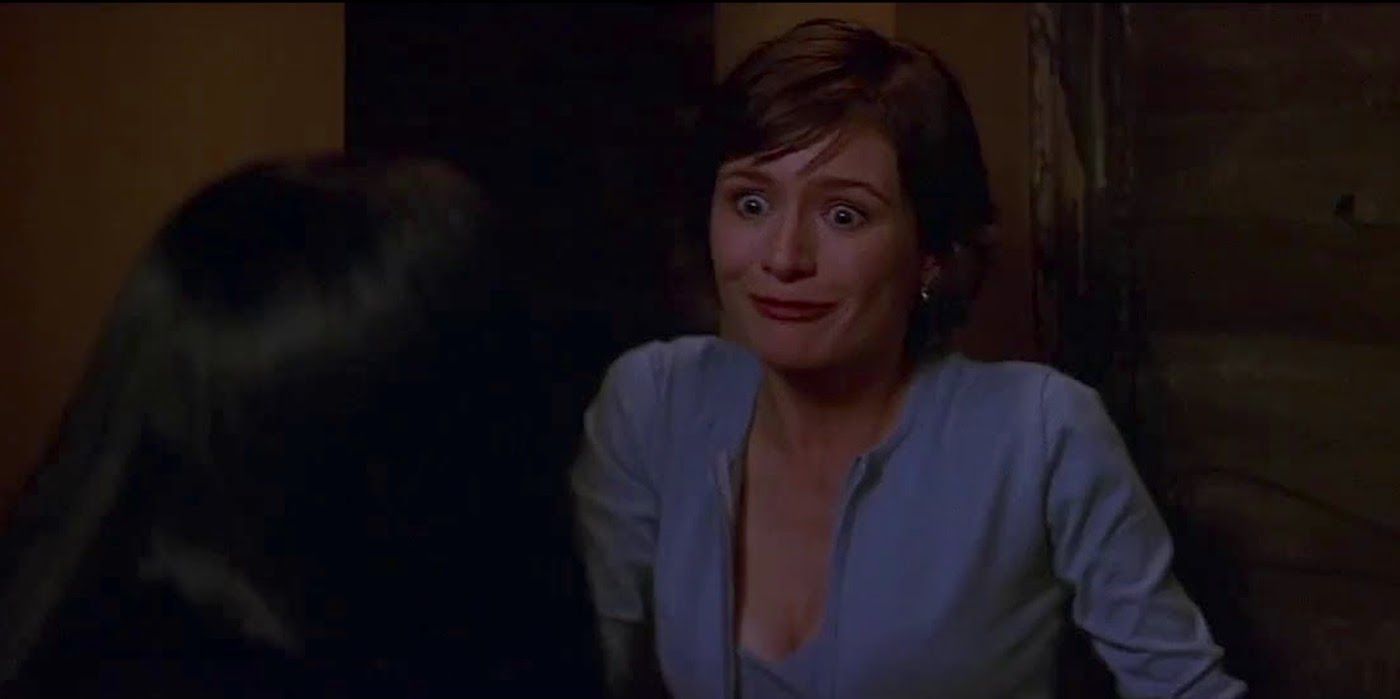 Unquestionably, all of the "Stab 3" cast had to die in Scream 3. The very point of introducing these characters is for them to be killed for our amusement. However, this could have been the franchise's opportunity to be more creative and fun with their deaths, instead of the usual knifing to the chest. Angelina Tyler (Emily Mortimer), who was cast to play Sidney in "Stab 3," dies in this way, just another knife to the torso.
33. Tyson Fox
Film: Scream 3 (2000)
Cause of Death: Stabbed in the torso and thrown off a roof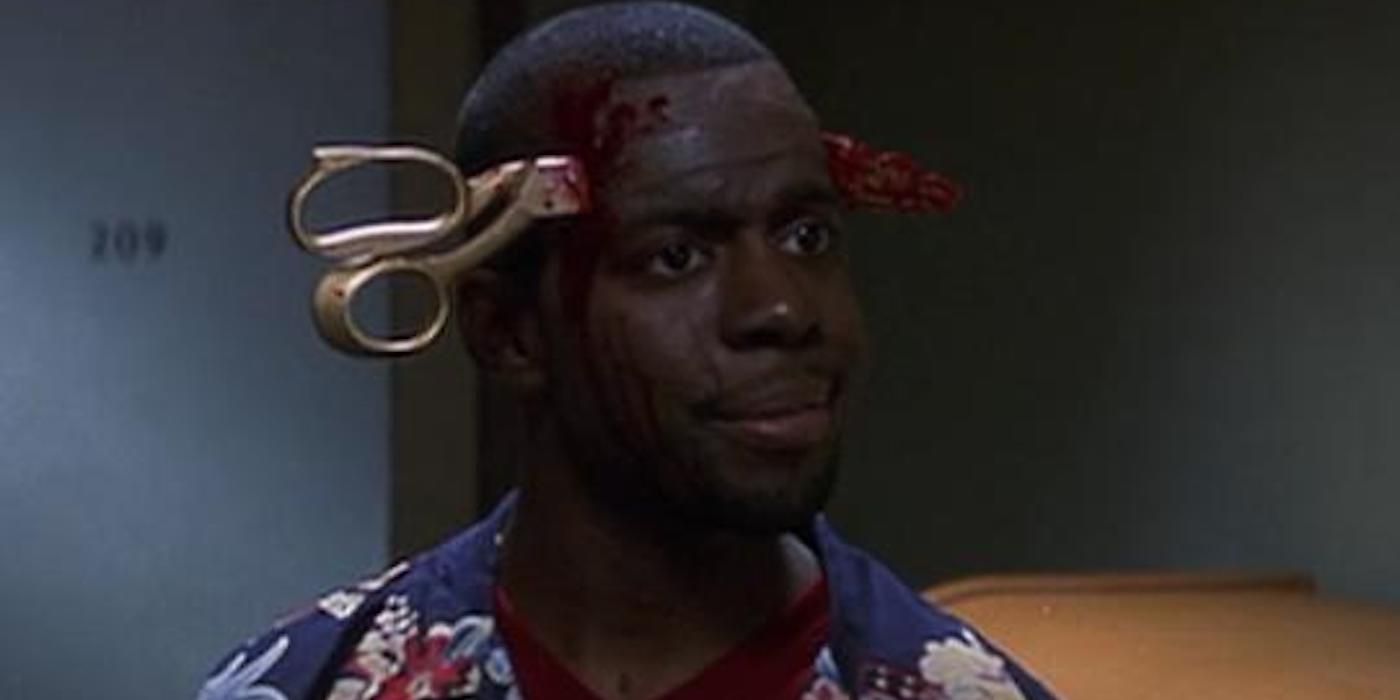 Her castmate, Tyson Fox (Deon Richmond), is also stabbed in the torso, but at least his death is a little more enjoyable as he is also thrown off the roof. The blood seeping out of his head makes for a nice welcome mat for Sidney when she comes to rescue her friends at the climax of the film.
32. Jenny Randall
Film: Scream 4 (2011)
Cause of Death: Stabbed in the torso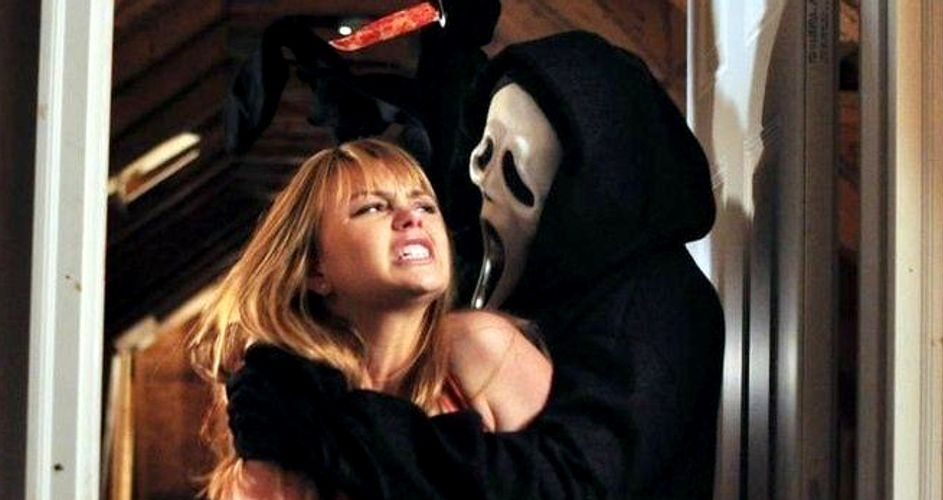 Jenny Randall (Aimee Teegarden) and her friend Marnie Cooper (Britt Robertson) open the fourth Scream movie as they are brutally murdered. Attractive blondes who make all the wrong decisions while being stalked by Ghostface, Jenny's death is enjoyable and satisfying, proof that the Scream movies always know how to craft an opening scene. Although this is the least entertaining of the Scream film openings, Jenny's death still marks our entry into some of the better deaths in the franchise.
31. Vince Schneider
Film: Scream (2022)
Cause of Death: Stabbed in the neck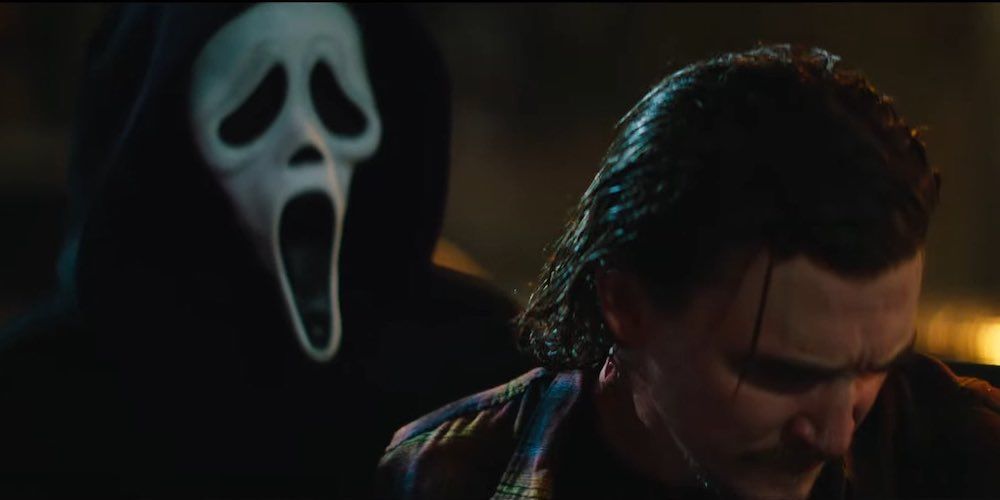 The first death in 2022's Scream sees a not-so-lovable character meet his end. Vince (Kyle Gallner) is the ex of Liv (Sonia Ammar). After getting into a bar scuffle with her new beau, Chad (Mason Gooding), Vince threatens him with a knife and gets kicked out. He decides to take a pee break against the wall, but car headlights shine on him as "Red Right Hand" begins to play from his car. He goes to check it out, falling for Ghostface's trap, who attacks him from behind, stabbing Vince in the neck. It's not the goriest kill, but the lighting and music make it memorable. – Shawn Van Horn
30. Hallie McDaniel
Film: Scream 2 (1997)
Cause of Death: Stabbed in the torso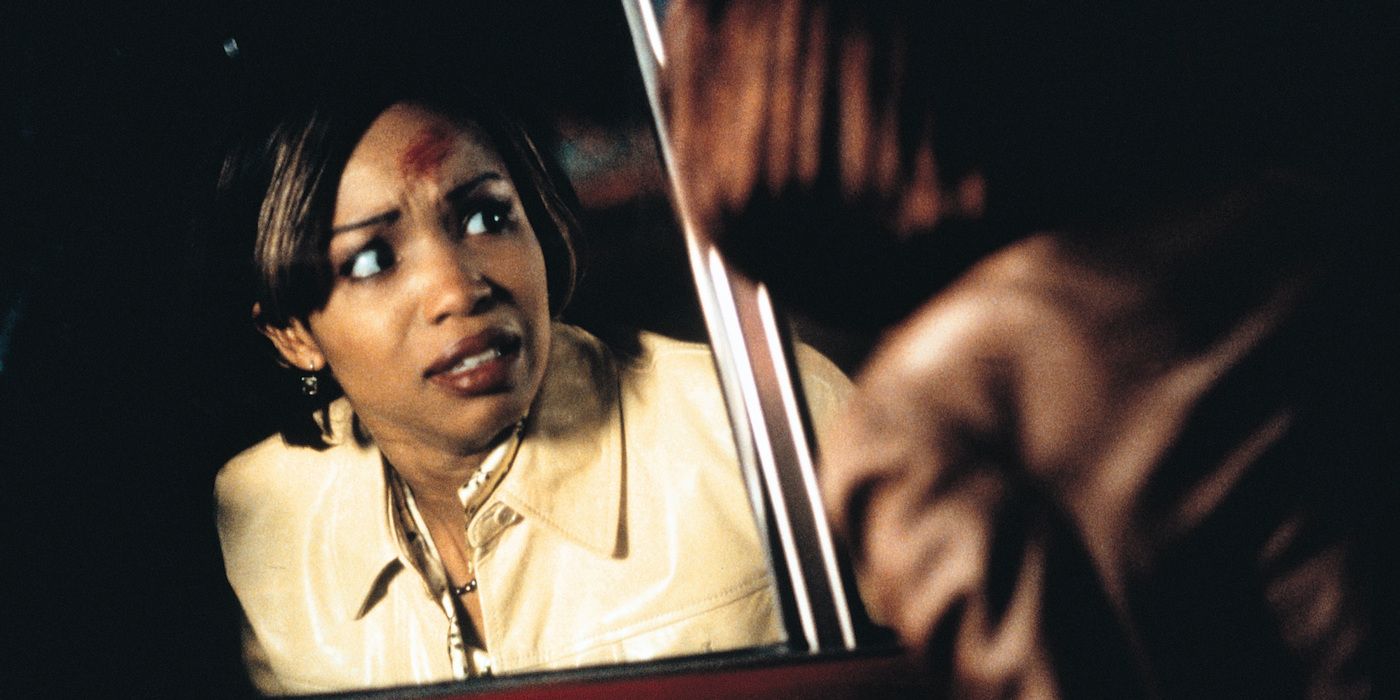 As with most of Sidney's friends, poor Hallie McDaniel (Elise Neal) makes it almost to the end of the movie. Hallie is Sidney's best friend and roommate in Scream 2, and despite the increasing danger to her life, never leaves Sidney's side. Ghostface pops out after they escape a car crash, and stabs her to death as Sidney watches. Hallie deserved a better death scene, but this one is at least good enough.
29. Principal Arthur Himbry
Film: Scream (1996)
Cause of Death: Stabbed in the gut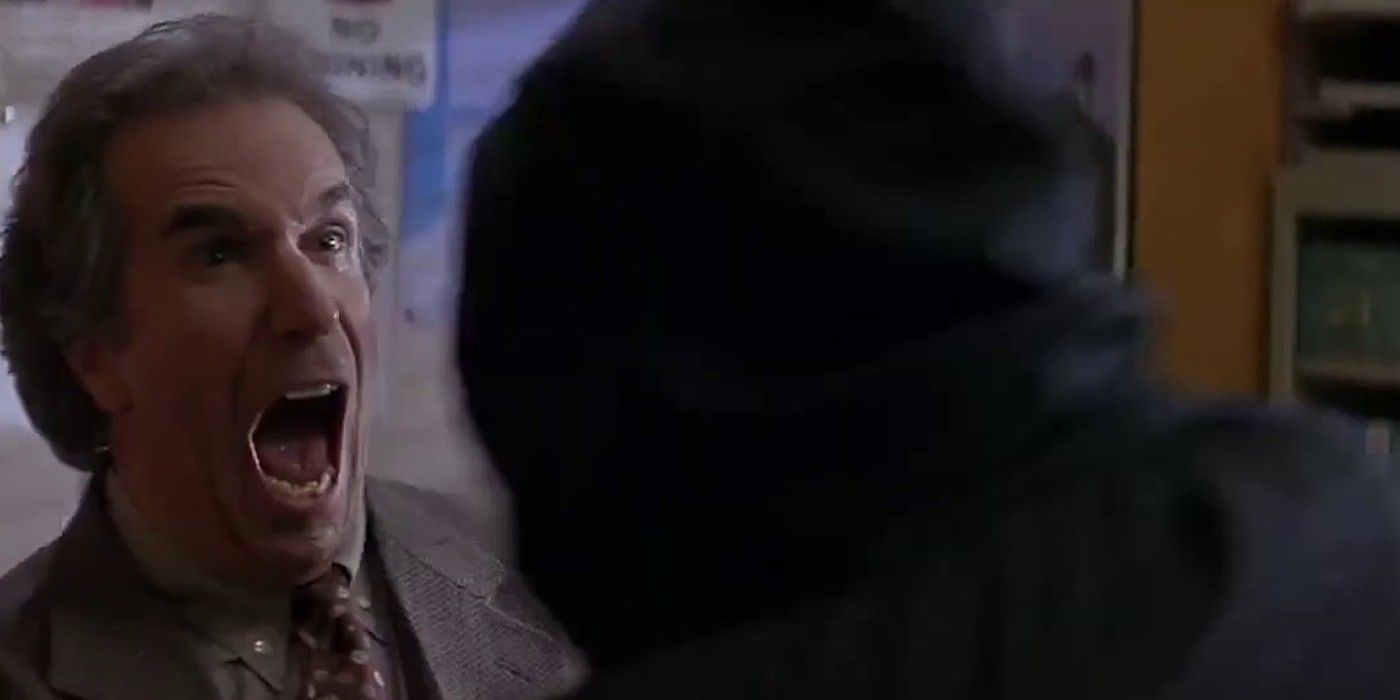 The original Scream's first entry into the list! Principal Arthur Himbry's (Henry Winkler) death is seemingly random, one of the few adults who Ghostface kills in the first movie. We do get an amazing shot during Himbry's death, where Ghostface appears in the reflection of Himbry's terrified eye. Even more macabre and entertaining though, is the fact that Ghostface strings Himbry up on a football goal post to lure partygoers away later that night. Unfortunately, we do not get to see that image, as it is performed off-screen.
28. Rebecca Walters
Film: Scream 4 (2011)
Cause of Death: Stabbed in the gut and thrown off roof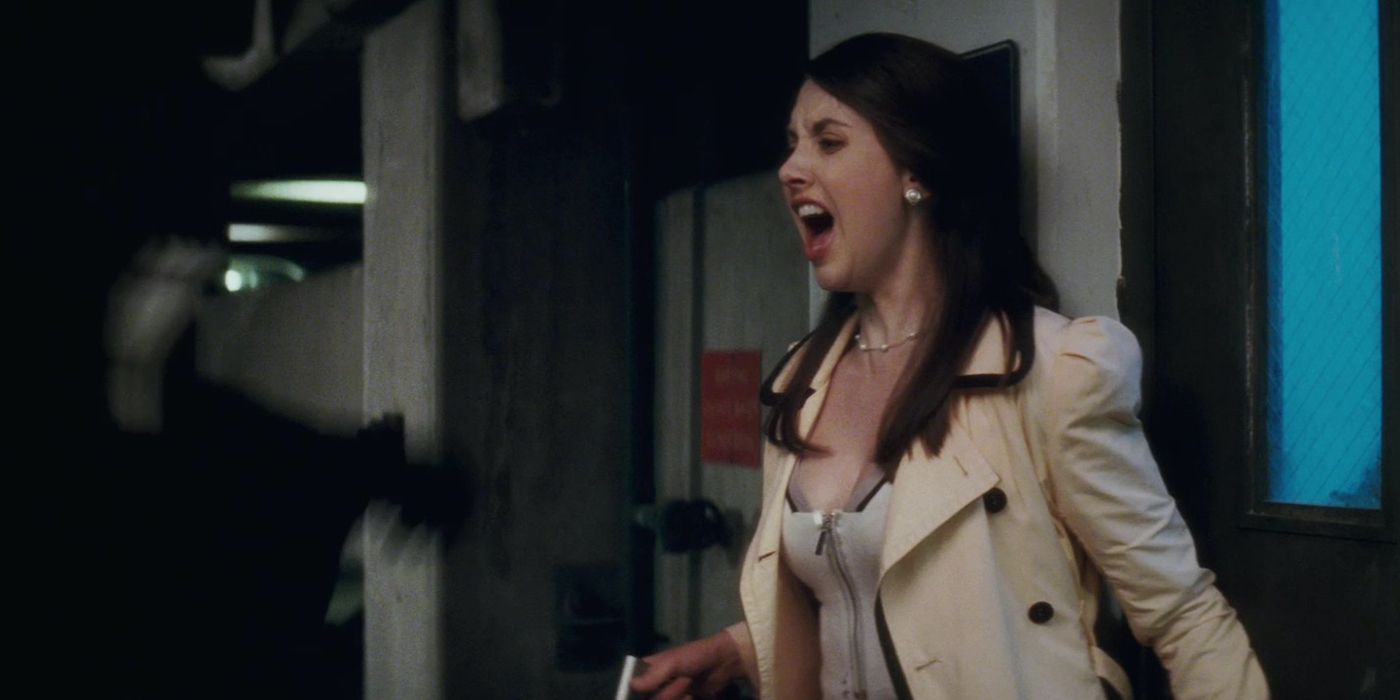 Alison Brie notably plays annoying and hateful characters, and her role as Sidney's book publicist in Scream 4 continues this streak. Therefore, her death scene is all the more enjoyable as viewers relish seeing Rebecca Walters viciously stabbed in the gut. The combination of the sound effects and Brie's acting really sell this death scene, which is only further exacerbated by Ghostface flinging her body off the roof of a parking garage into an official public statement by the Woodsboro police force.
27. Jason Carvey
Film: Scream VI (2023)
Cause of Death: Stabbed repeatedly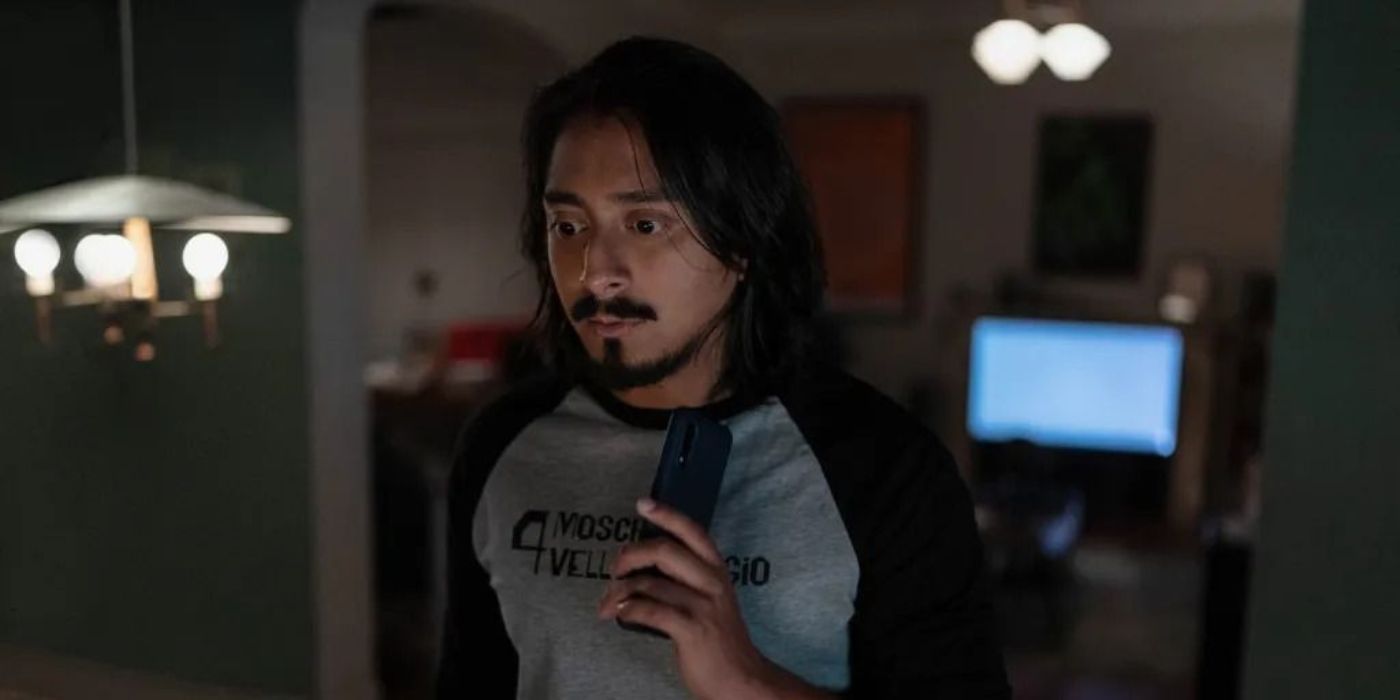 It's a shock when, after Laura Crane's opening death, Ghostface takes off his mask, revealing himself long before the finale. That tells us that he probably isn't long for this world and the Ghostface we will follow for the rest of the film will soon take him out. That turns out to be true when Jason (Tony Revolori) goes home and brags to his accomplice Greg on the phone about what he did. He's not talking to Greg, however, as he quickly finds out. Jason opens the fridge to find Greg's dismembered body. It's then that the true Ghostface attacks from behind, stabbing Jason to death. – Shawn Van Horn
26. Steve Orth
Film: Scream (1996)
Cause of Death: Disemboweled with a knife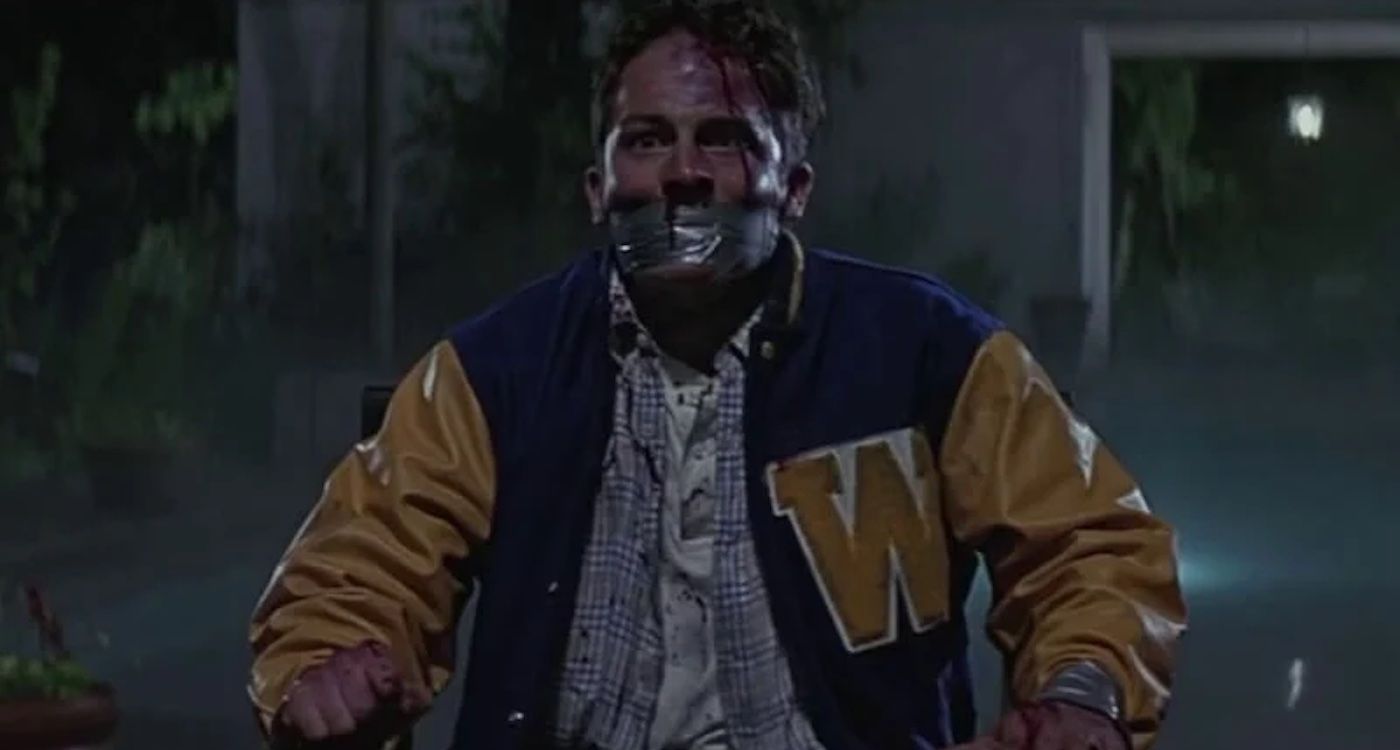 Unless you've seen Scream many, many times, you're probably not familiar with the name Steve Orth (Kevin Patrick Walls). With no lines and barely any screen time, the name isn't that memorable. However, he is Casey Becker's (Drew Barrymore) boyfriend, who is also Ghostface's first kill of the entire franchise. And it's a super memorable one. We do not even expect this character to show up, since, at this point, we've only seen Ghostface harassing and stalking Casey for the past 10 minutes. So for another character to show up and be brutally disemboweled is quite the shocker. It also lets the audience quickly know that this is indeed a slasher horror film, and while it may have moments of levity and humor, it will certainly be bloody.
#Ghostfaces #Kills #Ranked



Source link