Movies
Best Horror Movies to Watch on Shudder in March 2023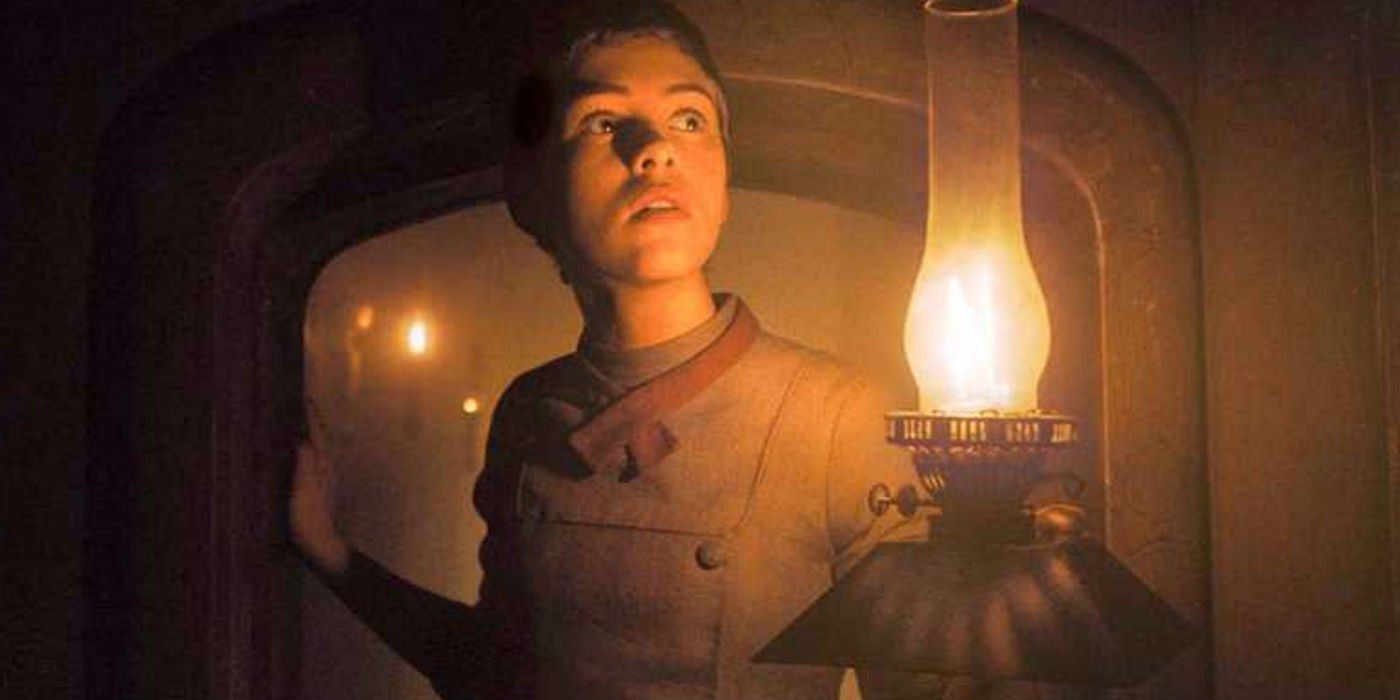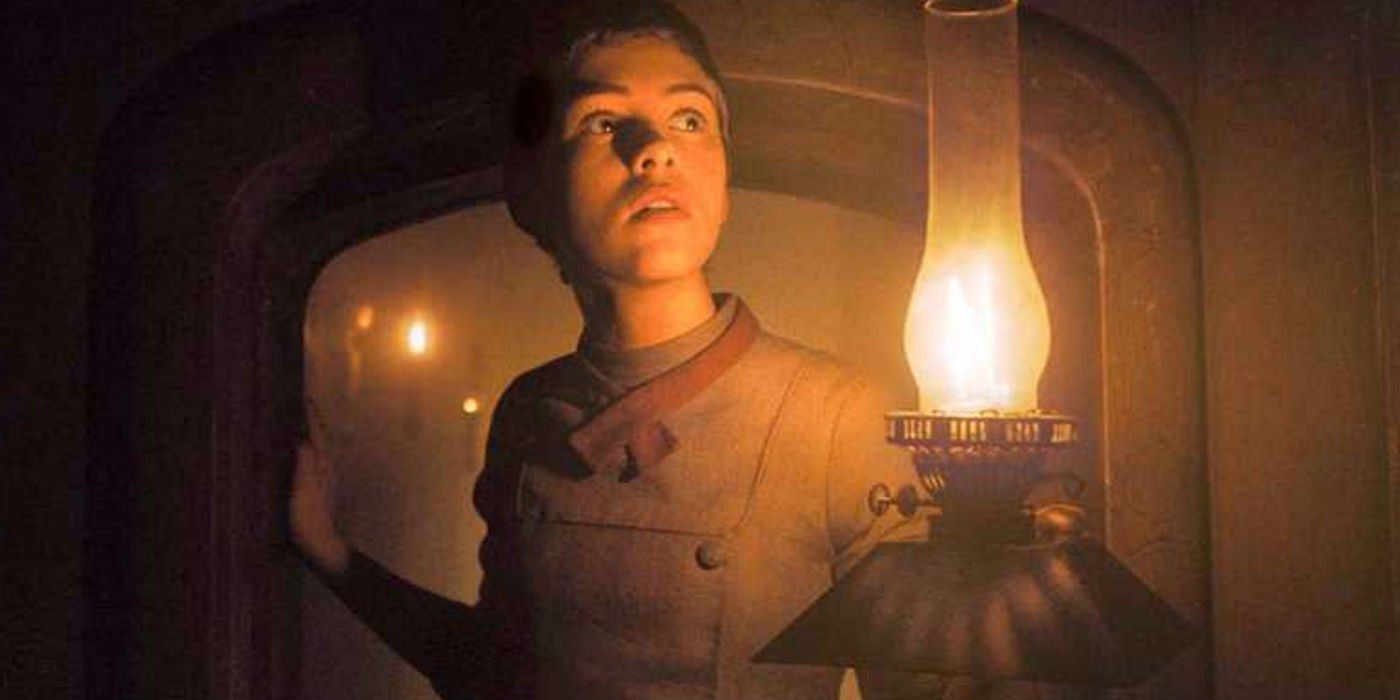 Shudder is the ultimate streaming destination for horror movie enthusiasts. With a vast library of terrifying films ranging from classic to contemporary, Shudder offers a unique and diverse selection of horror content that is sure to satisfy any horror fan's cravings. From spine-tingling thrillers to bloodcurdling slashers, they have it all. Whether you're in the mood for a classic horror flick or something more modern and unsettling, Shudder has the perfect selection to send shivers down your spine. To help you navigate their expansive library, here are the seven best horror movies available on Shudder this March.
Related:The Best Horror Movies on Shudder Right Now
The Innocents (2021)
Available on: March 1
Director: Eskil Vogt | Runtime: 118 minutes | Sub-Genres: Suspense, Supernatural
Cast: Rakel Lenora Fløttum, Alva Brynsmo Ramstad, Sam Ashraf, Mina Asheim, Ellen Dorrit Petersen
Set during the Nordic summer, where the skies remain bright for up to 23 hours a day, this suspenseful and ironically dark Norwegian film follows a young girl named Ida (Rakel Lenora Fløttum) and her family as they move into a new apartment complex. Despite being much younger, Ida is expected to be responsible for her severely autistic sister, Anna (Alva Brynsmo Ramstad), but longs for interaction with her peers. After befriending a boy named Ben, he reveals his telekinetic abilities to her, leading to increasingly strange and terrifying events. As Anna forms a spiritual connection with a nearby girl, Aisha (Mina Asheim), she regains her ability to speak and express her concerns regarding Ben's troubling behavior.
This movie is highly recommended for those who enjoyed Midsommar, Let The Right One In, The New Mutants, and Chronicle. In the words of the late Uncle Ben from Sam Raimi's 2002 Spider-Man film… "With great power comes great responsibility."
Watch on Shudder
Scare Me (2020)
Available on: March 1
Director: Josh Ruben | Runtime: 104 minutes | Sub-Genres: Comedy, Anthology, Meta
Cast: Josh Ruben, Aya Cash, Chris Redd, Rebecca Drysdale
During a power outage, two strangers, Fred and Fanny (Ruben and Cash, respectively), retreat to an isolated cabin in the woods to ride out the storm. Fred, an aspiring horror writer, challenges Fanny, a successful author, to tell scary stories. As they spend more time together, the friendly storytelling competition turns into a battle of the sexes, as both try to scare each other with more and more frightening tales. As tensions rise, the lines between reality and fiction become blurred, and the true horror of their situation is revealed.
This movie is great for aspiring horror writers as it presents the craft in the most satirical of ways. The use of sound and lighting brings each "story" to life as the characters act out their plots. CollegeHumor veteran Josh Ruben co-stars with Aya Cash (The Boys) and SNL alumni Chris Redd to create a hilarious and traumatizing movie, filmed during the pandemic.
Watch on Shudder
Leave (2022)
Available on: March 17
Director: Alex Herron | Runtime: 106 minutes | Sub-Genres: Mystery, Suspense, Supernatural
Cast: Alicia von Rittberg, Herman Tømmeraas, Stig R. Amdan
An abandoned infant wrapped in a blanket with satanic symbols is discovered in a cemetery in the United States. Twenty years later, she (Alicia von Rittberg) becomes obsessed with uncovering the mystery of her abandonment and her biological parents. Utilizing a genetic test and clues from the blanket and a Wolf's Cross pendant that was found around her neck, Hunter's search leads her all the way to Norway. However, as she edges closer to discovering the terrifying truth, she begins to experience visions of a dark figure that continuously warns her to leave.
This movie is highly recommended to those who enjoyed The Invitation (2022) or Jordan Peele's Get Out. This slow-burn thriller is sure to keep viewers on the edge of their seats! It might make you question your decision to submit your DNA to those ancestry tests…
Spoonful of Sugar (2022)
Available on: March 2
Director: Mercedes Bryce Morgan | Runtime: 94 minutes | Sub-Genres: Psychedelic, Suspense, Thriller
Cast: Morgan Saylor, Kat Foster, Myko Olivier, Danilo Crovetti, Keith Powell
In this unsettling Shudder original film, Millicent (Morgan Saylor), a troubled babysitter who has been taking micro-doses of LSD takes a job with a new family. The young boy, Johnny, is extremely ill and seemingly allergic to everything and has to wear a special suit to protect him against irritants and allergens. Millicent decides to dose Johnny with some LSD in an alternative attempt to "treat" him, but in doing so, learns that she is not the only one in the household with dark secrets and mysterious pasts.
Watch on Shudder
The Unheard (2023)
Available on: March 31
Director: Jeffrey A. Brown | Runtime: 124 minutes | Sub-Genres: Supernatural, Thriller
Cast: Lachlan Watson, Michele Hicks, Nick Sandow, Brendan Meyer
From Jeffrey A. Brown,the director of The Beach House, comes the next big supernatural thriller. This movie was co-written by brothers Michael Rasmussen and Shawn Rasmussen, who previously worked together on the screenplay for Crawl. The Unheard follows Chloe Grayden (Lachlan Watson), a 20-year-old who undergoes an experimental procedure to regain her hearing. Shortly after the procedure, she begins to experience auditory hallucinations that appear to be linked to her mother's unexplained vanishing. Similar to the 2008 remake of the film The Eye, starring Jessica Alba as a blind violinist who receives a corneal transplant and begins to see ghostly images, The Unheard will make anyone think twice before undergoing experimental procedures.
Gretel and Hansel (2020)
Available on: March 1
Director: Oz Perkins | Runtime: 87 minutes | Sub-Genres: Fantasy, Suspense, Dark
Cast: Sophia Lillis, Sam Leakey, Alice Krige, Jessica De Gouw, Charles Babalola
In this dark reimagining of the classic Brothers Grimm fairy tale, Gretel (Sophia Lillis) and her younger brother Hansel (Samuel Leakey) are forced to leave their home and set out into the woods in search of food and work. After stumbling upon a seemingly friendly hunter (Charles Babalola), the siblings are led to a mysterious house deep in the forest, where they meet the enigmatic Holda (Alice Krige), who offers them shelter and a warm meal.
However, as Gretel begins to uncover the secrets of Holda's home and her true intentions, she realizes that she and her brother may have fallen for the magical equivalent of a steel bear trap. As darkness falls and the threat of evil looms ever closer, Gretel is forced to use her wits and her growing magical abilities to protect herself and her brother and defeat the evil witch. With Oz Perkins at the helm, Gretel and Hansel is a visually stunning and thought-provoking horror film that offers a fresh take on the beloved German tale.
Watch on Shudder
Holidays (2016)
Available on: March 1
Directors: Kevin Smith, Gary Shore, Matt Johnson, Scott Stewart, Nicholas McCarthy, Sarah Adina Smith
Runtime: 105 minutes | Sub-Genres: Anthology, Comedy, Slasher
Cast: Madeleine Coghlan, Ruth Bradley, Ava Acres, Sophie Traub, Jocelin Donahue, Harley Quinn Smith, Seth Green
Holidays is a collection of dark and twisted tales that are told through the lens of various holidays throughout the year. From Valentine's Day to Christmas, viewers are taken on a thrilling and often terrifying journey through each holiday, exploring the darker side of these seemingly innocent celebrations. As each segment of this anthology features different directors and cast members, the movie is a horror lover's smorgasbord from the start.
In one segment, a teacher (Kevin Smith) becomes obsessed with a student who appears to be the reincarnation of his dead wife. In another, a man (Seth Green) creates an advanced virtual reality experience for his wife (Clare Grant) on Easter, only to realize that the simulation has taken a dark and unexpected turn. And in yet another, a group of friends on St. Patrick's Day discover that the luck of the Irish may not be on their side when they encounter a vengeful leprechaun. From the bizarre to the terrifying, this horror anthology is sure to keep viewers on the edge of their seats and serves as a reminder that every cheerful holiday also has a dark side.
Watch on Shudder
#Horror #Movies #Watch #Shudder #March



Source link