Movies
Best Sci-Fi Movies Of 2022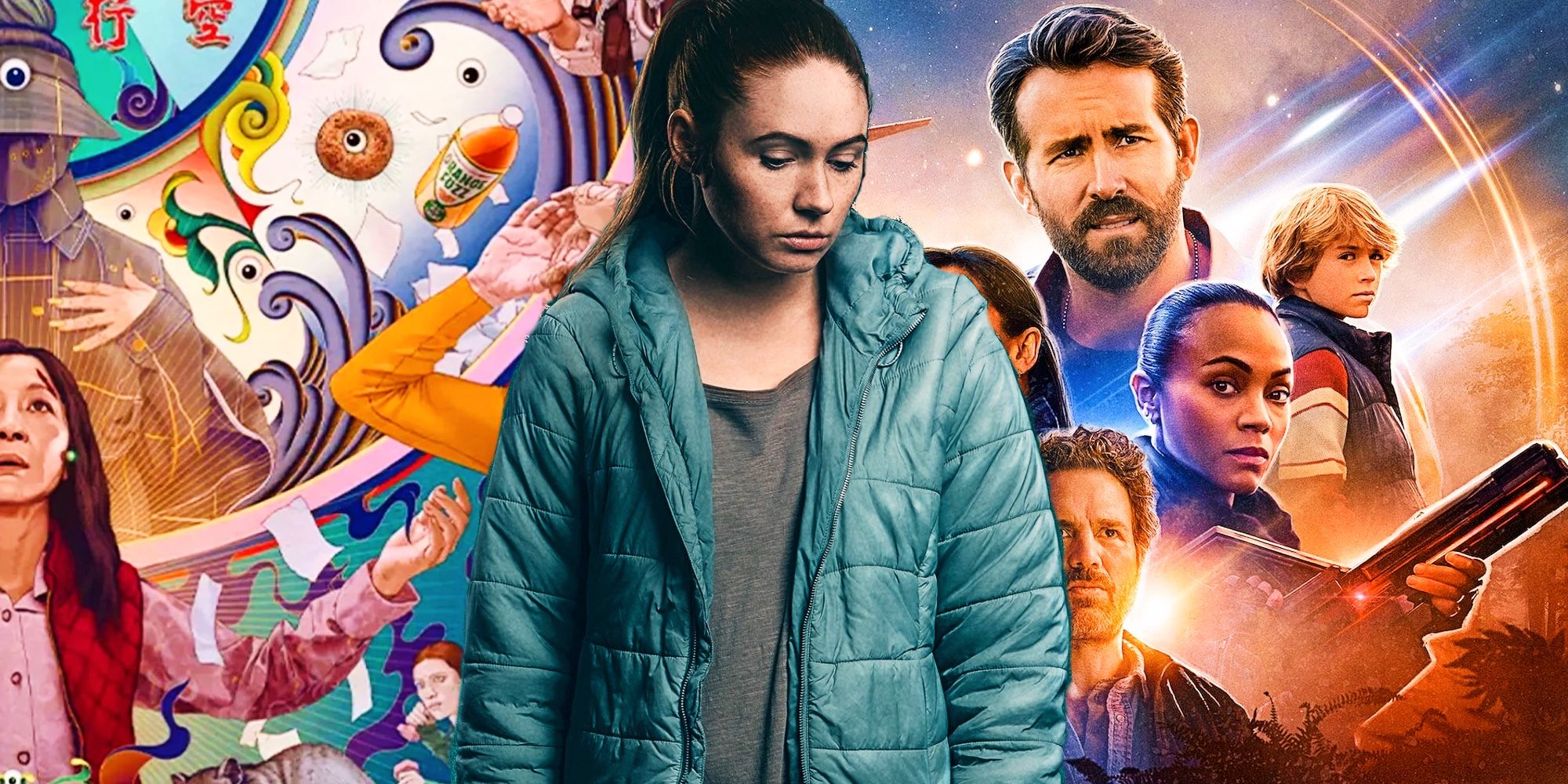 So far, 2022 has been a great year for sci-fi movies, and even a quick look at 2022's sci-fi movies makes it clear that the year has added several absolute gems to the genre that fans will enjoy for decades to come. 2022 sci-fi movies have been incredibly strong compared to recent years, despite a handful of critical and commercial flops. The indie darling Everything Everywhere All At Once proved that not all directors need Marvel-sized budgets to make the multiverse compelling. Dual and After Yang showed that thoughtful, original sci-fi premises could be found in independent cinema, while Jurassic World: Dominion proved that the long-running franchise could still provide large-scale adventures. Meanwhile, The Adam Project provided more proof that Netflix is proving more and more capable of competing with big-screen blockbusters.
The long-awaited return of body horror master David Cronenberg did not disappoint, as many fans of the auteur (and other sci-fi viewers with strong stomachs) raved about Crimes of the Future. Meanwhile, the Predator prequel Prey showed that the long-dormant franchise could successfully be revived after numerous earlier reboots failed to pull this off. All in all, 2022 was a solid year for sci-fi — 12 months of masterpieces across all budget levels, rounded off with James Cameron's gargantuan Avatar: The Way of Water. Here are the best sci-fi movies of 2022.
Related: Best Horror Movies Of 2022
Everything Everywhere All At Once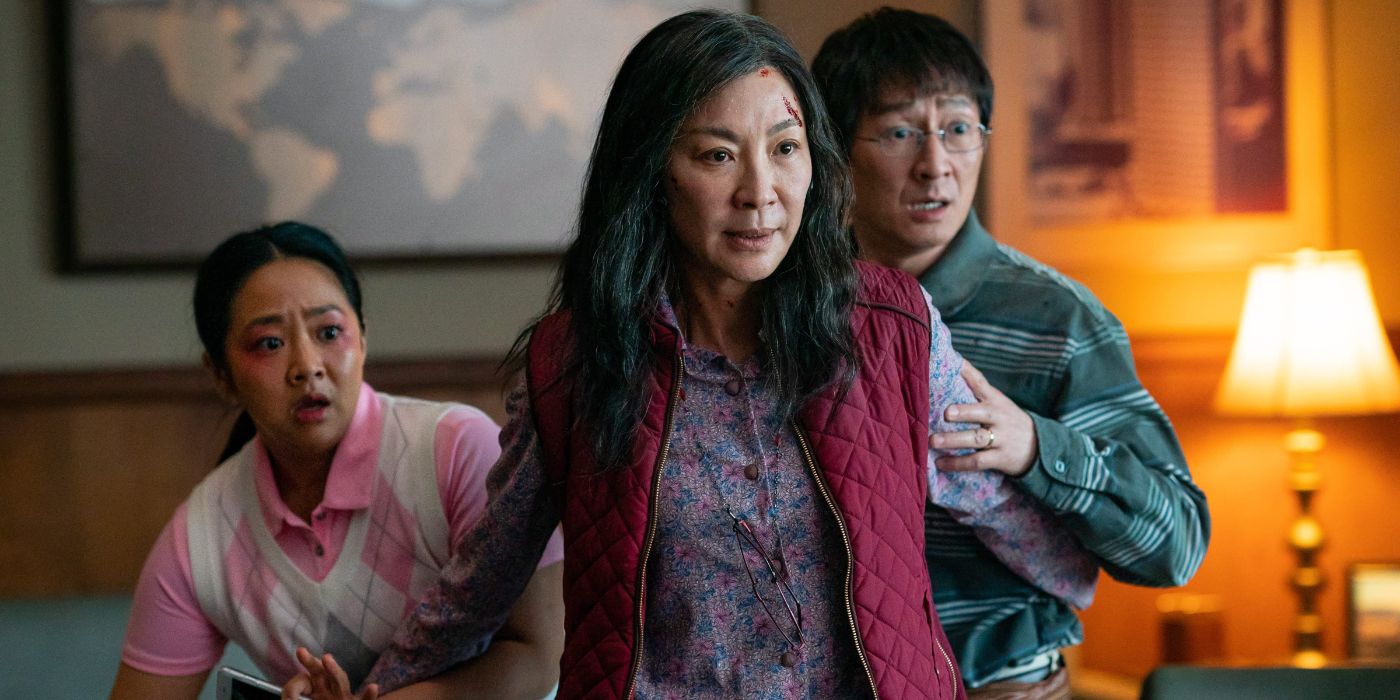 While it has become something of a cliche to claim that a mainstream movie defies explanation, Everything Everywhere All At Once gives any audience member hoping to explain the movie's unique appeal a run for their money. A surreal journey through the multiverse, Everything Everywhere All At Once initially tells the story of Michelle Yeoh's Evelyn, a laundromat owner, and a cameoing Jamie Lee Curtis, her villainous IRS inspector. However, when Evelyn realizes she can move between parallel universes (and must, to save the multiverse), Everything Everywhere All At Once turns this comedy-drama premise into an absurd, utterly original fusion of martial arts movie, sci-fi, fantasy, romance, and action. At once poignant, silly, and triumphantly original, Everything Everywhere All At Once is an endlessly inventive thrill side that must be seen to be believed.
After Yang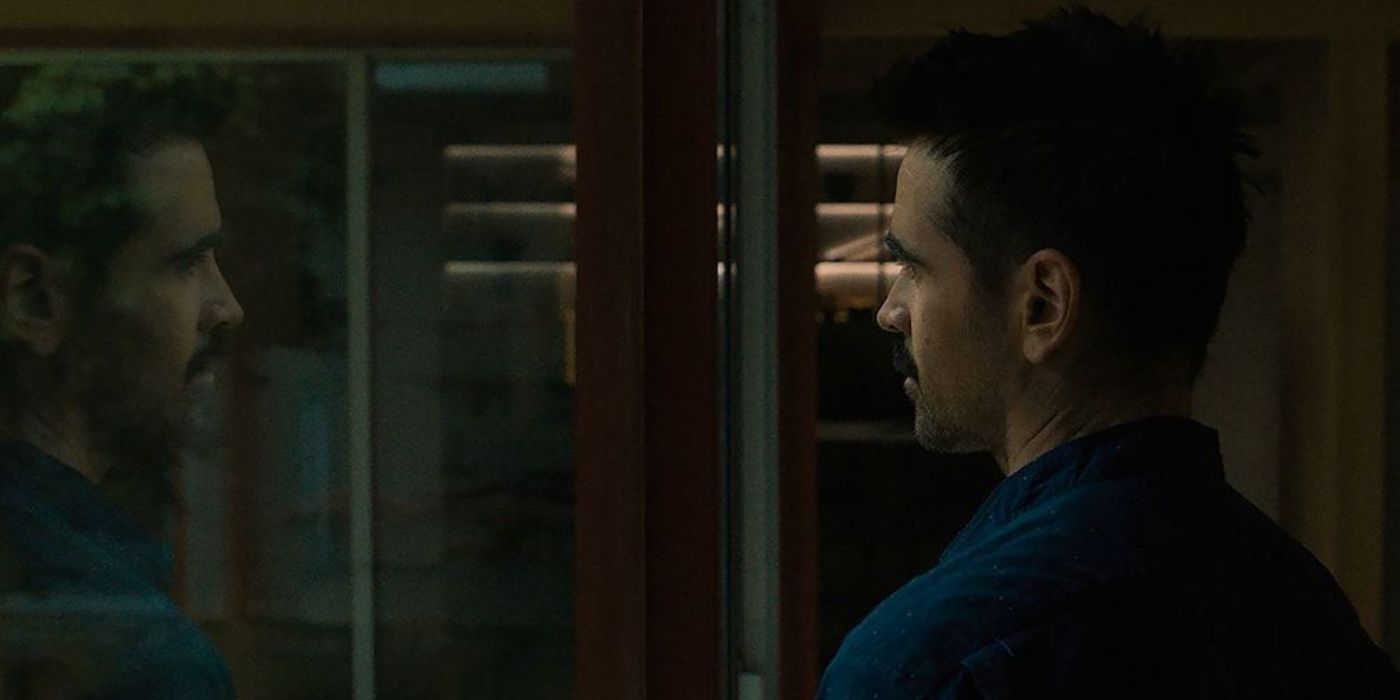 The second A24 sci-fi movie among the year's best releases, After Yang could not be less similar to Everything Everywhere All At Once. A thoughtful, elegiac mood piece, After Yang sees Colin Farrell's Jake attempt to repair the titular robotic playmate, his daughter's closest companion. This endeavor eventually leads Jake to reconsider the role technology plays in the lives of both him and his family in this moving meditation on what it means to be human. A24's 2022 horror movies may have been more divisive, but After Yang proves that the distributor's taste in sci-fi titles is beyond reproach.
Dual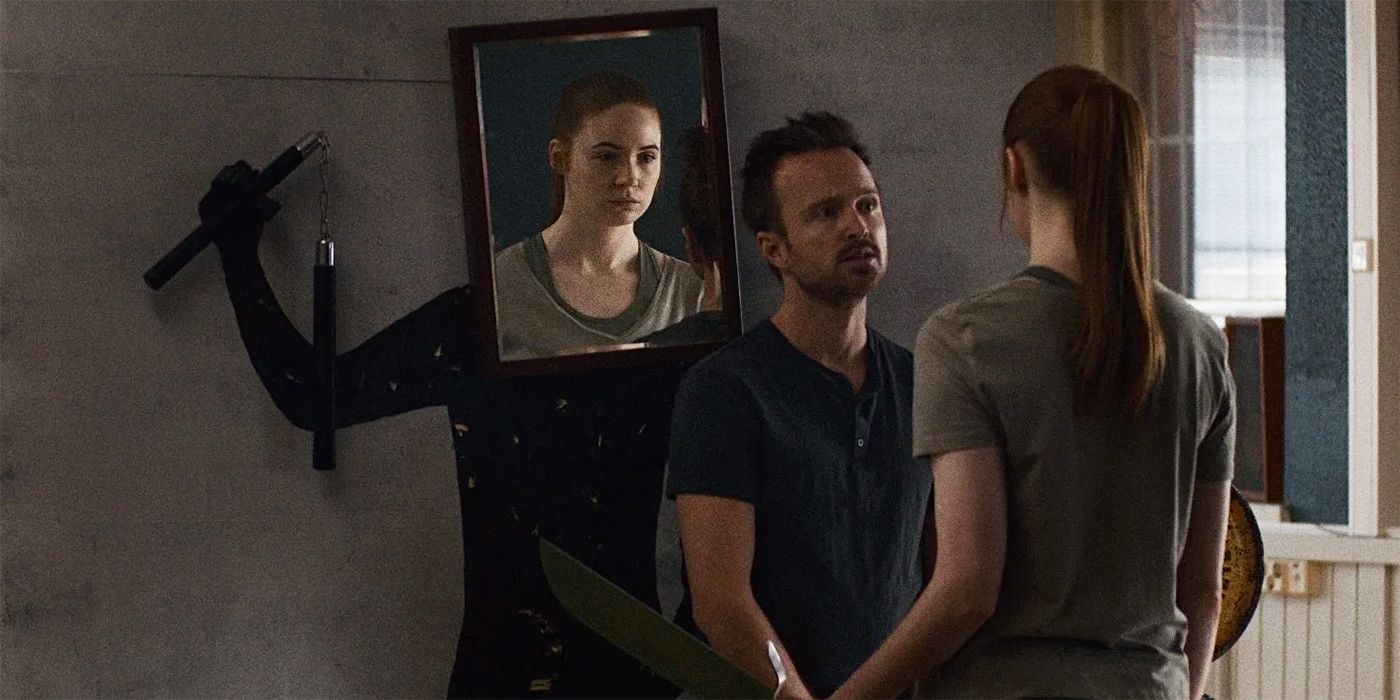 Dual has an appealingly surreal premise for a satirical sci-fi comedy and could easily have been a broader, goofier affair. Karen Gillan plays Sara, a terminally ill woman who purchases a clone of herself to live on after her inevitable death. When a miraculous recovery results in that death being postponed indefinitely, Sara is left in the unenviable position of having a year to train for a fight with her clone from which only one of the two will emerge alive. Frenetic, darkly hilarious, and often more thoughtful than its premise implies, Dual proves once again that Gillan is an endlessly skilled performer who can juggle two roles with ease and pull off even the most absurd narrative.
Jurassic World: Dominion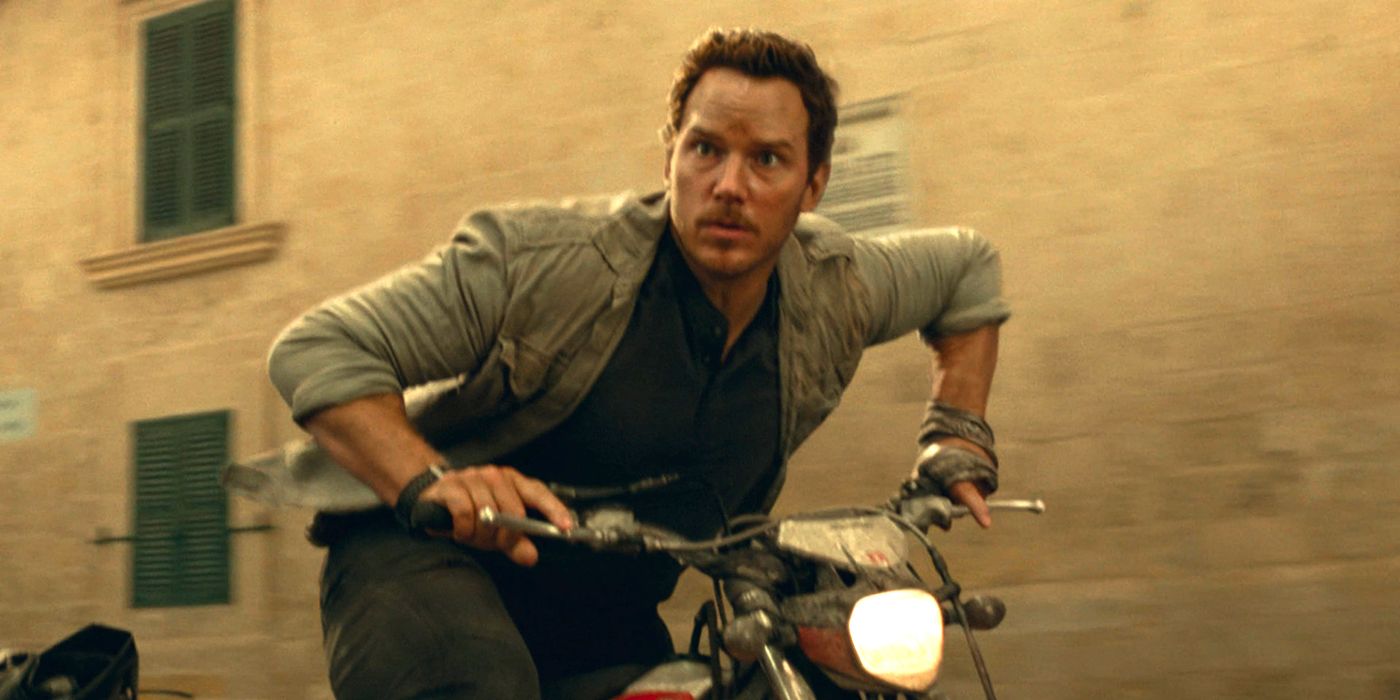 Unlike its previous sequel, Jurassic World: Dominion leans into its silliness and is a stronger movie for it. The concluding chapter of the Jurassic Park reboot trilogy is far from perfect, but it is undeniably thrilling to see Laura Dern, Sam Neill, and Jeff Goldblum together again on the big screen after so many years. While the action set-pieces are a touch overwrought, there's no denying the cast's chemistry and primary appeal of Jurassic World: Dominion (giant dinosaurs) remains intact as ever.
Related: Jurassic World Dominion's Opening Scene Secretly Acknowledged A Huge Flaw
Crimes of the Future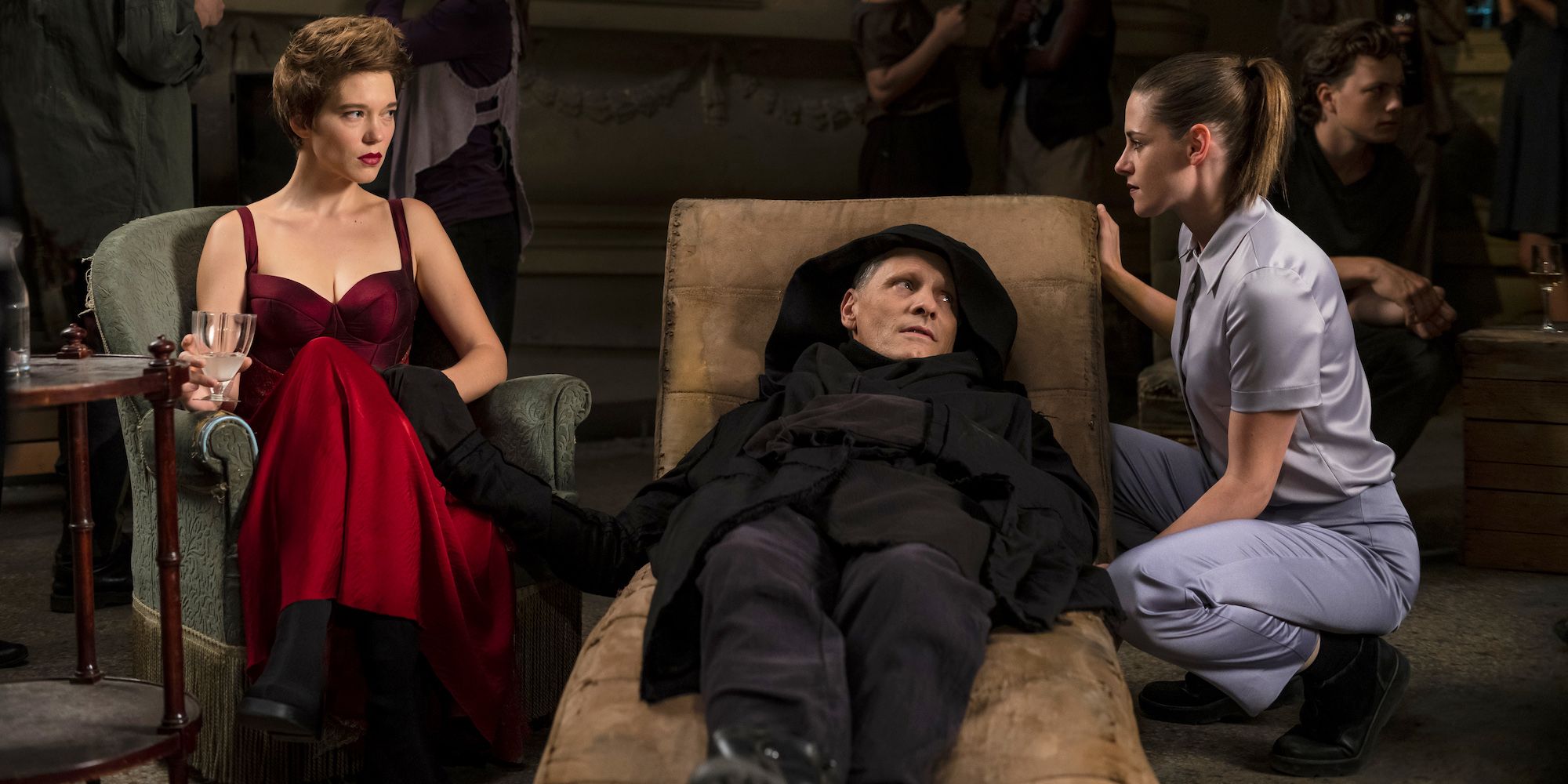 David Cronenberg's Crimes of the Future has a stomach-churning premise, with the sci-fi satire seeing a revolutionary tech mogul debut his latest surgical innovations via his own body. The body horror of Crimes of the Future is not as jaw-dropping as some of the director's earlier work, but it is still an intense watch with a lot to say about the ways in which technology has invaded even the most intimate elements of human life in 2022. Bleak, brutal, and often darkly funny, Crimes of the Future sees Cronenberg back to his unsettling best.
Prey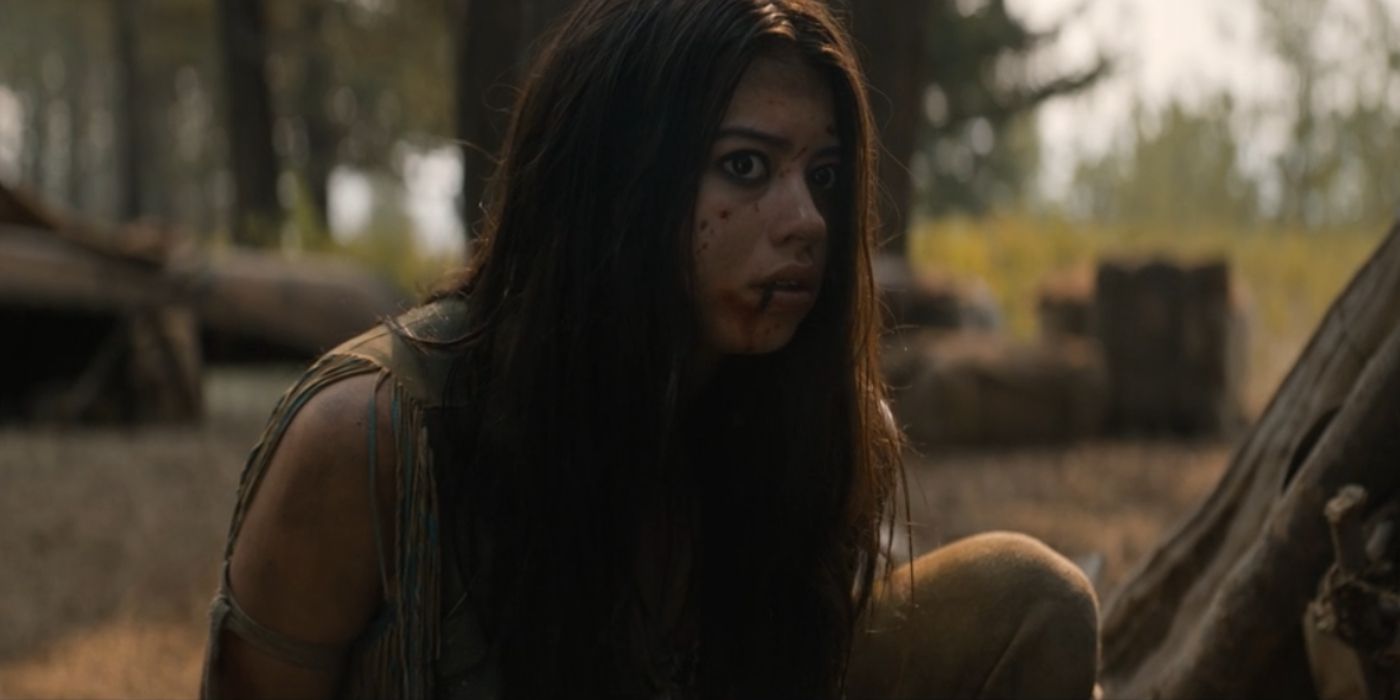 A Predator prequel set centuries before the original 1987 movie, Prey proved that the franchise could still be salvaged provided the creators dropped everything but the unforgettable eponymous villain. Amber Midthunder's Naru is an instant sci-fi icon who deserves a place alongside Ellen Ripley and Sarah Connor as one of the genre's most formidable heroines. Prey's action is primarily comprised of one intense, unrelenting chase sequence that spares almost no one other than Naru, providing some of the franchise's cleverest moments and most shocking kills before setting up Prey's thrilling, triumphant finale
The Adam Project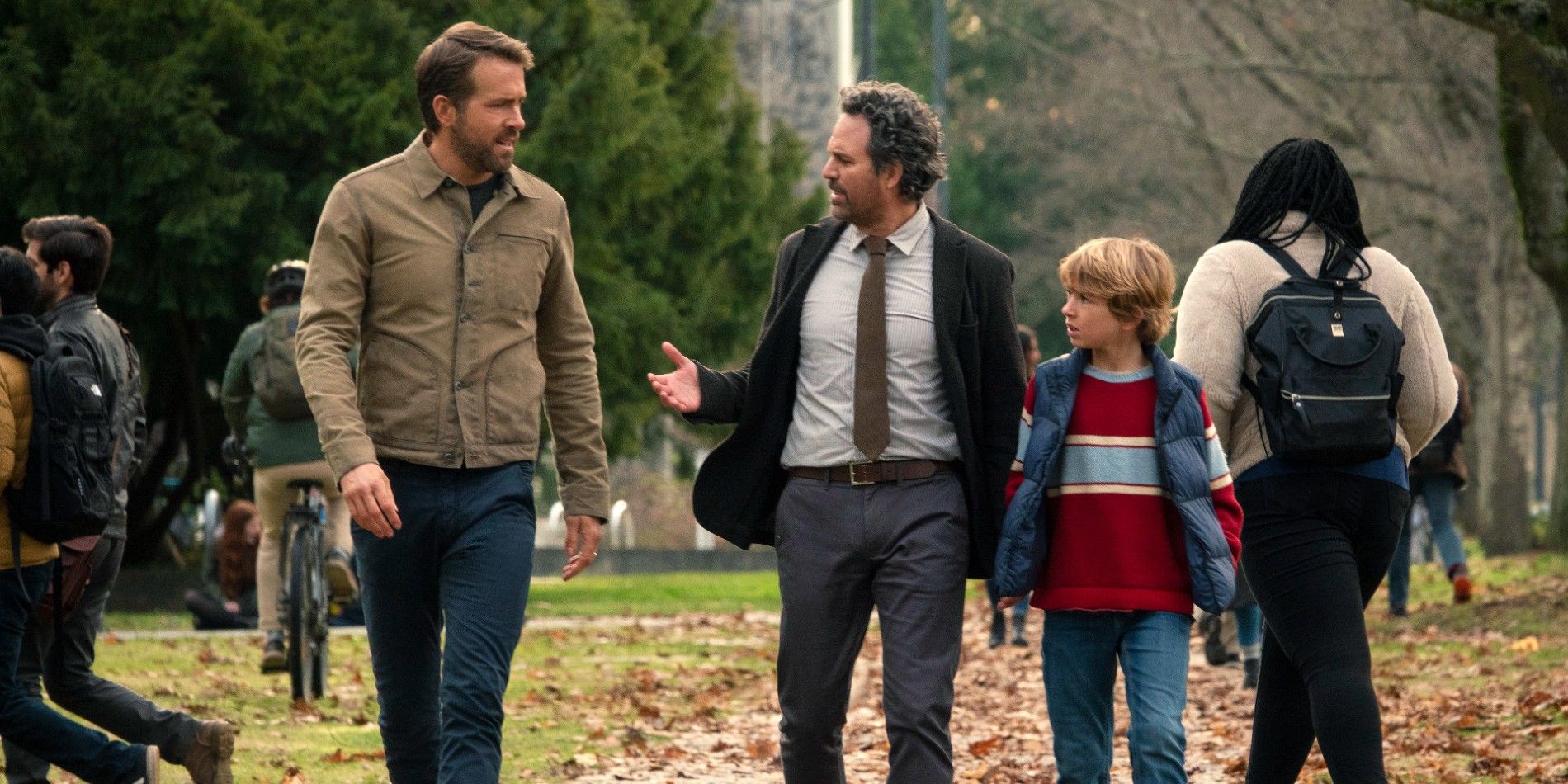 Director Shawn Levy's The Adam Project could easily have been a disaster. The premise—a time traveler teams up with his younger self to save the world—has been mined by earlier efforts in the sci-fi adventure genre, and the movie's arrival on Netflix could have limited its appeal since The Adam Project's tone aimed to recreate the big, blockbuster-sized sized thrills of Amblin's 80s films. However, The Adam Project was successful upon its arrival, with the sweet story marrying memorable action sequences, solid character comedy, and a few (but, crucially, not too many) moments of agreeably sentimental schmaltz. While Levy's work on the gory, dark Stranger Things season 4 proved he knew when to let his punches land, the director's take on The Adam Project showed that there is also room for unabashed fun in the sci-fi landscape of 2022. Thus, The Adam Project became star Ryan Reynolds' best movie of 2022, another successful attempt to recreate the appeal of mid-80s family blockbusters, and one of 2022's best sci-fi movies.
Nope
Director/comedian Jordan Peele has been on a roll as of late, especially after his hit Get Out became a viral sensation. Trailers for Nope quickly surfaced, showcasing that the horror aficionado was going to try his hand at a sci-fi blockbuster. His endeavors paid off, as the movie Nope is one of the best sci-fi movies of 2022. The alien-centric movie follows family ranch owners Otis (Daniel Kaluuya) and Emerald (KeKe Palmer) Haywood after their dad is killed by a falling coin, and their horses begin disappearing and reacting violently to a strange unknown presence. Once the Haywoods discover a UFO has been taking their horses, it's all downhill from there. Nope received outstandingly positive reviews upon its release, with critics praising the spectacle of the film and Peele's originality. Nope delivers concepts that haven't been seen before in all the alien and UFO movies out there, and Peele's interpretation of an abduction story is amazing, even when it overreaches its limits. The suspense is well managed, and it also contains some of Peele's renowned razor-sharp wit, making Nope one of the best sci-fi movies in 2022.
Related: 1 Hidden Detail In Nope Supports Jordan Peele Shared Universe Theory
Moonfall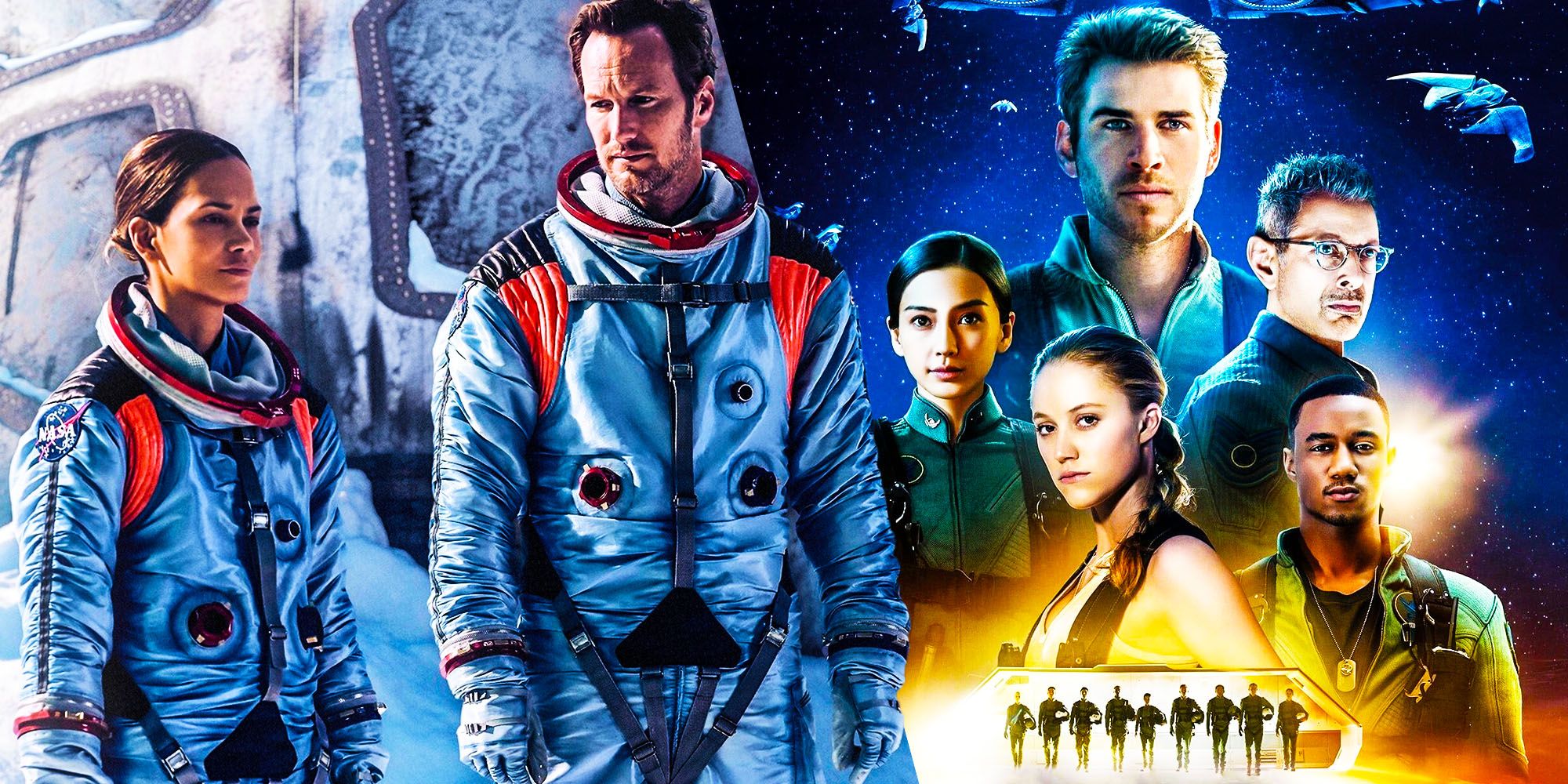 Despite being a box office disaster, Moonfall is still one of the best sci-fi movies of 2022. Directed and written by Roland Emmerich (Independence Day), Moonfall sees former NASA astronaut character Jo Fowler (Halle Berry) recruit her ex-husband Brian Harper (Patrick Wilson) to fly to space in order to correct the orbit of the moon, which is on a collision course with Earth. The space disaster movie is considered one of the most expensive independently produced films ever made. Touted as an Emmerich disaster thriller through and through, Moonfall is full of that B-movie cheese that's necessary to make a memorable sci-fi. It may not have been lauded by critics, but Moonfall still boasts an intriguing story and high stakes that are sure to keep any audience member on the edge of their seat.
Avatar: The Way of Water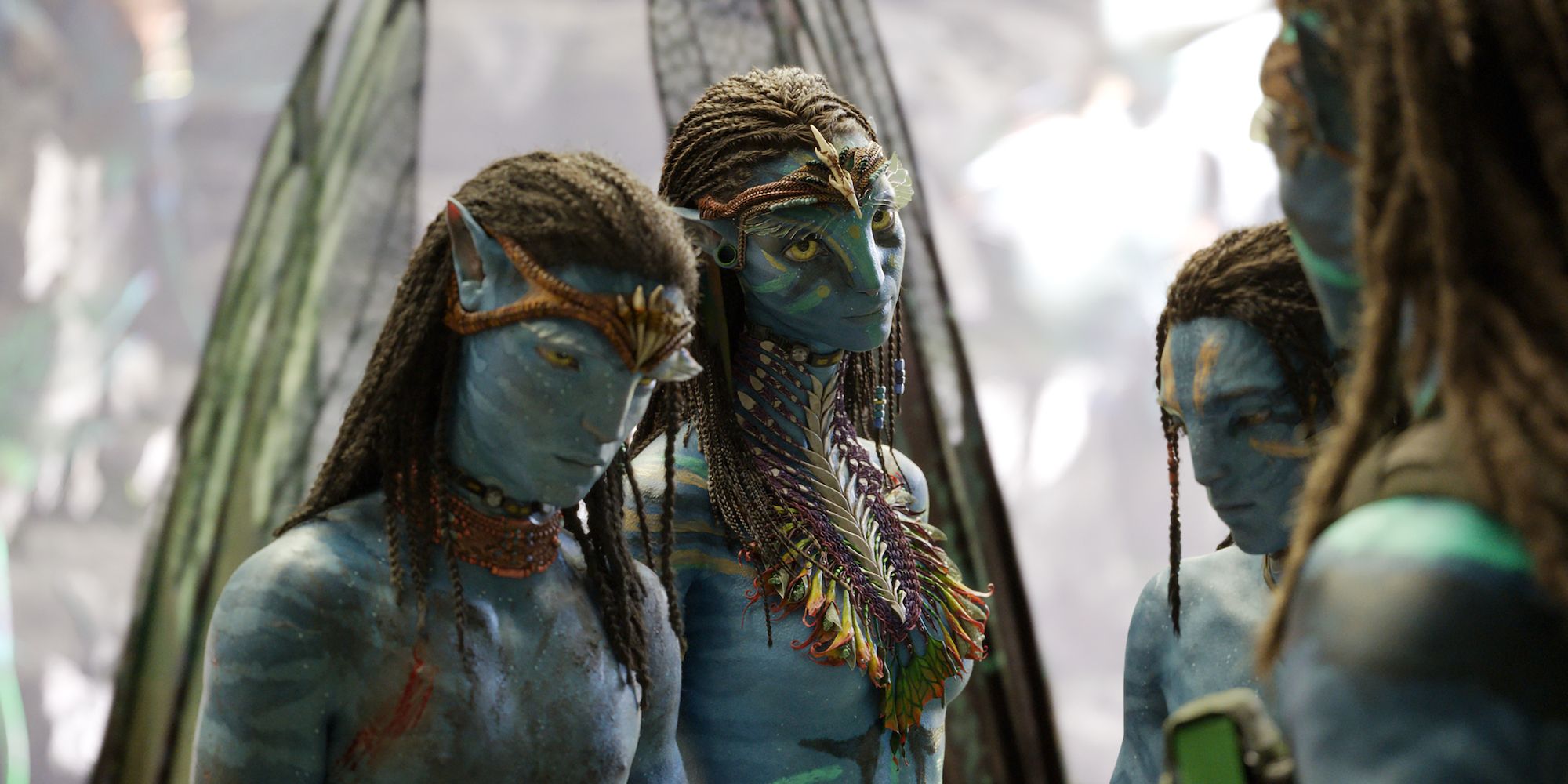 Last on the list of the best sci-fi movies of 2022 is the long-awaited Avatar sequel Avatar: The Way of Water. James Cameron took his sweet time making the next installment to the franchise, which initially had a projected release date of 2013. However, Avatar 2 proved to be well worth the wait, as evidenced by its stunning visuals and intriguing story. Cameron wanted to perfect the use of underwater CGI before releasing the film, and the decade-long wait between the two movies gave screenwriters room enough to breathe so that they could create a truly spellbinding story. Pandora looks better than ever before, and Avatar 2 is arguably a huge technical and special effects feat. The Way of Water sees Jake and Neytiri raising their family on Pandora when a familiar threat rears its ugly head. The two are forced to band with a new Na'vi clan known as the water-dwelling Metkayina to fight off the force that threatens their very existence. Avatar 2 is considered one of the most expensive films of all time, with its budget being $350-460 million. Budget aside, reviews for Avatar 2 were off the charts, and as one of the best sci-fi movies of 2022, The Way of Water has already been nominated for Best Motion Picture Drama and Best Director Golden Globes.
Next: Avatar 2 Is Establishing A James Cameron Sequel Trend
#SciFi #Movies



Source link