Movies
'Chucky' Season 2 Gets Steelbook Release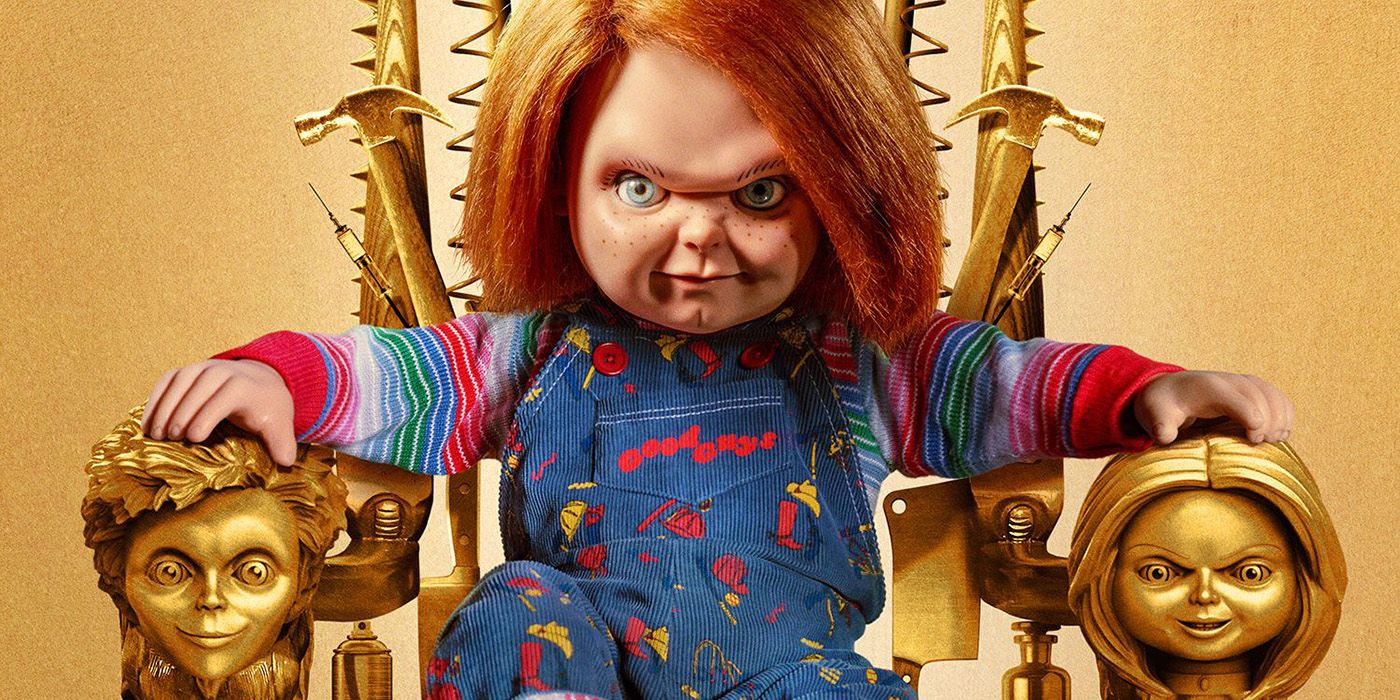 Keep your friend 'till the end safe and in sight!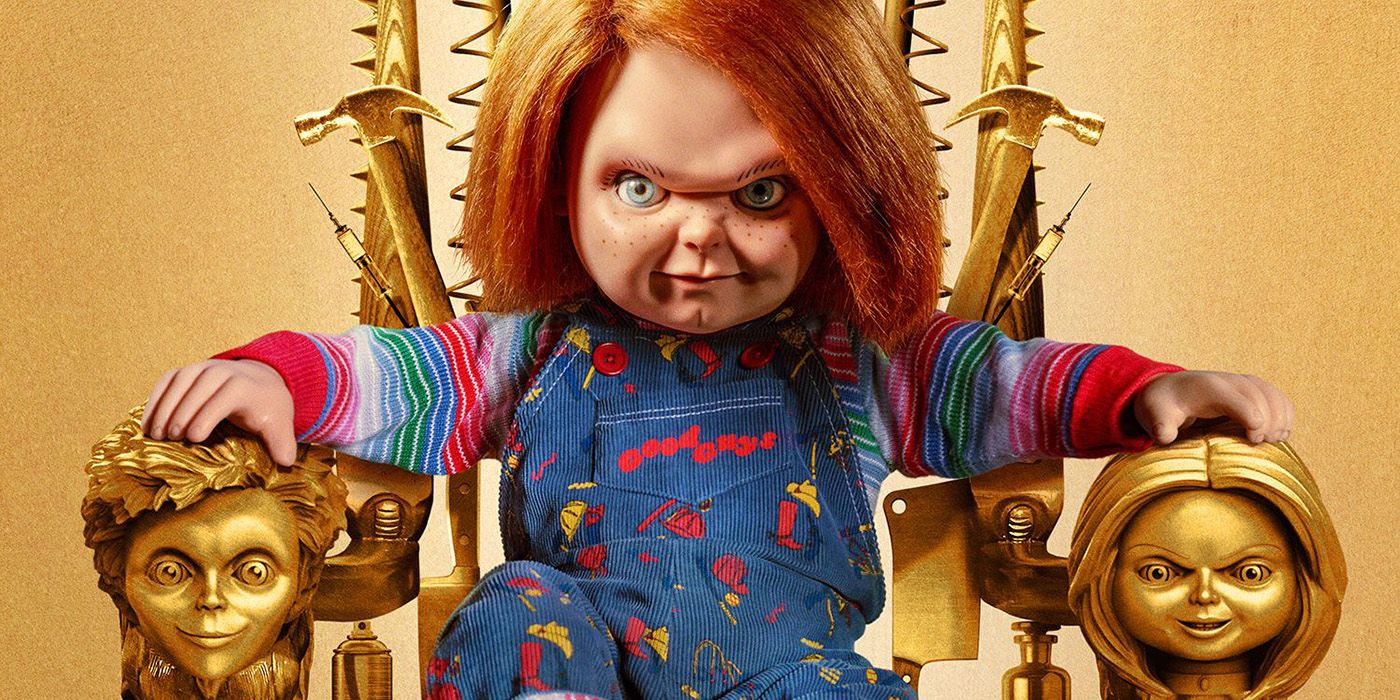 He always comes back and now he's revamping himself to make your at-home viewing collection even better. Dropping in the U.K. (where you'll be sure to be keeping your eyes peeled for GG) on May 15, 2023, Chucky Season 2 will be unboxing itself on DVD and Blu-ray in SteelBook form. Keep the slasher doll's latest horrific escapades safe with a vibrant metal cover that depicts the army of Good Guy Dolls that plagued Jake (Zackary Arthur), Lexy (Alyvia Alyn Lind), Devon (Teo Briones), and the rest of the student body and faculty at the Catholic School of the Incarnate Lord in the hit show's latest season.
The limited edition SteelBook will also feature a set of deleted scenes and four Polaroid photos featuring your favorite characters from the series. Spotted in the lineup is Jake in his dorm room—perhaps preparing for another tussle with the possessed doll—and a very much alive Father Bryce (Devon Sawa) in full-body form. And, what would a collector's edition image set be without Jennifer Tilly's Tiffany Valentine cleaning up a pool of blood and Chucky (Brad Dourif) himself tied up and prepped for an attempted exorcism?
Catch Up on Chucky Ahead of Season 3
With a third season officially on the way, there's never been a better time to relive the gory—we mean glory—of Season 2. For a memory refresher, the show's sophomore season picked up with the main trio being sent off to a Catholic reformatory-like school where they were expected to stay on the straight and narrow. Unfortunately for them (and many of their peers), Chucky (Dourif) never quits and with an army of Good Guys at his beck and call, the school was flooded with various versions of the murderer.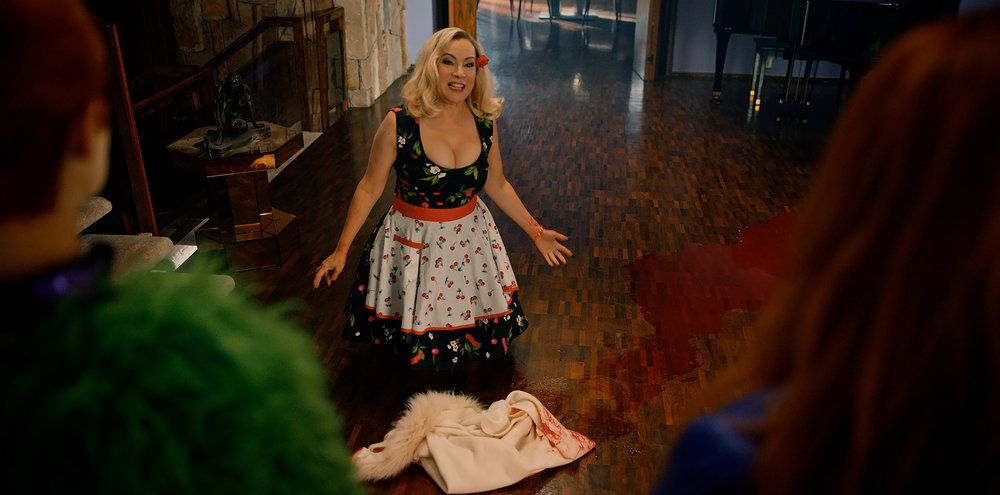 RELATED: 'Living with Chucky' Trailer Dissects the Upcoming 'Child's Play' Franchise Documentary [Exclusive]
Meanwhile, Tiffany Valentine (Tilly) was on a side quest of her own, trying to find a way to keep Nica (Fiona Dourif) with her forever. When her hostage is discovered by her twins Glen and Glenda (Lachlan Watson) chaos ensues. The season also sees the return of long-time franchise characters Andy (Alex Vincent) and Kyle (Christine Elise) whose fates seemed iffy at the end of the first season. With (most of) the gang all in one piece, we can't wait to see where the upcoming third season is headed.
Thanks to the release of the Season 2 SteelBook, you can keep Chucky nice and close—where you can keep an eye on him, pre-order yours today! Check out the SteelBook and Polaroid shots below.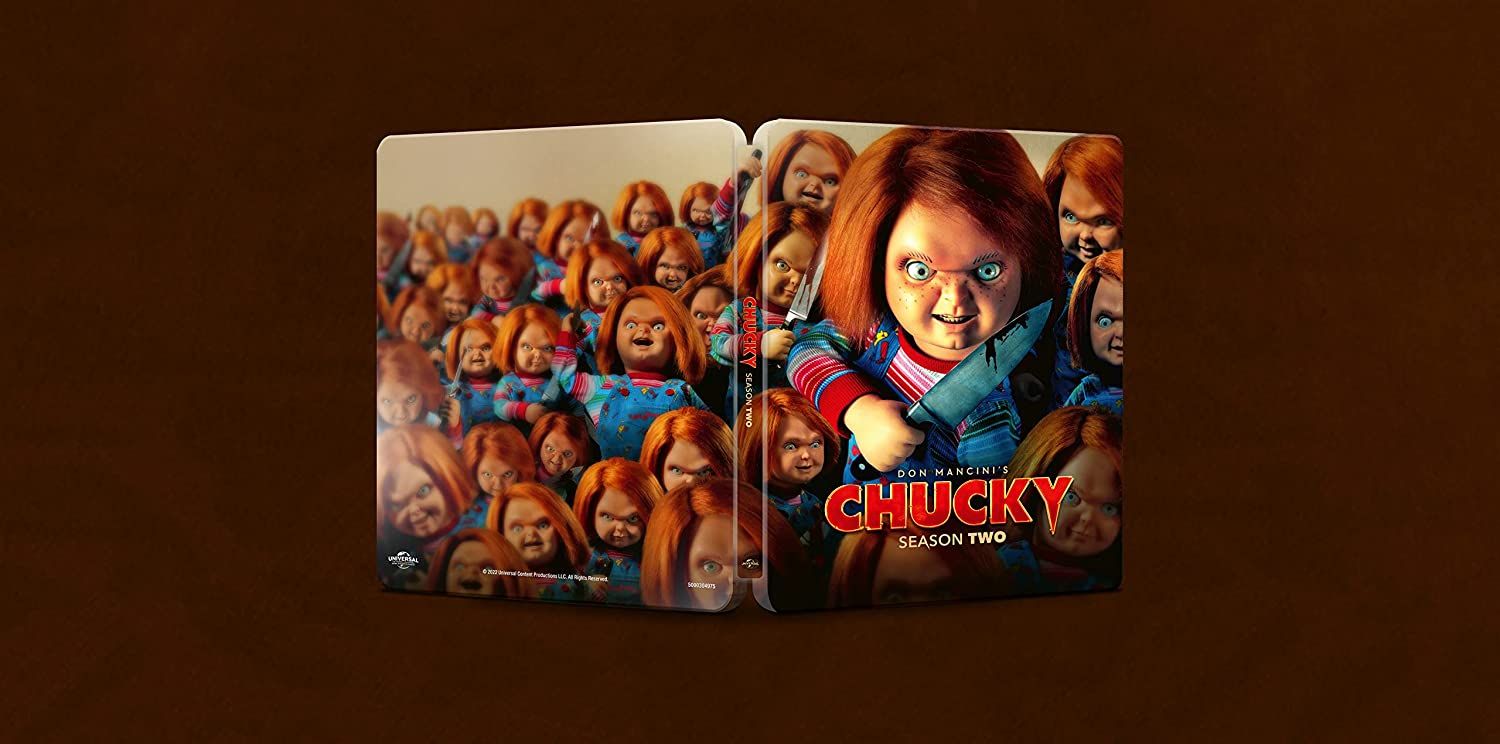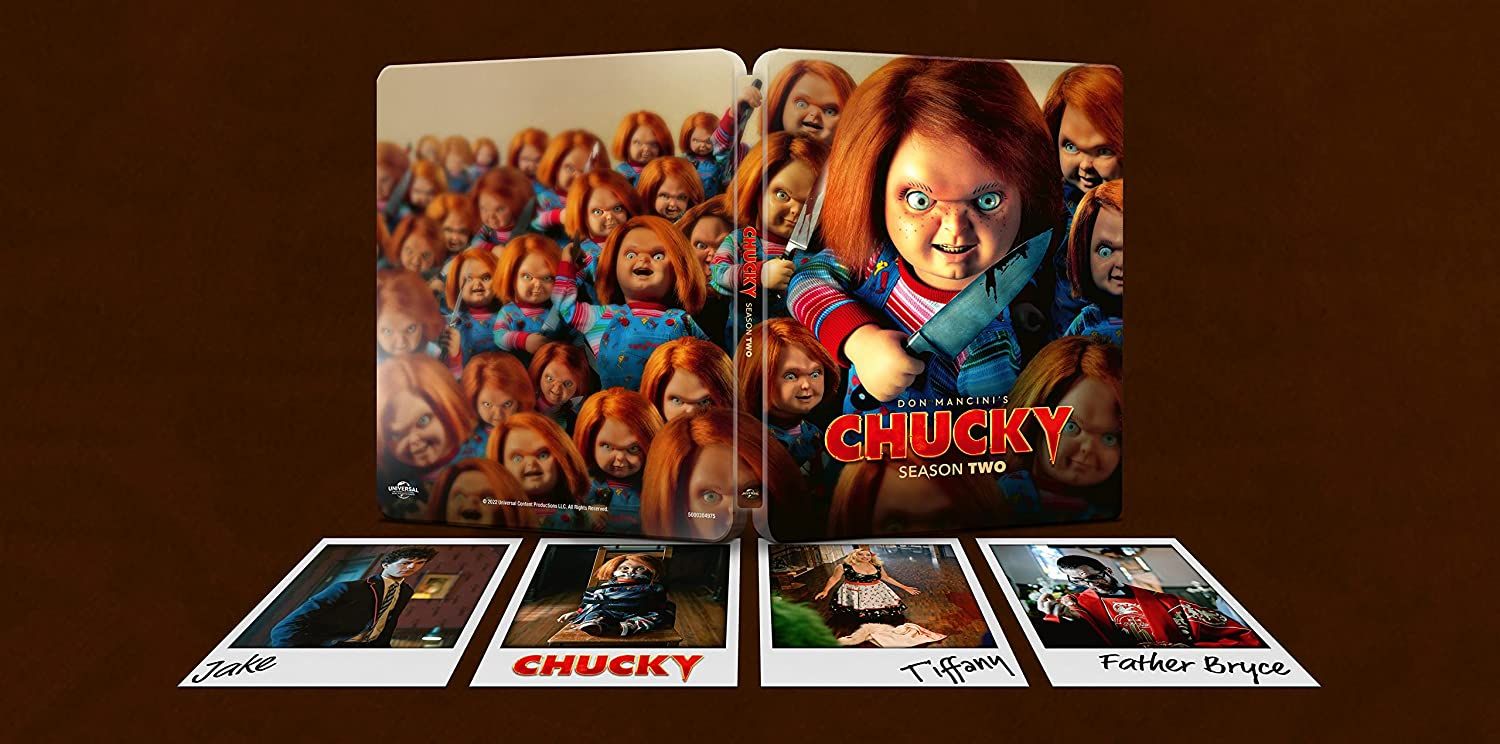 #Chucky #Season #Steelbook #Release



Source link