Crime
Creating Dual Timelines and Five Novels That Do It Well ‹ CrimeReads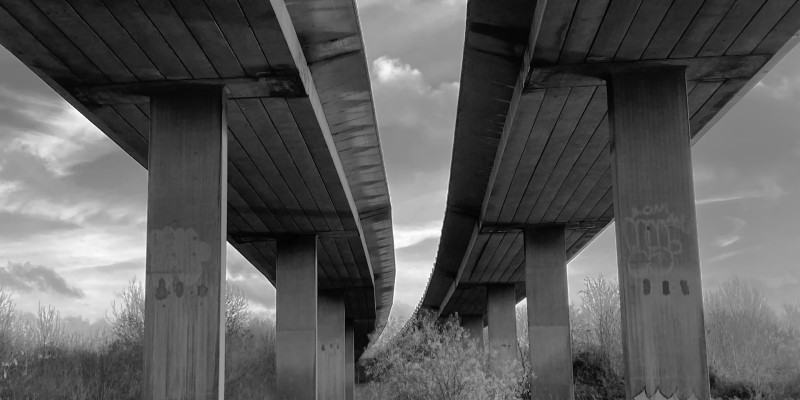 Writing a novel with dual timelines presents opportunities—and challenges. Plotting takes precision. Put simply, a dual timeline novel tells one cohesive story through several time periods and perspectives—typically a character who is living through the events and another character in a different time who is somehow connected to those events. Done well, books of this type can offer depth and insights that their more linear counterparts may not. Regardless of genre, readers are often treated to multiple mysteries as the connection between the characters and events in each era unfolds. 
Techniques vary, of course. Structurally, an author may employ alternating chapters, multiple sections, or even the narration of a story within a story to tell the tale. Oftentimes, a story revolves around different characters from different time periods, sometimes spaced centuries apart, but a novel can also be written from the perspective of one character relating events over two or more timelines. Unique character development is essential. Readers will want to feel invested in the main characters, each of whom must have a distinct voice as well as an emotional and possibly physical stake in what happened in the past. To avoid confusion, timeline shifts should be immediately identifiable. Pacing is vital, too. If the pace of one timeline lags too significantly behind the other, readers may hurry through those chapters to get to the "real" action or story. 
While writing my dual timeline thriller, Little Red House, I crafted my main characters' stories separately before weaving them together. This ensured that each woman's story could stand on its own while at the same time allowing the drama and intrigue of the past to drive and inform the present-day mystery and themes. Clues were planted in both storylines, and the novel's denouement was designed to pull the timelines together in one final twist.
Writing—and reading—a dual timeline story can be exciting. The following novels are just a few of my favorites.
Article continues after advertisement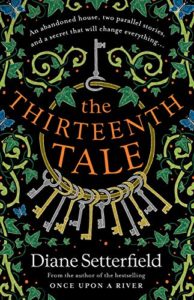 The Thirteenth Tale by Diane Setterfield
In Setterfield's atmospheric Gothic suspense novel, eccentric author Vida Winter has been purposefully elusive about her personal background, going so far as to pen alternate histories for herself. Now elderly and ailing, Vida is finally ready to reveal the truth about her past. Vida hires Margaret Lea, a young, bookish biographer and bookseller who harbors her own secrets, and summons Margaret to her secluded home on the Yorkshire moors. Each day, Margaret and Vida meet in the library where Vida narrates the details of her peculiar upbringing. Through this story within a story framework, the reader is transported to another time and place as Vida recounts her strange and tragic childhood. Together, Vida and Margaret confront the ghosts from their pasts.
The Virgin Blue by Tracy Chevalier
Part detective story, part historical fiction, Chevalier's haunting, eloquently-written novel is told from the perspective of two women born four hundred years apart. Ella Turner is a modern-day American midwife living in a small French town with her husband. Lonely and less enchanted with village life than she'd hoped, Ella begins having disturbing dreams that involve the color blue, dreams that compel her to research her French ancestry. Isabelle du Moulin is a young woman in the Sixteenth Century. Isabelle, trained as a midwife by her late mother, is devoted to the Virgin Mary despite her in-laws Huguenot beliefs. As The Virgin Blue alternates between Isabelle's and Ella's stories, parallels between the two characters' lives emerge until the stunning link binding the women becomes clear.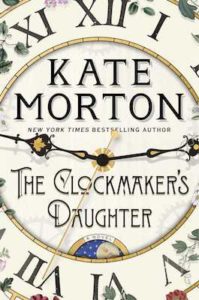 The Clockmaker's Daughter by Kate Morton
In Morton's riveting, multilayered novel, a group of Nineteenth Century artists and a young woman born more than a century later have something in common—Birchwood Manor. In the summer of 1862, a group of artists, led by artistic visionary Edward Radcliffe, visits Birchwood Manor on the banks of England's Upper Thames. The young artists are determined to spend the summer in a creative bliss. Things don't turn out as planned, however, and by the end of their time at Birchwood Manor, Radcliffe's fiancée has been killed and another woman has disappeared. One hundred and fifty years later, Elodie Winslow, a young London archivist, makes a surprising find that entwines her own story with the suspicious events that happened all those years ago near Birchwood Manor.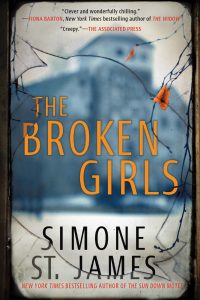 The Broken Girls by Simone St. James
St. James' chilling suspense novel follows two narratives spanning more than sixty years. In the 1950s, four friends are living in Vermont's Idlewild Hall, a boarding school for troubled girls, when one of the friends goes missing. Fast-forward to the present. Fiona Sheridan's sister was murdered twenty years prior, her body found discarded in the fallow fields of Idlewild Hall, but despite the conviction of her sister's boyfriend, the murder continues to haunt Fiona. When Fiona discovers that Idlewild Hall is being renovated by an anonymous benefactor, she decides to investigate. A shocking discovery during the remodel links Fiona's sister's death to unsolved events from the past.
Article continues after advertisement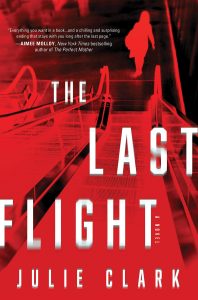 The Last Flight by Julie Clark
Clark's gripping dual timeline thriller brings together two women in desperate circumstances, each of whom is determined to vanish. During a chance meeting at an airport bar, Claire Cook, the wife of a controlling and powerful man, meets Eva, a woman who wants to escape her grief over her husband's death. The two women decide to swap identities, believing the exchange will give them a fresh chance at a new life far away from their homes. But when Claire's flight to Puerto Rico crashes with Eva onboard, everyone assumes Claire is dead. Claire must now assume Eva's identity—and the dark secrets that go along with it.
***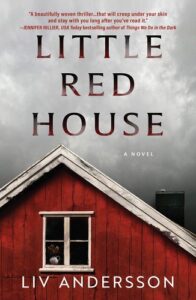 #Creating #Dual #Timelines #Novels #CrimeReads



Source link