Celebrities
Everything She Wrote About Famous Friends and Painful Past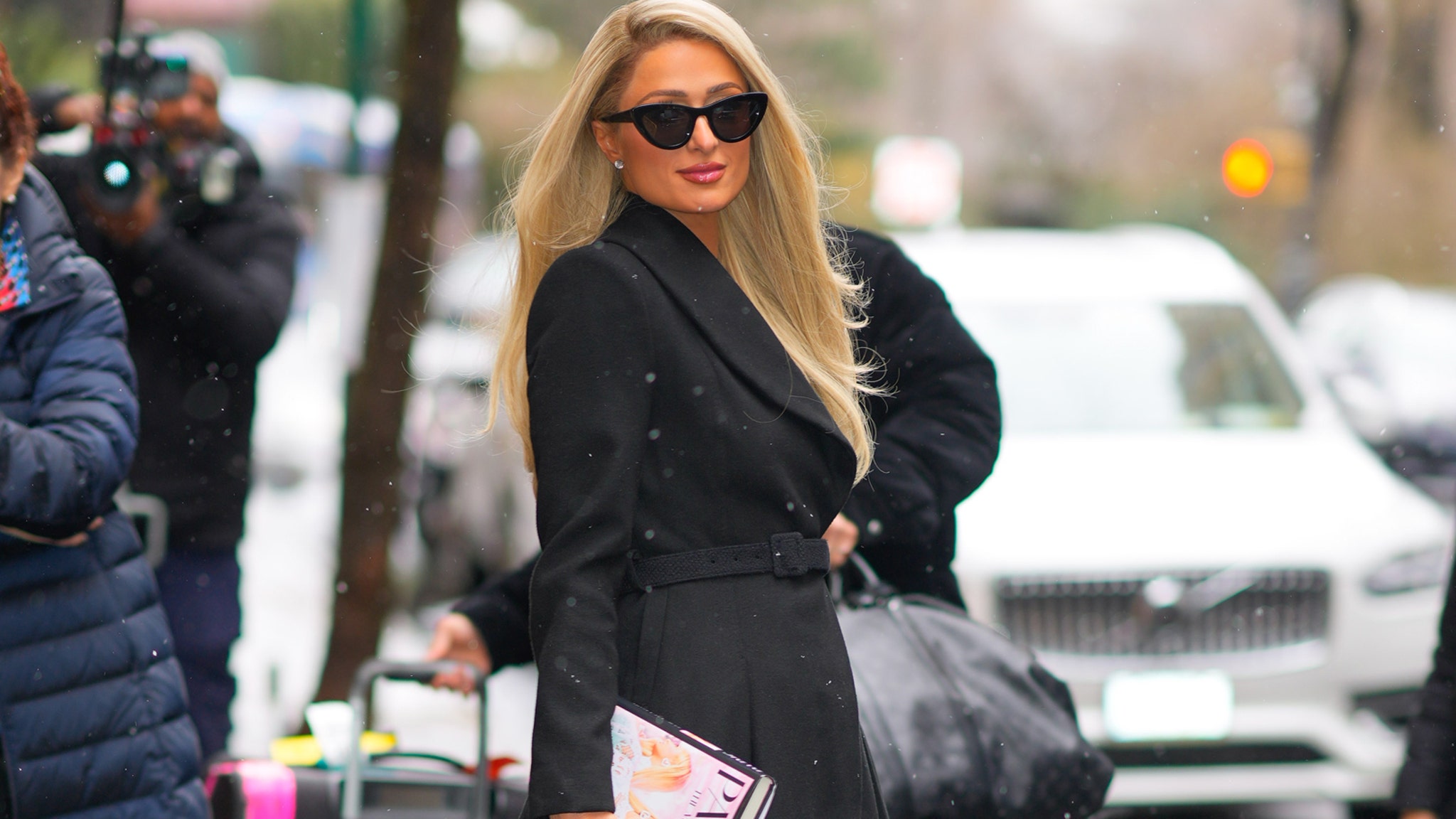 In her new book, Hilton opens up about past assault, abortion, famous friends like Kim Kardashian and Nicole Richie and her criticisms of P!nk's Stupid Girls video and South Park.
Paris Hilton's life is an open book, literally now.
While she's lived in the public eye for years, she's opening up about the things that went down behind-the-scenes like never before in her new memoir, "Paris: The Memoir," out today.
Many of the big revelations in the book came out ahead of its release, including Hilton sharing for the first time that she was raped when she was 15, as well as a teacher's inappropriate interest in her, the abortion she had at 20 after becoming pregnant with model Jason Shaw and her "unpleasant" encounter with Harvey Weinstein. See what she had to say about the above here.
Her thoughts on her leaked sex tape with Rick Salomon and her traumatic past at a boarding school in her teen years also came out ahead of the book's debut. In the book, she also shares it was Demi Lovato who inspired her to open up about her boarding school years, after watching the singer's "Simply Complicated" documentary.
Keep reading to see what else we learned about Hilton in "Paris: The Memoir."
She Feels a Certain Type of Way About P!nk's Stupid Girls Video
After opening up about being a rape survivor, Hilton said many women are labeled "stupid girl" after reporting sexual assault, something she also believed of herself. And to see that term used by P!nk at a time she was weathering a sex tape scandal definitely stung.
"Who's more generous, evolved, and progressive than Pink? Nobody! She's effing awesome. Brilliant!" Hilton prefaced her thoughts on the video, which included a parody of the tape. "When everyone was buzzing about a sex tape of a certain teenage girl from a soon-to-be-hit TV show — a girl who said emphatically over and over that she did not want the tape out there — the takeaway was 'Stupid Girl.'"
"The whole video is a not-at-all-subtle send-up of 'porno paparazzi girls' in general and, specifically, me, in a parody of my infamous sex tape. That tape, made when I was not legally old enough to be served a rum and coke in a bar, was released and monetized against my will, but when that thing hit the internet, the full weight of public outrage, scorn, and disgust came down on me instead of on the massive crowd of people who bought and sold it, sparking a steady drip of fake Paris Hilton sex tapes, and blazing a trail for a whole cottage industry that would ruin the lives of other vulnerable teenage girls in the future," she wrote. "Pink sang about 'outcasts and girls with ambition' and said, 'That's what I wanna see.' But she chose not to see it in me."
Hilton reiterated that she's "not mad" at the singer, said there's "no Pink-Paris 'feud'" and added she's not one to hold grudges, but wanted to be "honest" about how the video made her feel.
Her Relationships with Kim Kardashian, Nicole Richie, Lindsay Lohan and Britney Spears
Hilton gives glimpses into her relationships with some of her famous friends throughout the book.
Of Kim Kardashian, Paris praised her closet organizing business from back in the day, before saying she and Kim "balanced each other" out. "I was a disorganized night owl; Kim was an efficient early riser," wrote Paris, "It felt good to have someone I knew I could trust and depend on. We went everywhere together—New York, Las Vegas, Miami, Australia, Germany, and Ibiza."
Of one trip to Ibiza, Hilton said she and Kim "looked out for each other," adding that, "Reliable backup is an essential element of the girlfriend trip." She also said Kardashian believed in her DJ ambitions, before saying that she and Kim "made Instagram our bitch," leading to a decline in "the kind of paparazzi insanity that killed Princess Diana."
Of her longtime friendship with Nicole Richie, she said the pair even had their first kisses during the same game of Spin the Bottle.
"Nicole Richie and I were ride or die from our terrible twos, and we'll stay that way until the world ends," she added. "When we were teenagers, riffing off each other, doing silly voices, everyone around us was dying. We were dying. I'm dying now just thinking about it!"
She compared them to Lucy and Ethel, calling Richie "genuinely kind and sweet" and praising her raunchy side on "The Simple Life." She added, "This show would not have been what it is with anyone other than Nicole Richie."
As for Lindsay Lohan, she came up when talking about the so-called "Bimbo Summit" or "Holy Trinity" photo of Paris, Lindsay and Britney Spears together out in Hollywood back in 2006. Paris said it was "kind of awkward" when Lohan got into the 2-seater car with them, but couldn't recall any details after they drove away together. Hilton said she loved that the "Bimbo Summit" headline hasn't aged well, pointing to her success as a businesswoman, Britney's freedom from her conservatorship and Lohan's engagement and "professional comeback." She added, "We're not close, but I always wish her well."
She also said Spears looked like a "gorgeous angel princess bride" at her wedding to Sam Asghari "after all those nightmare years" under a conservatorship.
Her Issues With South Park
In 2004, "South Park" aired an episode called "Stupid Spoiled Whore Video Playset," in which the creators took aim at the public's obsession with people like Paris Hilton. She was excited to see the show … and then it aired.
"I'm the title character, but they also apply that epithet to Britney Spears, Christina Aguilera, Tara Reid, and all the little girls who were fans, which upset me more than anything ugly they could say about me," she said, taking major issue with her dog Tinkerbell committing suicide to get away from her on the cartoon.
At the time, she simply said she hadn't watched it, coming from a place "prior to #MeToo" where women were "taught to be cool, rise above and accept stuff like that."
"What's really f—ed up is that I did accept it. I kept quiet about it. For decades," she wrote. "I debated even bringing it up here, because ick and because I hate hate hate conflict. They're obviously better at bashing me than I could ever be at bashing them."
She also criticized the show for an episode in which Cartman says he'd like to watch Selena Gomez get beat up — saying Gomez is "one of the sweetest people you'll ever meet in your life."
"I love South Park. I'm not saying South Park is a terrible show or that they should be canceled," she added, before saying she hopes creators Trey Parker and Matt Stone "will consult their better angels about the need to keep streaming 'Stupid Spoiled Whore Video Playset.' And the Selena Gomez ep. Or the thing about Britney Spears and Miley Cyrus being murdered while people take pictures of …"
After calling out "South Park" she also turned the finger back at herself, pointing out some of the biggest regrets of her own life.
First, she joked about wearing "horrific Von Dutch caps," before acknowledging how she once dressed as "Sexy Pocahontas" for Halloween and was seen on video singing "a totally inappropriate version of Snoop Dogg's 'Gin and Juice,' N-words and all.
"When I was put on the spot in an interview, I pretended I voted for Donald Trump because he was an old family friend and owned the first modeling agency I signed with — and when I left to go to another agency, he was furious and intimidated the shit out of me on the phone," she added. "The truth is even worse: I didn't vote at all. Am I standing by these choices? Would I make the same choices again, knowing what I know now? Of course not! None of that reflects the person I am now."
She also said it was important to apologize, "in private where it counts" and "in public if it helps."
"Paris: The Memoir" is available now.
#Wrote #Famous #Friends #Painful



Source link