Celebrities
Gwyneth Paltrow Reveals Weirdest Wellness Practice She Does Involving Rectum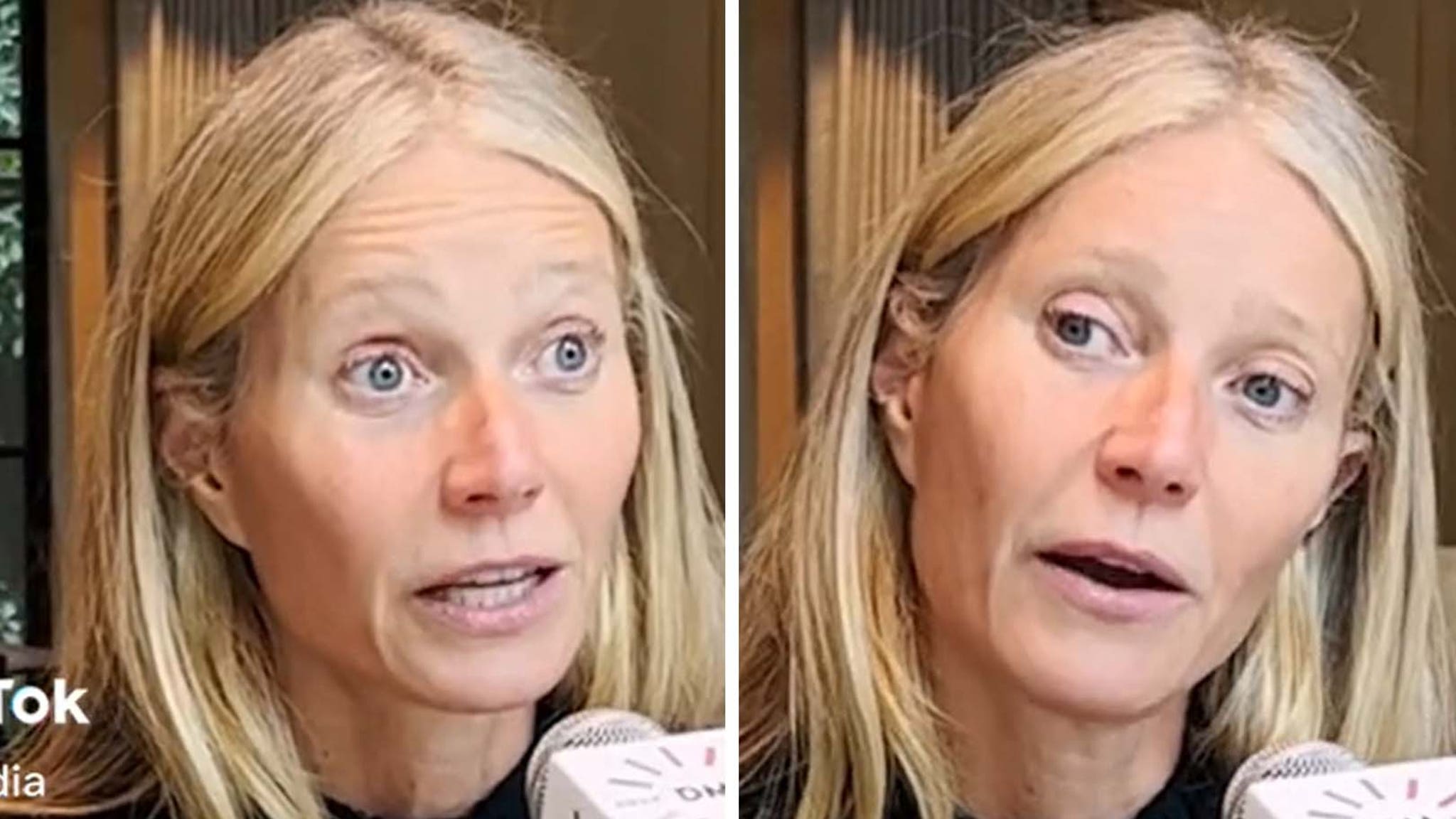 The goop founder called the procedure which involves a catheter inserted into the colon to deliver a powerful gas, "pretty weird" but "very helpful."
Gwyneth Paltrow says one of her cherished wellness practices involves the rectum.
During an appearance on Dear Media's "The Art of Being Well" podcast, the 50-year-old goop founder revealed the weirdest wellness thing she's ever done was rectal ozone therapy.
"I have used ozone therapy, rectally. Can I say that?" the "Iron Man" actress said. "It's pretty weird. It's pretty weird, yeah. But it's been very helpful."
The procedure involves a catheter inserted into the colon to deliver a powerful gas. Some proposed benefits of rectal ozone therapy include reduced pain/inflammation, increased energy, improved metabolism/circulation, stimulated immune system, detoxification, anti-aging, and fighting bacterial/viral infections.
However, the FDA published a statement in 2019 that stated there has been no conclusive evidence ozone is useful for supportive or preventative medical practices and labeled it as a toxic gas.
To be used for disinfectant or anti-viral properties, the FDA stated "[i]n order for ozone to be effective as a germicide, it must be present in a concentration far greater than that which can be safely tolerated by man and animals."
The actress also shared that her journey for better health and wellness has led her to sip on ketone drinks.
"It helps with cognition and brain fog and energy. I have it with green tea in the afternoon. It tastes pretty, pretty bad," Gwyneth admitted before adding. "I believe that they are coming out with an improved flavor or an improved version, which is very exciting."
In addition to her treatments, the "Seven" star revealed her daily exercise routine which involves transcendental meditation, Pilates, the Tracy Anderson workout and 30 minute infrared sauna sessions.
Paltrow has long been known for her adoption of various wellness tactics that have included yoni eggs and vaginal steamings, but looking back, she explained that her interest began when her father was diagnosed with cancer.
"I didn't think about [wellness] a lot until my father was diagnosed with cancer. I started realizing there had to be a connection through what we were eating and what we were being exposed to," she said of her findings. "And how that was being expressed through disease. And that's when I started researching whatever I could. Talking to people. Understanding the links between environmental toxins, cancer … what led to the creation of disease in our culture."
#Gwyneth #Paltrow #Reveals #Weirdest #Wellness #Practice #Involving #Rectum



Source link