Movies
How To Complete The Very Sleep Stitch Quest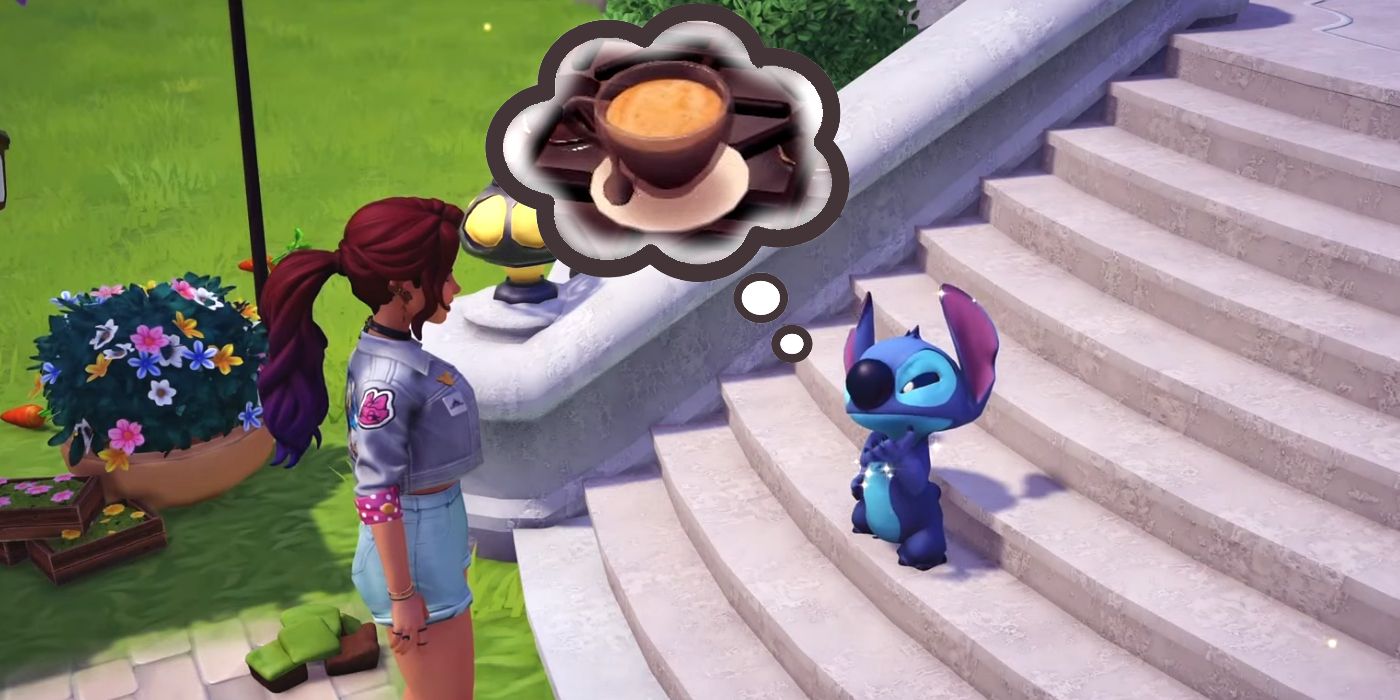 To complete the Very Sleep Stitch Friendship Quest in Dreamlight Valley, players must plant and harvest a Coffee Tree Sapling in the Glade of Trust.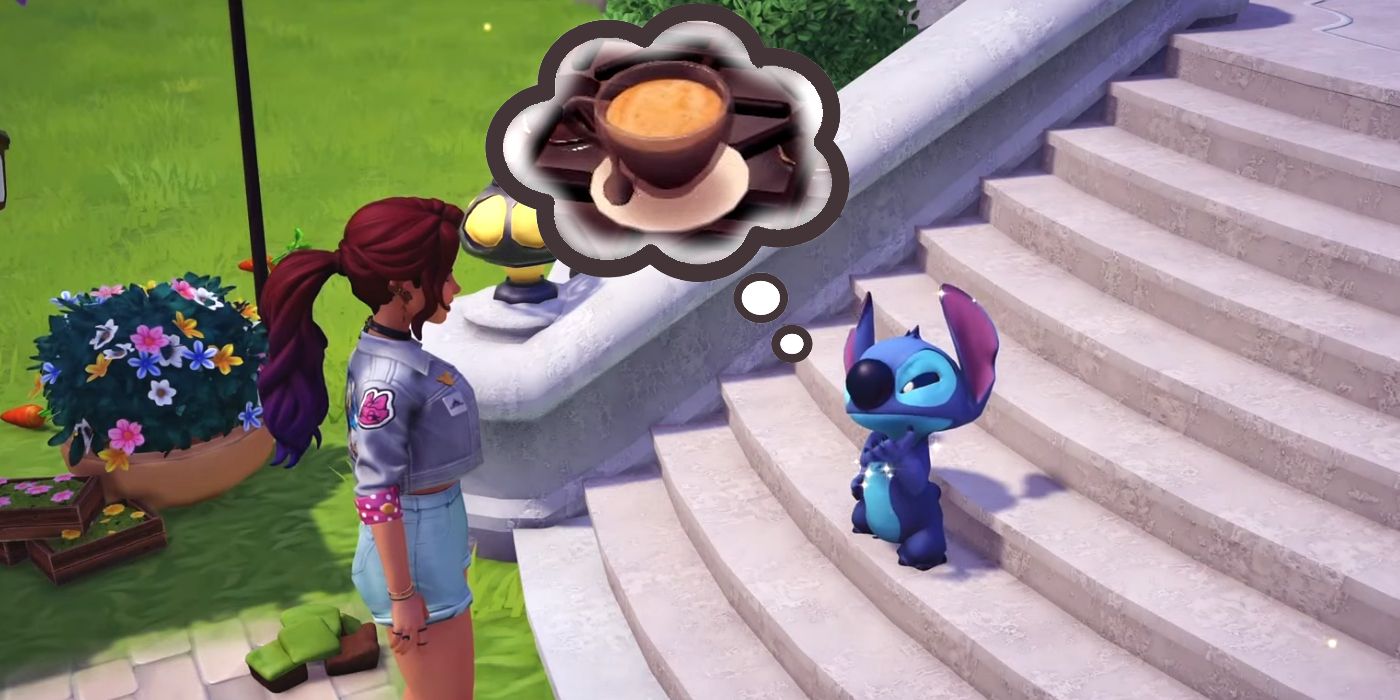 "Very Sleep Stitch" is Stitch's Level 4 Friendship Quest in Disney Dreamlight Valley that begins once players fulfill the "hidden requirement" of finding a Coffee Cup near Wall-E's Garden. However, fans will not find the cup sitting by itself but will discover the object sitting amidst the disarray of vegetables scattered about the garden area. The culprit for this destruction is none other than the mischievous alien, Stitch, and Wall-E is naturally not pleased with this development. Fortunately, players will realize that resolving the plight of "Very Sleep Stitch" is critical for many holiday activities, festive recipes, and Dreamlight Duties, as the quest unlocks an essential cooking ingredient — Coffee Beans.
Completing the "Very Sleep Stitch" Friendship Quest in Disney Dreamlight Valley involves players restoring the sapling of a Coffee Tree and using its beans to make Coffee for Stitch. First, players must speak with Stitch and Wall-E after discovering the mysterious Coffee Cup to get started. Eventually, Dreamers will receive a Dried-Out Coffee Sapling from Stitch. The next step is working with Wall-E to revitalize this sapling by gathering specific resources.
Related: How to Complete The Fragmented Past Quest in Disney Dreamlight Valley
Materials Needed For Completing Very Sleep Stitch in Dreamlight Valley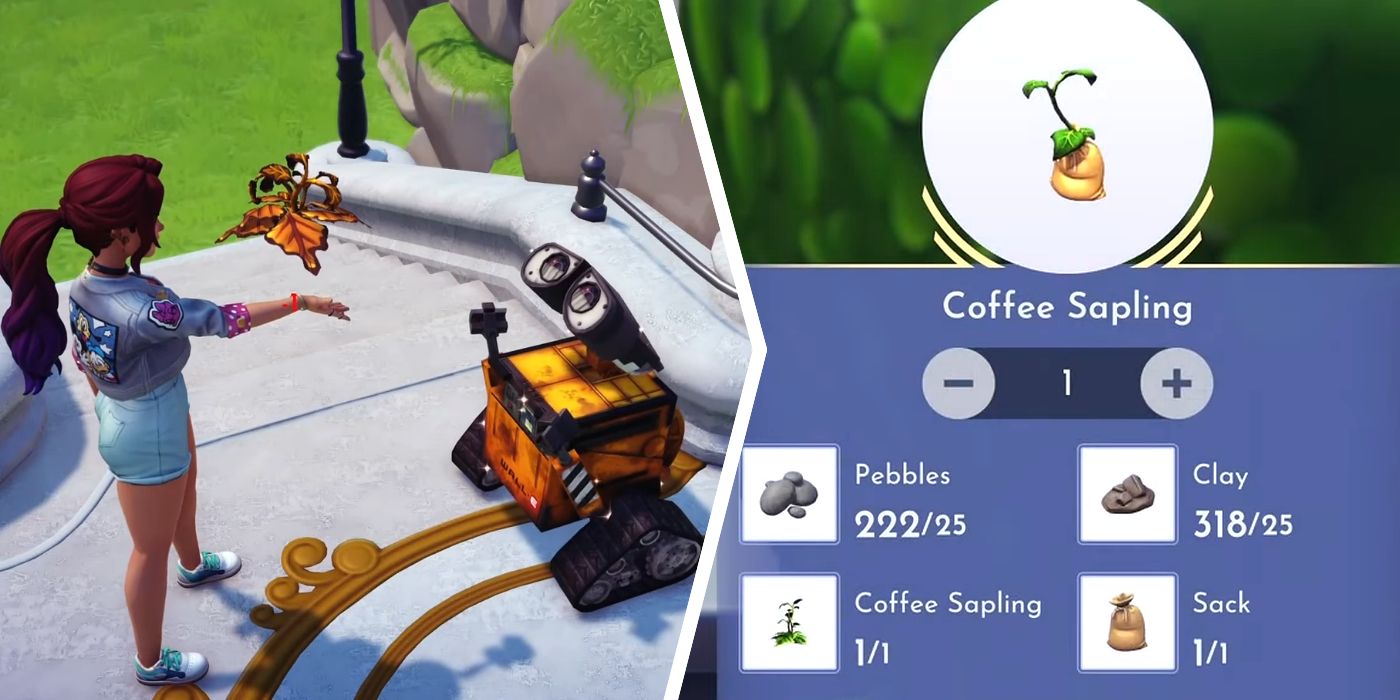 According to YouTube content creator Backseat Guides, Dreamlight Valley players can restore the Dried-Out Coffee Sapling in "Very Sleep Stitch" by using the following materials:
Materials

Obtainment Process

Coffee Sapling ×1

Pebbles ×25

Can be collected by using the Royal Shovel on dirt in Dazzle Beach, Forest of Valor, Sunlit Plateau, or Forgotten Lands

Clay ×25

Sack ×1

Crafted item using:

Fiber ×15 – made from Seaweed, a resource acquired from the shores of Dazzle Beach or fishing at non-node water at the ocean
Soil ×5 – gathered from digging with the Royal Shovel anywhere
After gathering the materials listed above, players must then craft the Coffee Sapling before planting it in the Glade of Trust. The next step of the "Very Sleep Stitch" quest in Dreamlight Valley is waiting for the sapling to mature into a bean-bearing tree. The growing process will take around 40 minutes, during which players must frequently water the sapling. After the plant has matured, fans must harvest the Coffee Beans and speak with Remy to make a cup of Coffee. Giving Stitch the Coffee will complete the Friendship Quest and permanently unlock Coffee Beans in Disney Dreamlight Valley.
More: How To Find Night Shards In Disney Dreamlight Valley
Source: YouTube/Backseat Guides
Disney Dreamlight Valley

Platform:

PC, Steam, Microsoft Windows, Nintendo Switch, Xbox One, Xbox Series X/S, PlayStation 5, PlayStation 4, iOS

Original Release Date:

2022-09-06

Developer:

Gameloft

Publisher:

Gameloft

Genre:

Life Simulation, Adventure

ESRB:

E

Summary:

In Disney Dreamlight Valley, players will create their own Disney avatar as they interact with some of the most iconic characters in Disney and Pixar history. The story surrounds the dream castle and the realm it resides in, which is a place where several characters, hero and villain alike, have lived together in harmony. However, an evil force known as the Forgetting consumes the kingdom. It's up to the player to solve puzzles, reunite characters, and embark on feature-rich character storylines to save the Dream realm. Players can build their own Disney neighborhood – plant gardens, go fishing, build residences – or go on adventures in dark caverns, sail the seas, or navigate spooky forests. The choice belongs to the player as they traverse the various Disney worlds in this cozy game that takes notes from mainstays like Animal Crossing and Stardew Valley. Disney Dreamlight Valley was fully released on September 6 2022.
#Complete #Sleep #Stitch #Quest



Source link