Movies
M3GAN's James Wan Reveals Movie That Sparked His Killer Doll Obsession
M3GAN producer James Wan reveals the horror movie that inspired his obsession with killer dolls, which have popped up in many of his horror films.
M3GAN producer and co-writer James Wan explains where his obsession with killer dolls comes from. Wan is an American director best known for his work in the horror genre, behind works like Saw, The Conjuring, and Insidious. However, he has also notably directed Furious 7 and directed and co-wrote the Aquaman films. His most recent project is the horror film M3GAN which is set to premiere on January 6 and has already been receiving positive early reviews from critics. The film follows M3GAN (Amie Donald and Jenna Davis), a lifelike AI doll created by roboticist Gemma (Allison Williams) that is meant to be a child's best companion. However, the doll gains self-awareness and murderous intentions.
In an interview with Yahoo! Entertainment, Wan revealed how his love for killer dolls like M3GAN was first sparked. He explained that he believes the source of his obsession is the Poltergeist, which he watched at a very young age. Poltergeist is a horror film written by Steven Spielberg that first premiered in 1982. Wan didn't reveal how old he was when he watched the film, but he would've been just five years old when it came out. In the film, there is a haunted Clown Doll that terrorized the Freeling family and seemingly had a profound impact on a young Wan. Check out his statement below:
I would just jot it down to watching Poltergeist at a very young age. That was definitely a very influential film for me, and I saw it at a very young impressionable age, and it made a huge impression on me, and that creepy clown doll definitely scarred me for life. But I also like to say that I'm a big collector of these kinds of things. I love my collectibles, my action figures, and so naturally, the idea of making movies based on one of these things coming to life is exciting for me. It's thrilling, and, of course, in the horror genre, it means I can have a lot of fun with a story like that.
Related: The Batman's Riddler Is Saw From Jigsaw (& 1 Scene Proves It)
The History of Killer Dolls In James Wan's Films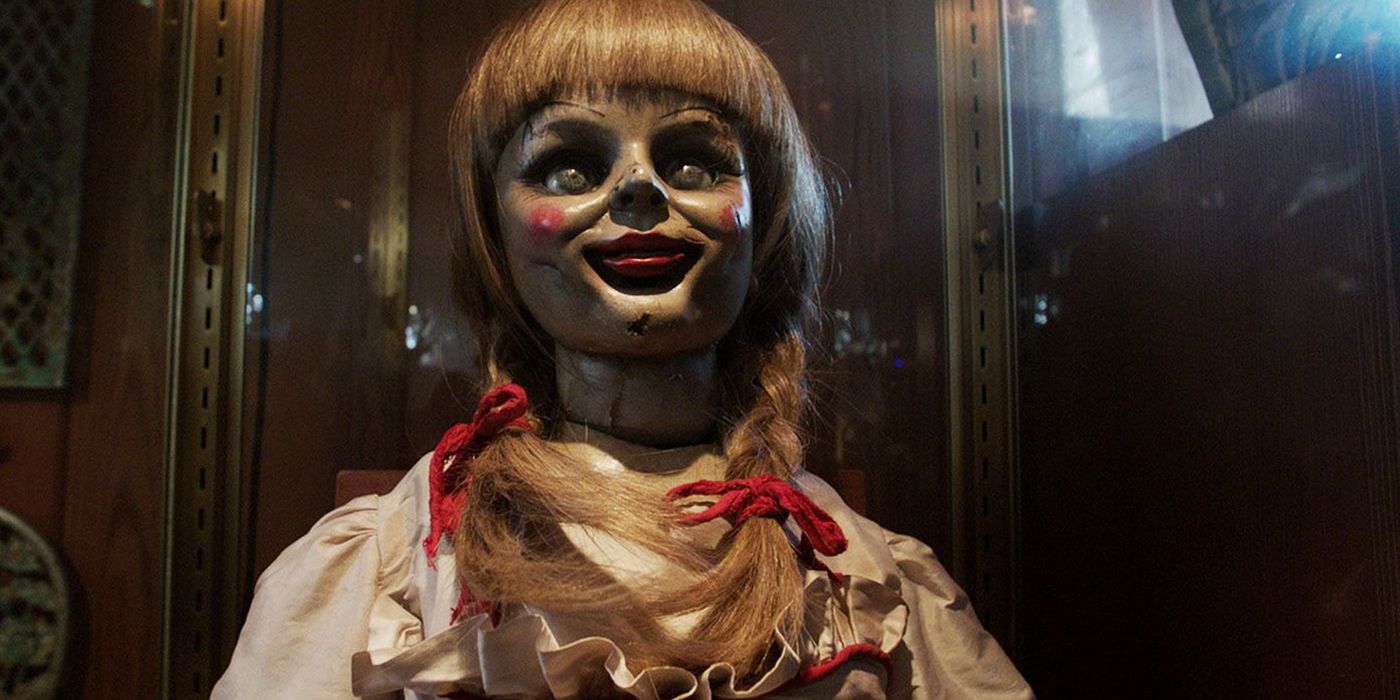 Killer dolls have become a staple of Wan's horror style. They have popped up in his films time and time again, beginning in 2004 with his official debut feature film, Saw. In the film, the sadistic Jigsaw Killer (Tobin Bell) uses a mechanical ventriloquist puppet named Billy to torture his victims. The doll had an eerie clown-like appearance and could move on its own due to its configurations. It automatically became associated with terror because it would usually announce the rules of Jigsaw's twisted games and rules. Billy also returned in Wan's Saw III.
The next Wan work to feature a killer doll was Dead Silence. The 2007 horror film is wholly centered around haunted ventriloquist dolls that are the medium through which the spirit of disgraced ventriloquist Mary Shaw (Judith Roberts) operates and seeks vengeance. However, one of the most popular killer dolls featured in Wan's work is Annabelle. Annabelle is a possessed doll that appeared in Wan's The Conjuring universe. The doll was first introduced in the 2013 film, The Conjuring, and had minor roles in its sequels. However, it later received its own film series including Wan's Annabelle Comes Home.
Annabelle is based on a real-life Raggedy Doll believed to be haunted. To avoid copyright issues, Wan changed its appearance a bit, making it a disfigured porcelain doll with a foreboding presence. Wan's films have raised the popularity of the Annabelle doll, making her a pop culture icon. Her fame as a haunted doll is on par with that of Chucky. However, with Wan now releasing a new film with a modernized killer doll that will capitalize on the misgivings around advancements in artificial intelligence, Annabelle may meet its rival in M3GAN. Wan has boasted an extensive history of terrorizing audiences with creepy dolls and M3GAN will carry on that legacy while also adding a technological factor into the mix.
Next: Every Upcoming & Rumored Conjuring Movie (What's Next For The Conjurverse?)
Source: Yahoo! Entertainment
#M3GANs #James #Wan #Reveals #Movie #Sparked #Killer #Doll #Obsession



Source link