Movies
Mike Myers Had To Fight To Get "Bohemian Rhapsody" Into WAYNE'S WORLD — GeekTyrant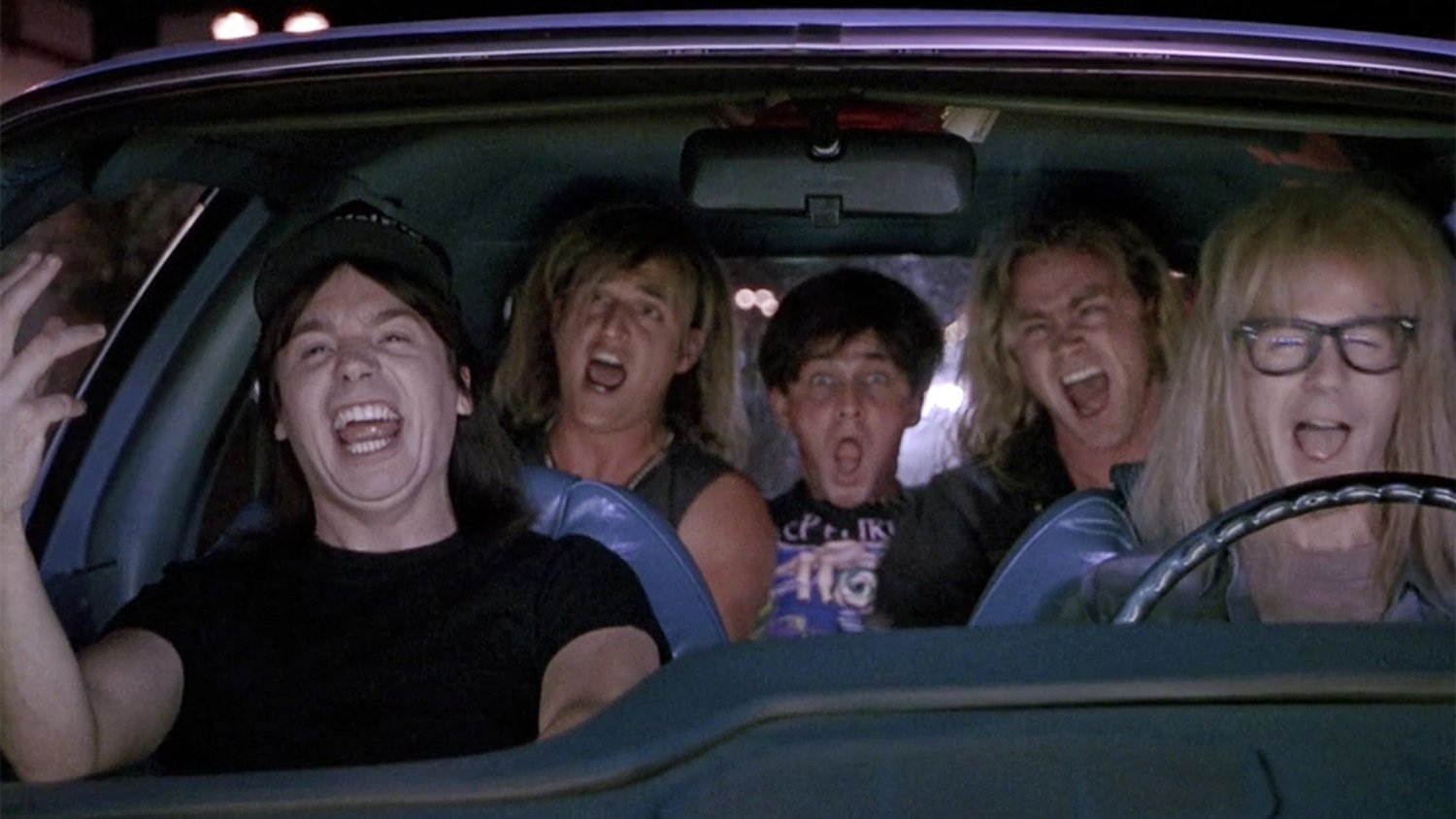 The Bohemian Rhapsody scene in Wayne's World is easily one of the greatest, most fun, and most memorable scenes in movie history. People still enjoy reenacting that scene for fun today all these years later! The thing that makes that scene so special, what makes it pop, is the song they used, Queen's "Bohemian Rhapsody."
Well, it turns out that Mike Myers had to fight to get that song into the movie! There was another song that the studio and the producers wanted to use in the film, and it was a Guns N' Roses song. But, Myers believed that music just didn't have the right comic value for the scene he envisioned. 
In a previously released Vanity Fair video, Myers offered some behind-the-scenes insight on all of this, saying: 
"But what I remember most about this was fighting very, very hard for it to be 'Bohemian Rhapsody,' and they didn't want to do it. They wanted to do Guns N' Roses, which I love Guns N' Roses, but I didn't have anything funny for it. And then Lorne [Michaels – 'Saturday Night Live' creator and producer] was like, 'You really want it?' I went, 'Yeah.' So Lorne fought for it on my behalf. Lorne Michaels, and Dana and I talked about five days ago, about [how] our neck's still hurt from 'ba ba ba bom bom bom bom.'"
It's hard to imagine that epic head-banging scene in the Mirthmobile with any other song. That song was just so perfect and it fit the personality of the characters perfectly. Luckily Meyers and Lorne Michaels won that battle! That song needed to be in that scene!
During an older interview with Guitar World, Queen guitarist Brian May talked about when he learned about the scene and how lead singer Freddie Mercury got to watch it before he passed away of bronchial pneumonia resulting from AIDS.
May said in the interview that Myers called him "out of the blue" and asked for permission to use the song, and showed him the segment. May says he also showed Mercury the segment and recalled: "He was … confined to his bed, but I took it round and played it to him, and he loved it." 
It's pretty cool to learn that Mercury got to watch this amazingly fun scene before he died. I didn't realize that he actually got to see it! 
#Mike #Myers #Fight #Bohemian #Rhapsody #WAYNES #WORLD #GeekTyrant



Source link