Crime
Mom, Grandfather Put Living Newborn Boy in Garbage Bag, Dumped Body in a Ditch: Cops – Crime Online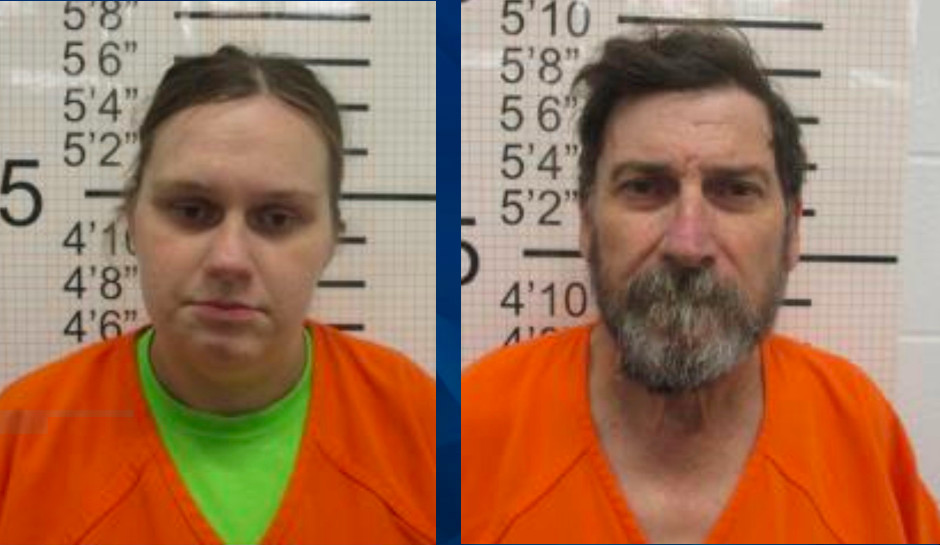 An Iowa grandfather and mother have been charged with murder in the death of her newborn boy, whose body was found in a plastic bag in a ditch outside the city of Norwalk.
According to court documents, Megan Staude, 25, reportedly confessed on Monday that she gave birth on February 24, put the infant in a box, and provided no care, the Des Moines Register reports.
She and her father, 64-year-old Rodney Staude, told police that after two days with the boy crying off and on, they put the baby boy in a trash bag while he was still alive. He stopped breathing after a few minutes, they said, and they disposed of the child in the ditch where the body was found, KCCI reported.
"It's just a tragic set of circumstances on a number of levels," Norwalk Police Chief Greg Staples told the Register. "That baby didn't have the choice to decide his own fate and now there's people in jail because of it."
According to the court documents, the Staudes originally lied to police about what had happened. Officials looked into the case after Megan Staude's co-workers reported concern about her newborn baby. Initially, she told investigators that the baby boy had died on the way to the hospital and that she buried him in a cemetery in Cumming. But when police searched the cemetery, they "did not notice any disturbed ground or signs of a fresh burial," the complaint says.
Staude's father originally told investigators he knew nothing about the baby's death, but the next day told the same story about the baby dying on the way to the hospital. In his version, however, he put the dead baby in a bag and disposed of it "in a ditch south of Norwalk." Rodney Staude led police to the location, and a cadaver dog quickly found the baby's body.
When officers executed a search warrant at the Staude home, the complaint says, they found evidence of a birth. Additionally, a witness gave investigators a text conversation with Megan Staude.
"Was the baby alive when you left him"? the witness asked. "A little," Staude answered.
Investigators are awaiting the results of an autopsy.
Megan Staude and her father were booked into the Warren County Jail on $1 million bond each, according to WHO. A preliminary hearing is scheduled for March 24.
Iowa has a Safe Haven law that allows a parent or someone with the parent's authorization to call 911 and hand over a baby 90 days or younger to a first responder. The baby then goes into state custody for placement with foster or adoptive families.
For the latest true crime and justice news, subscribe to the 'Crime Stories with Nancy Grace' podcast.
[Featured image: Megan Staude, left, and Rodney Staude/Warren County Jail]

#Mom #Grandfather #Put #Living #Newborn #Boy #Garbage #Bag #Dumped #Body #Ditch #Cops #Crime #Online



Source link