Movies
'Shazam 2:' Meagan Good & Adam Brody Tease Easter Eggs & Mystical Monsters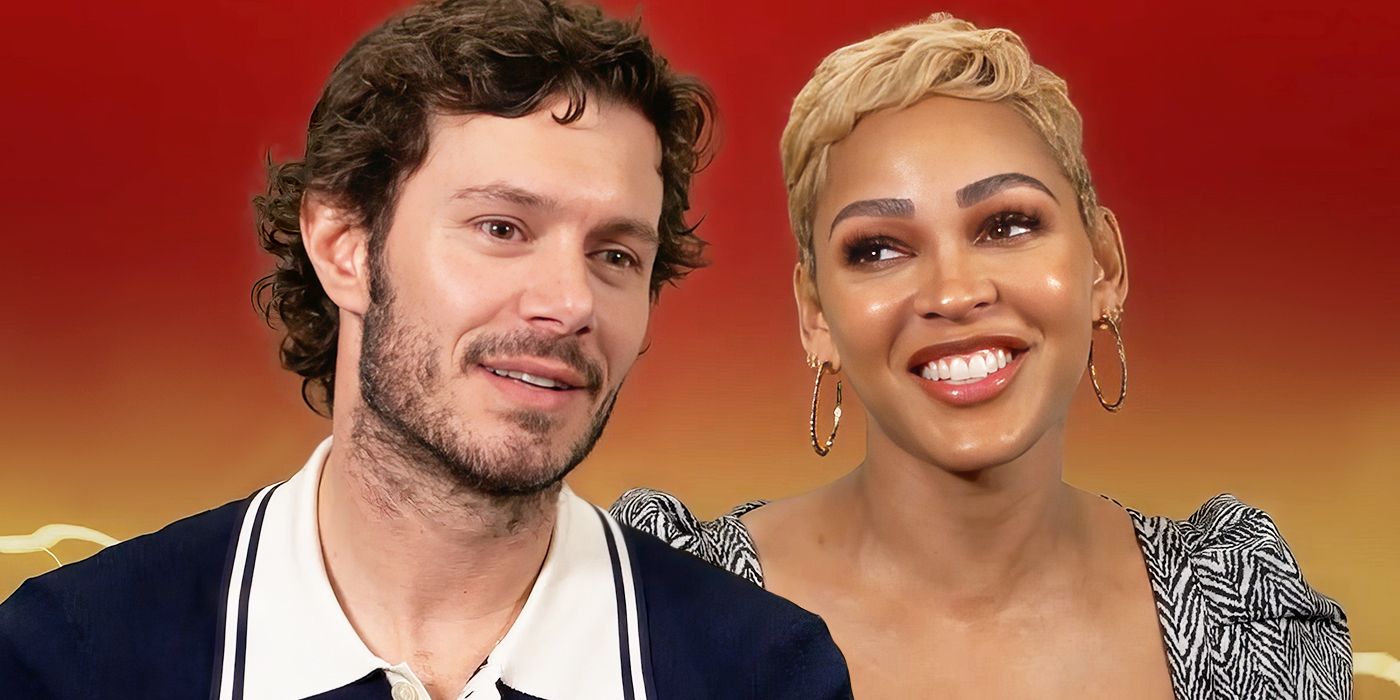 While promoting the upcoming DCEU sequel, Shazam! Fury of the Gods, co-stars Adam Brody (Ready or Not) and Meagan Good (Think Like a Man) spoke with Collider's Steve Weintraub about the movie, hitting theaters on March 17. Though they were both featured briefly in the first film, Brody and Good's roles as Superhero Freddy Freeman and Superhero Darla Dudley will play a more prominent part in the action-packed sequel that pits Zachary Levi's Shazam and the foster siblings against the Daughters of Atlas.
Since having mysterious powers bestowed upon them, Billy Batson and his family have been struggling to understand the weight of these new responsibilities. When the Daughters of Atlas, Hespera (Helen Mirren), Kalypso (Lucy Liu), and Anthea (Rachel Zegler), come for the magic stolen from their father, the fate of the world rests on their shoulders. Fury of the Gods also sees the return of Asher Angel and Jack Dylan Grazer as young Billy and Freddy, Ross Butler, Grace Caroline Currey, and D.J. Cotrona.
During their interview, Brody and Good discuss what they would do if they could wear one of the Shazamily suits off-set, from safaris in Africa to picking up their kid from school, and discuss how director David F. Sandberg's unique style of blending genres creates the perfect horror comedy tone. The pair also tease the Easter eggs, mystical monsters, and "satisfying" surprises hidden throughout the movie, and share what the vibe was like on set with Levi's playlist blasting between takes. For all of this and more, check out the interview in the player above, or you can read the full conversation below.
COLLIDER: Your speed dating continues with me, and I want to start with congratulations on the sequel. I sincerely hope it's a huge hit. I don't want to spoil anything about the movie, but if you were able to actually leave set wearing your costumes, where is the place you would really like to go, and why?
ADAM BRODY: Oh boy–
MEAGAN GOOD: Beltline. Well, do we have to be in Atlanta, or could it be anywhere?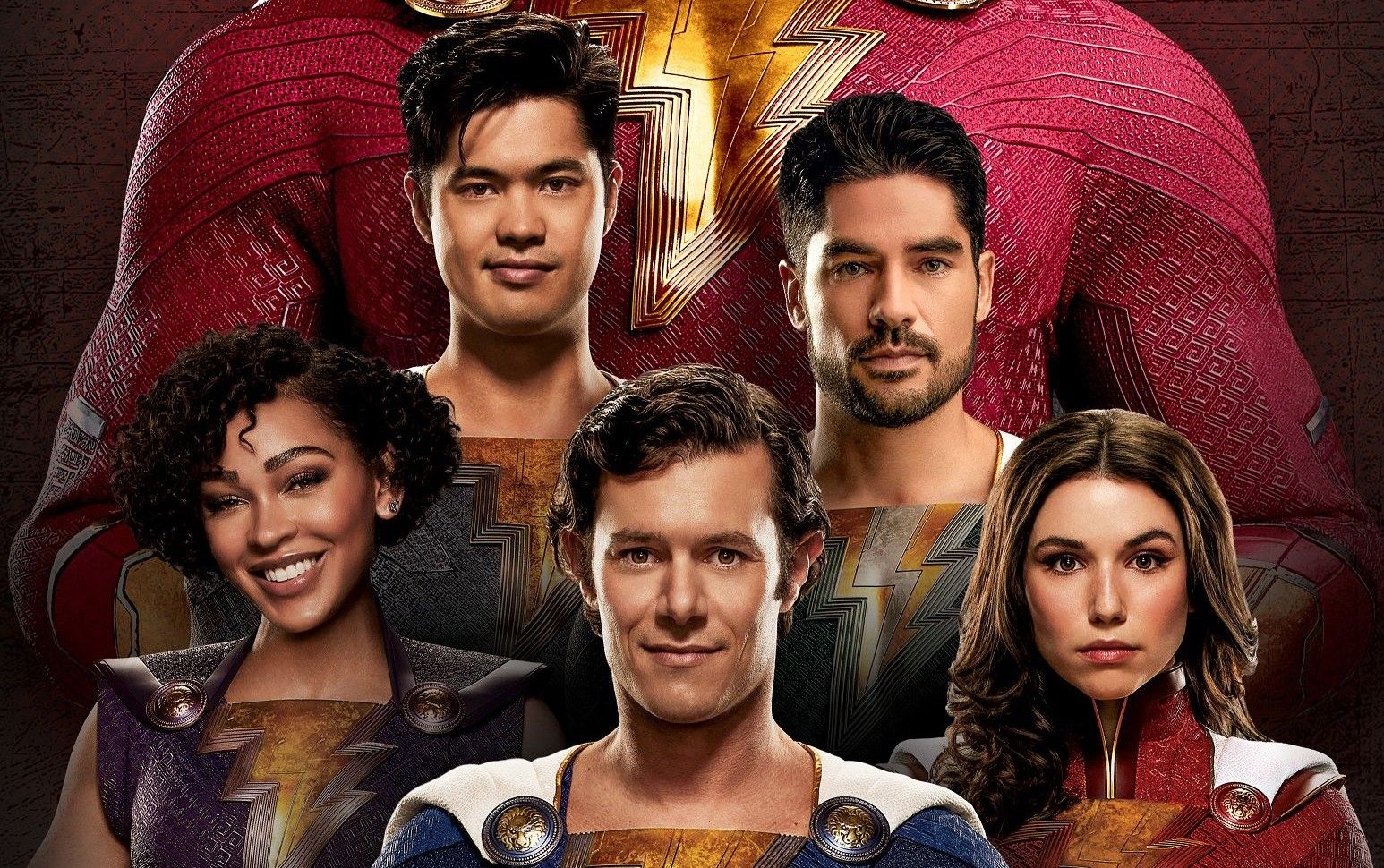 Oh, you can go anywhere with the costume.
BRODY: I'll go to the Children's Hospital. I'll do the thing.
GOOD: I love that!
BRODY: I'm not opposed to that.
GOOD: I love that, I'll go with him.
Yeah, Zach said that, as well, and honestly, you guys should totally do that. But some of your other castmates mentioned Hollywood Boulevard, which also would be amazing.
BRODY: Just to make, like, 100 bucks?
Just to walk around and pretend, but see how long it takes, you know?
GOOD: We could buy lunch that way.
BRODY: Yeah, get some lunch money. Um, I would… Oh boy, where else could you go that would be fun?
GOOD: Go to Africa and go on a safari. [laughs]
BRODY: No, that doesn't seem… The animals aren't gonna care, you're going to be hot.
GOOD: I don't know, the animals might care. They might care–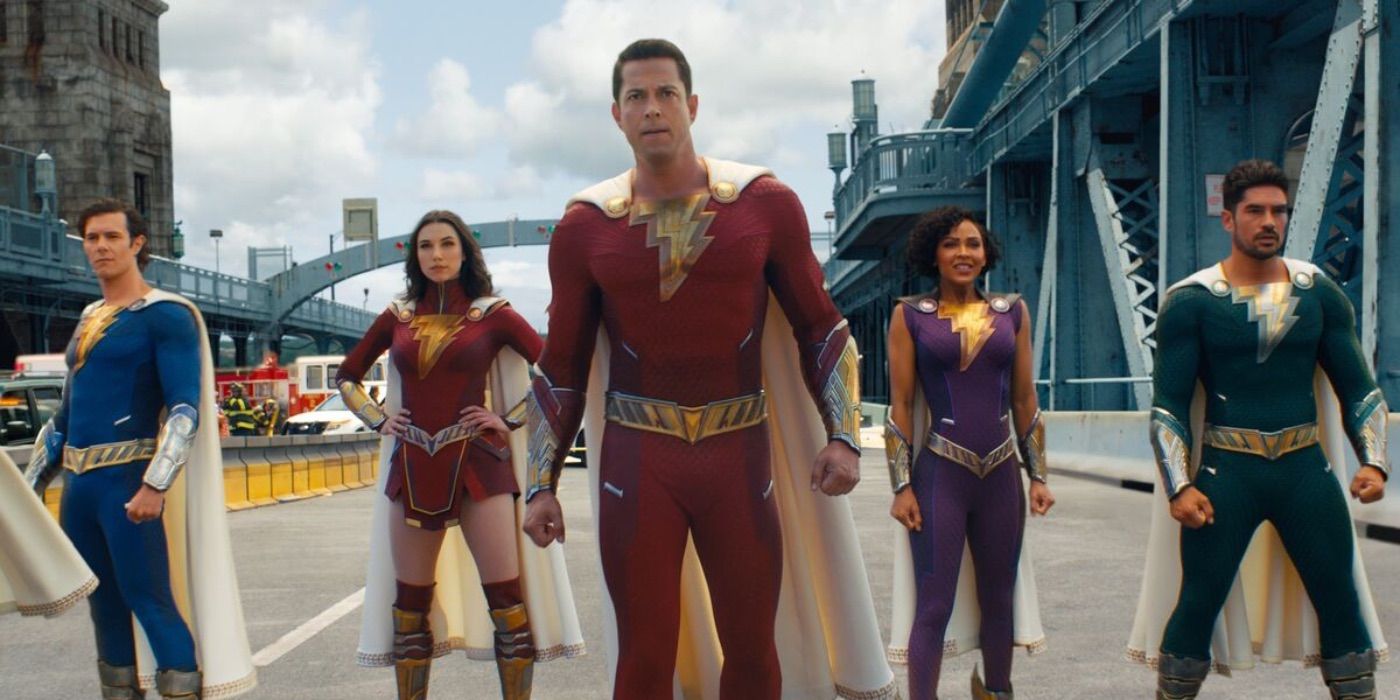 As they eat you.
GOOD: Exactly. This bright shiny object.
BRODY: Where else? I'll drop my daughter off at school.
GOOD: That's awesome.
BRODY: It'd be equal parts embarrassing for both of us.
GOOD: No, I think she'd actually love that.
BRODY: Or pick them up, even better. Pick them up.
Right. Every aspect of that would be amazing. One of the things that I think (director) David [F. Sandberg] does so well with these movies is that he balances this humor and fun with pretty dark stuff, and horror elements come through. Can you sort of talk about that aspect?
GOOD: When I first saw the first one, I was literally like, "Can we do this? This is like a children's film, right?" I was like, "Wait…" But it was so awesome because horror is my favorite genre. So, I think the way that he does it is so brilliant and so smart, and I think it's something that's just so unique and specific to him and his sensibility. And I think it makes the film… You know, automatically when you see an animated film, it's like a lot of adults are like, "No," but then when you see a certain type of humor that only we get, you suddenly know this film is for everybody. And so, I think that Shazam! has that, where this film feels like it's literally for everybody.
BRODY: I think you can tell he loves it – horror – you can tell he's from there and has a real talent and affinity for it, and so lean into it, you know? I loved it, and the first one had a couple of shocking horror elements. I didn't think it was over the top, or I didn't think it was too… You know, in some ways it's more wholesome to me than like PG-13 gunplay, you know? I'd rather have a monster bite off someone's head. No one's going to emulate it.
GOOD: I might.
BRODY: [Laughs] So yeah, I love it. I love it. The more David horror, the better, as far as I'm concerned.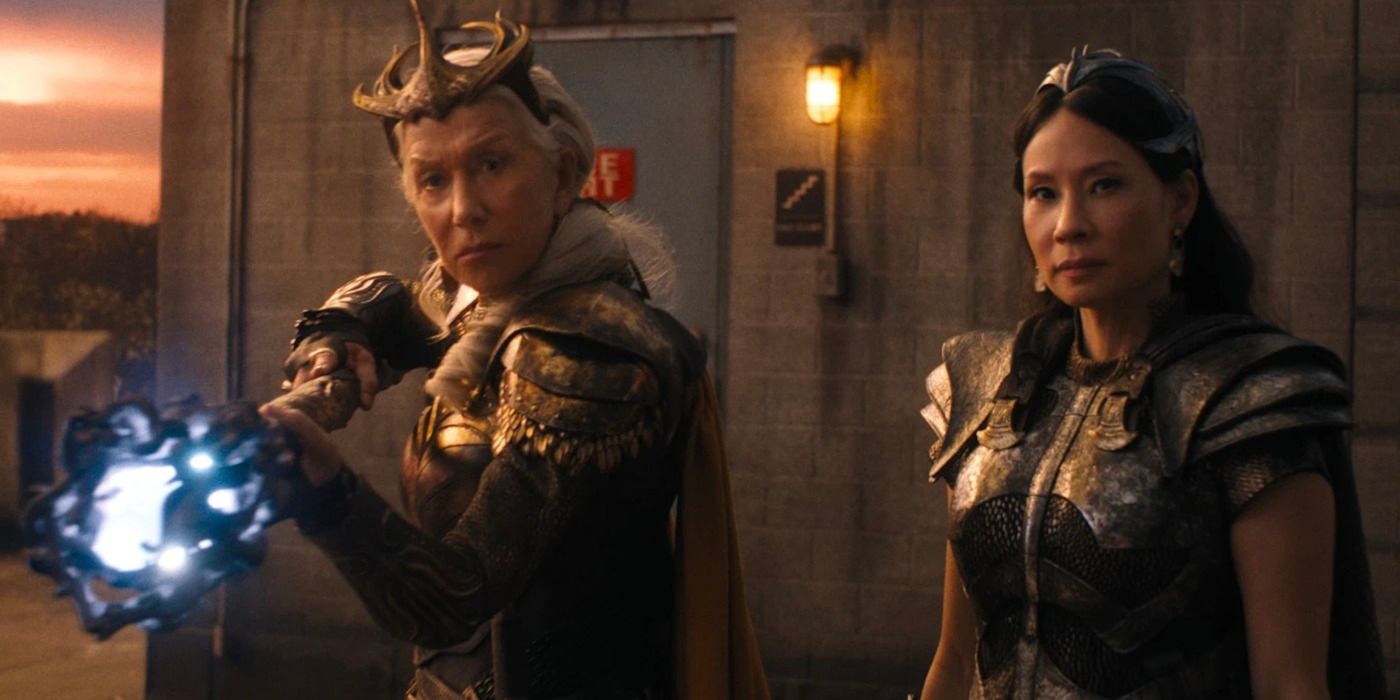 For both of you, what was your reaction when you actually saw the scripts or were told how much bigger the roles were going to be because you guys are big parts of the sequel?
GOOD: There was one mystical monster, I was like, "What? This is amazing!" It was a very Darla moment. I was so excited. But yeah, I mean, just reading the script, and I'm like, "Okay, wow, this is about to be so much bigger." And then seeing it on set and then watching it in the screening and stuff, it's just, it's much more epic. And, now, you know, it's not just saving people, it's like saving the world, and so yeah, it's pretty badass.
BRODY: Yeah, I really liked the script a lot. I thought all the Easter eggs were very well done and it had a lot of nice – satisfying, I would say – surprises. As well as, I thought, emotionally, too, reading it. I thought it worked, it hit pretty well.
GOOD: I cried.
BRODY: Yeah, yeah.
I know that Zach likes to play music on set. I asked everybody about this, do you enjoy that part? Some people like silence before a take, and like quiet, but what was it like working with someone who's blasting music, and can you share a little bit of what it's like on set?
BRODY: I love it.
GOOD: I loved it too. I mean, this is that kind of film, you know? As Adam's been saying, it's like, you put on the costumes and you instantly feel silly and free, and like your inner child is coming out. Then you've got Zach playing this music, and we're all in there, and we're just dancing and doing all kinds of different stuff in our suits. It was pretty amazing.
BRODY: And there's a lot of downtime, there's a lot of costume stuff, adjustments. So it's not like… You've got a lot of time to kill in a suit, and it's hard to take your book with you, you know? So it's great to keep the vibe going and the energy up. We just did a photo shoot upstairs to start this off, and he brought his speaker and was playing, and I was happy for it.
Shazam! Fury of the Gods hits theaters March 17. For more on those mystical monsters, check out our interview with Lucy Liu and Rachel Zegler below.
#Shazam #Meagan #Good #Adam #Brody #Tease #Easter #Eggs #Mystical #Monsters



Source link