Crime
The Best Scifi and Speculative Mysteries of 2022 ‹ CrimeReads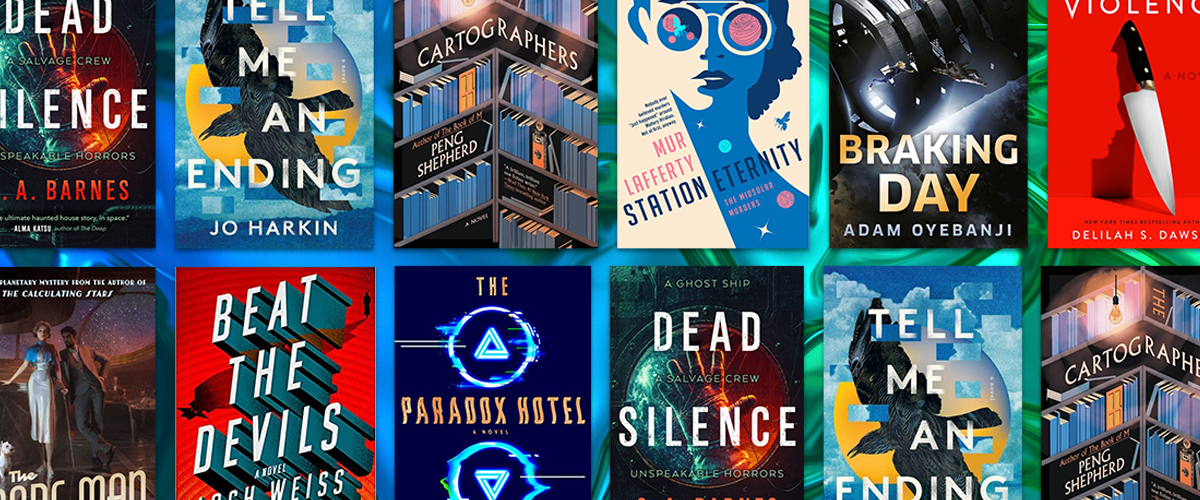 I know, we've run a lot of lists this December. But when there are so many great subgenres, why not highlight them all? Onwards to one of my favorite kinds of mystery and thriller: the speculative kind. Noir and science fiction have long gone hand in hand, and recently alternative histories have made their own particular mark in the crime world. Below, you'll find some of the best crossovers to come out in 2022.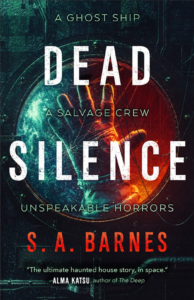 S.A. Barnes, Dead Silence
(Tor Nightfire)
S. A. Barnes has crafted a masterful horror thriller in space with Dead Silence. A small communications team at the edge of colonized space following a distress signal stumbles upon the wreck of the most luxurious space vessel in history, missing for decades. The team decides to claim their right to salvage the abandoned ship, but when they go on board, they're not as alone as they think…An absolutely terrifying space horror.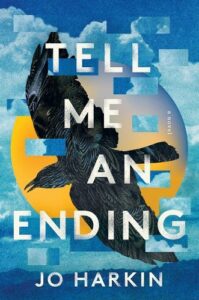 Jo Harkin, Tell Me An Ending
(Scribner)
In this speculative thriller, a revolutionary technique has allowed those who wish to erase any memories they choose. Some want to know what they've had removed from their brain, while others prefer to remain in the dark about any memory loss at all. But some of those who elected not to know are now having flashes of their erased memories, and they're confused, angry, and ready to sue. What will a powerful medical corporation do to keep the memory business running? And what if some of the patients didn't elect to have any memories removed at all? I love big question thrillers, and this one is just as thought-provoking as it is suspenseful.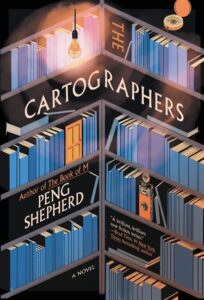 Peng Shepherd, The Cartographers
(William Morrow)
If you enjoyed John Green's Paper Towns, but always wanted to read a book about ghost maps written for adults and that actually made sense, then The Cartographers is the book for you! Nell Young, once a rising star in the world of cartography, is working a dead-end job making fake old maps when the sudden death of her famed archivist father sends her on the adventure of a lifetime. Secret societies, vanishing buildings, and a rekindled romance soon follow, for what is sure to be one of the cleverest mysteries of the year.
Article continues after advertisement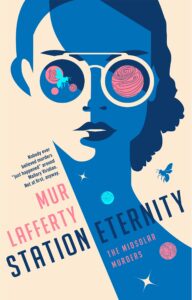 Mur Lafferty, Station Eternity
(Ace)
This book is so much fun. What if Jessica Fletcher's tendency to have people die around her had led to instructions to self-isolate for the benefit of society? And what if that isolation had taken place on a space station rather like Babylon Five? In Station Eternity, a young woman who has solved a suspicious number of murder mysteries flees police attention on Earth and heads to a space station with few other humans on board. Of course, someone on board the space station would have the temerity to be murdered, and once again, all signs point to Lafferty's protagonist unless she can solve the crime herself.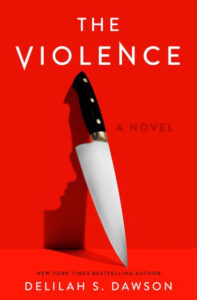 ​​Delilah S. Dawson, The Violence
(Ballantine)
The Violence continues a trend in dystopian thrillers concerned with gendered violence, including Vox and The Power. In The Violence, a new pandemic arrives—this one with the power to infect its hosts into committing unstoppable acts of savagery against all those nearby. It isn't long, however, before some begin to see their infection as their savior, for finally those with the Violence can fight back against those who are bigger and stronger than they are. Throw in a bat-shit professional wrestling plot arc, and this one is not to be missed.
Adam Oyebanji, Braking Day
(Daw)
This one's for the scifi fans! (Those who also want some mystery, that is.) Braking Day takes place on a vast generation ship in which colonists agree to live their whole lives, knowing that only their offspring will live to see their new planet. A young engineer is torn between his duty to family and his need to solve a mystery: a helmetless girl, floating in space, who only he can see, and who appears to be alive.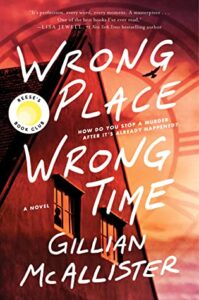 Gillian McAllister, Wrong Place, Wrong Time
(William Morrow)
In this high-concept thriller, a mother desperate for answers after her son commits murder is thrown into a time loop to discover the answer. Each time she wakes, it's one more day in the past, and there's one more chance to stop her son from a terrible crime. Inventive and thrilling!
Article continues after advertisement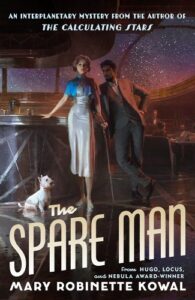 Mary Robinette Kowal, The Spare Man
(Tor Publishing)
The Thin Man, in space! What could be more delightful? A newlywed couple finds their honeymoon disrupted by murder and high-society shenanigans; the two, plus their small dog, must quickly solve the crime, or themselves be under suspicion.
Josh Weiss, Beat the Devils
(Grand Central Publishing)
In an alternative history version of America where McCarthy is president, the Korean War stretches on and on, anti-semitism and anti-Asian sentiment are at a peak, and Jewish LAPD officer Morris Baker is tracking a killer. Beat the Devils is both playful genre fiction and solemn commentary on rising xenophobia in our time.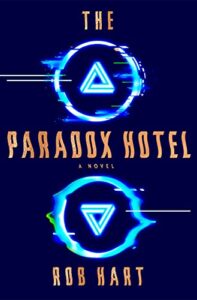 Rob Hart, The Paradox Hotel
(Ballantine)
Rob Hart blew my mind with his last book, The Warehouse (a perfect novel for understanding the behemoth that is Amazon), and his new book looks to be just as creatively realized. In the titular Paradox Hotel, time travelers check in to rest before their next flights to the past or present, dressed in lavish costumes from across history. When one of the hotel's wealthy clients is found murdered, and only the hotel's security manager can see the corpse, things start to get really weird. And with a blizzard surrounding the hotel and the timestream acting up, everyone's trapped with a murderer on the loose.
#Scifi #Speculative #Mysteries #CrimeReads



Source link