Movies
Where to Watch 'Cocaine Bear': Find Showtimes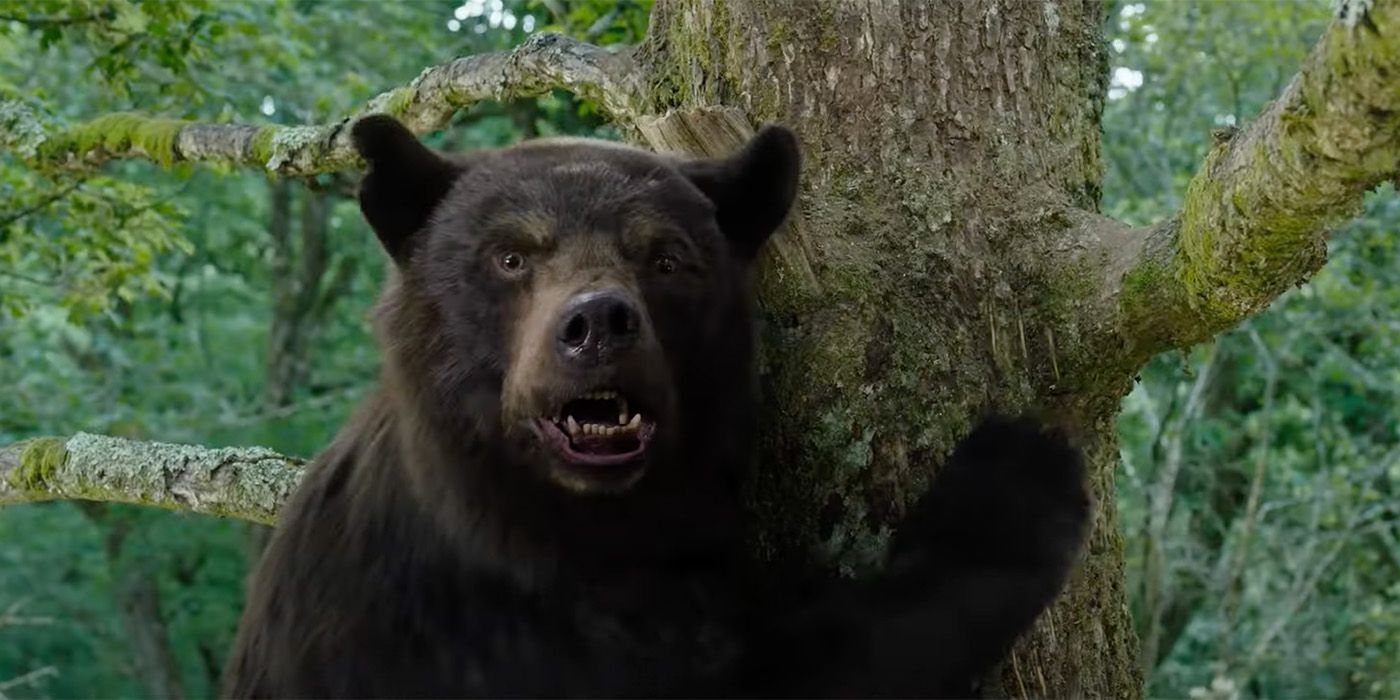 The film industry has no shortage of movies based on real-life events, all with varying accuracy to the events that are being adapted. From impeccably faithful biopics like the story of Dr. Martin Luther King Jr. seen in Selma (2014) to looser comedic outings like the recent parody Weird: The Al Yankovic Story, films based on true stories are easily the most common and sought-after premises by studios for potential projects, as they're typically far easier to procure the rights for than an established, popular IP. It feels like every other week, a new film based on real-life events hits either movie theaters or any of the many streaming services out there, but every once in a while, a film releases a trailer with the words "Based on a true story" in it that features a premise so bizarre and so absurd that it can't possibly be true.
Yet, a true story is exactly what inspired the recent film from filmmaker Elizabeth Banks, Cocaine Bear (2023), which tells the very real story of, you guessed it, a black bear under the influence of cocaine. Well, to be perfectly honest, the inciting incident and namesake of the film is seemingly the only true event to be seen, originating from an event where a wild Georgian bear helped itself to a large serving of smuggled cocaine when a plane crashed in the state in 1985. The horrific and bloody rampage that the bear embarks on for the film adaptation is fictional, but it's also one hell of an absurd time.
If you want to see this over-the-top, insane, and (kind of) true story, here is exactly how to watch Cocaine Bear.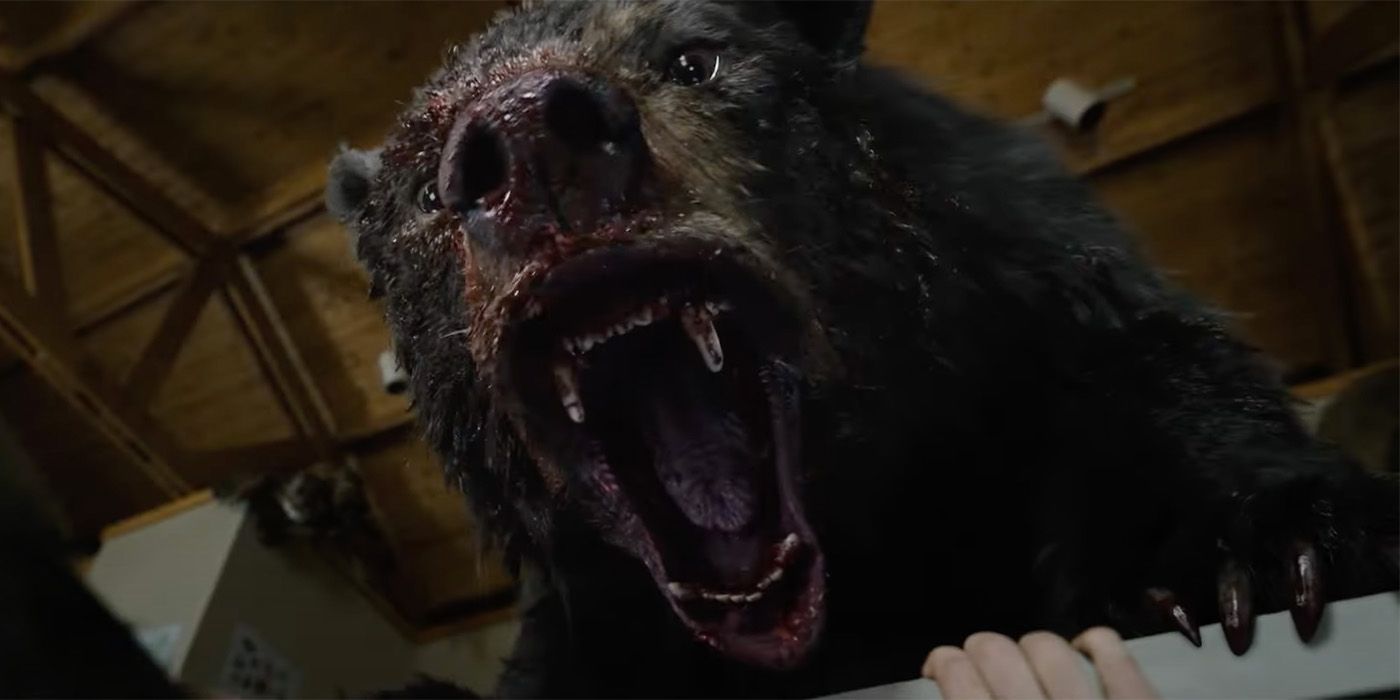 Related:New 'Cocaine Bear' Clip Sees an Ambulance Chase Gone Wron
Is Cocaine Bear Being Released on Streaming or in Theaters?
Audiences who wished to learn just exactly how one of nature's apex predators ingested at least a kilo of an illicit substance will have had to find a theater near them as that's the place where Cocaine Bear was exclusively available following its premieres in February. No announcements in regard to if and when Cocaine Bear will receive a streaming release have not yet been made, but as of March 14th, audiences everywhere can watch the film from the comfort of their own home. That's because Cocaine Bear is now available to both rent and buy on VOD, with the lowest prices as of today being $19.99 USD to rent and $24.99 USD to buy. You can use the link below to rent the film on Amazon.
Rent on Amazon
Though currently, the only way to see Cocaine Bear is to catch it at the tail end of its theatrical run or watch it from home isn't entirely unlikely. Should the film come to the world of streaming, Peacock seems like it would be the likely home for Cocaine Bear, given it's a Universal production. Peacock has a limited array of free content, and two main paid subscription plans, the latter two options of which will likely be required should Cocaine Bear arrive there. The base premium subscription costs $5.99 USD per month and features Peacock's entire catalog of movies and films with limited ads. The second and slightly more expensive premium plus plan costs $9.99 USD per month, removes ads entirely outside of live events, and allows users to download select titles for offline viewing.
What Is the Release Date for Cocaine Bear?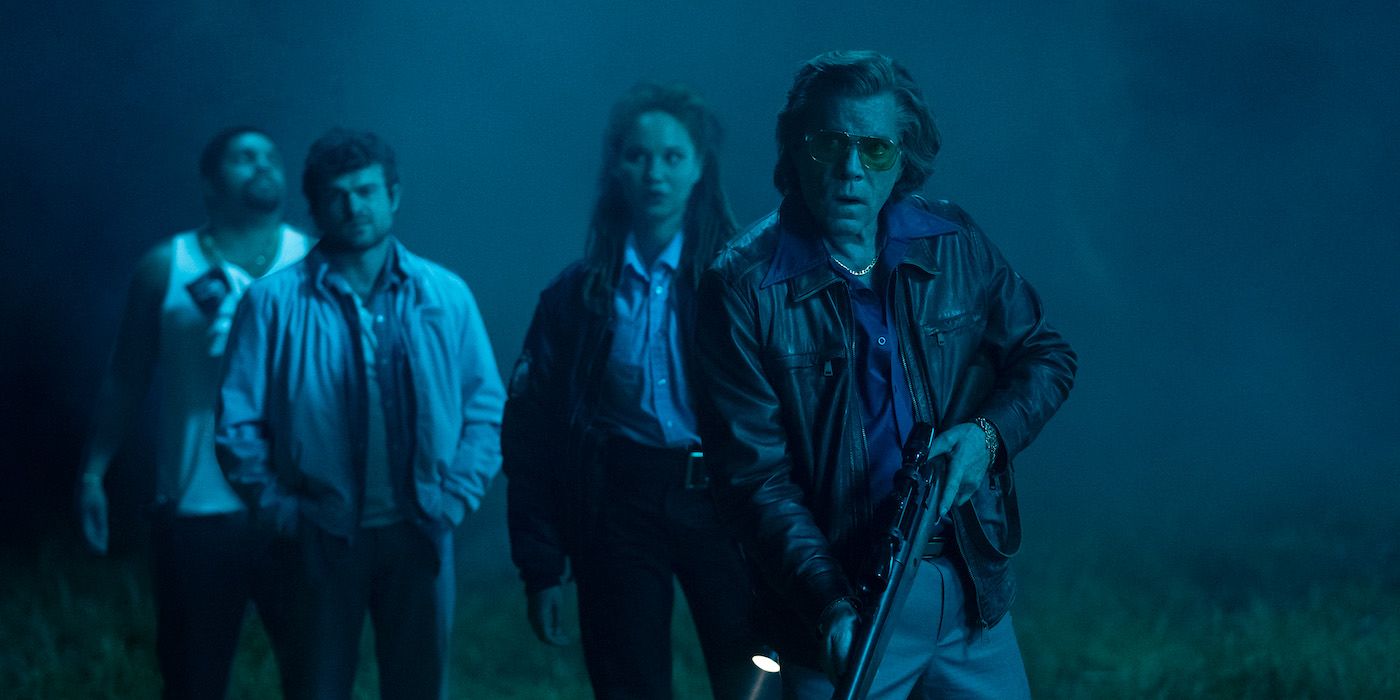 Moviegoers everywhere were able to see a mammal with a drug addiction wreak havoc and destruction on the state of Georgia as Cocaine Bear when it originally hit theaters on Friday, February 24th, 2023.
Find Showtimes for Cocaine Bear:
You can use the links below to find showtimes for Cocaine Bear at a theater near you:
Watch the Trailer for Cocaine Bear
Even though the title of Cocaine Bear sounds like a full-blown comedy, the opening of the trailer for the new film establishes that horror and thriller elements will very much be at play. Still, the comedy isn't being completely abandoned as the absurdity of a CGI bear having the high of a lifetime is being treated as inherently funny as it sounds. The trailer also introduces the impressive ensemble cast attached to getting potentially eaten by the rogue predator, including Keri Russell (Antlers), Alden Ehrenreich (Solo: A Star Wars Story), O'Shea Jackson Jr. (Straight Outta Compton), Isiah Whitlock Jr. (BlackKklansman), Margo Martindale (Walk Hard: The Dewey Cox Story), and a posthumous performance from the late Ray Liotta (Goodfellas).
What Is the Plot of Cocaine Bear?
The official plot synopsis for Cocaine Bear reads as follows:
Inspired by the 1985 true story of a drug runner's plane crash, missing cocaine, and the black bear that ate it, this wild dark comedy finds an oddball group of cops, criminals, tourists and teens converging in a Georgia forest where a 500- pound apex predator has ingested a staggering amount of cocaine and gone on a coke-fueled rampage for more blow … and blood.
Again, the only true aspects of the story come in the sentence listing "drug runner's plane crash, missing cocaine, and the black bear that ate it." The rampage is fictional, and chances are the characters being pursued by the beast are wishing this story was imaginary for them too.
Related:'Cocaine Bear' 8-Bit Video Game Let Players Join in on the Action
Other Comedies Loosely Based on True Stories You Can Watch Right Now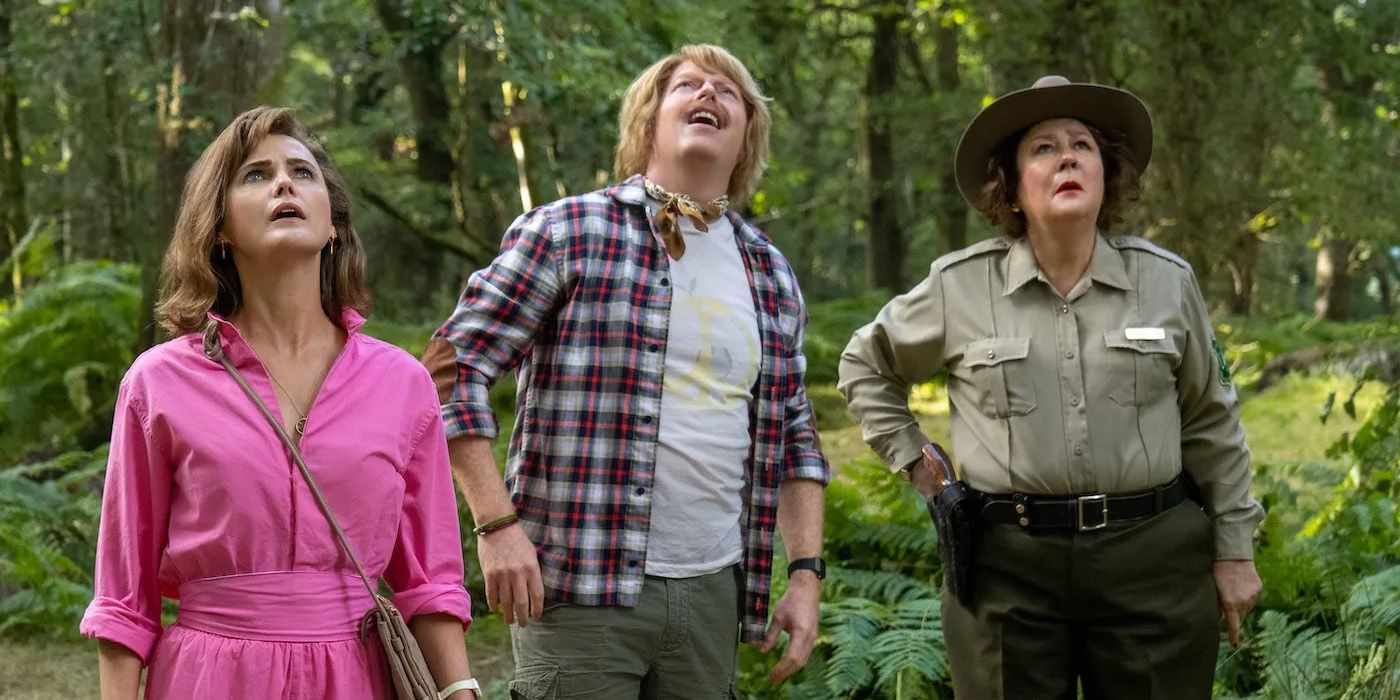 50 First Dates (2004): Whenever Adam Sandler and Drew Barrymore are paired together in a film, hilarity is bound to ensue, and 50 First Dates is one of the best examples of that. Sandler stars as Henry Roth – a Hawaii marine biologist who is always coming up with schemes to start a relationship and break off from it with no strings attached. That's until he meets Barrymore's Lucy Whitmore, who Roth falls head over heels in love with despite her rare medical condition which causes her to forget everything that happened at the end of a single day.
Watch on Peacock
Tag (2018): The game of tag is one that everyone is familiar with. Kids have played it on the playground nearly since the dawn of time and still play it to this very day. Tag answers the question of what would happen if five friends played a never-ending game of tag that lasted well into when they were adults with families of their own, acting as a clever way to keep them in each other's lives forever. Four of these friends are also on a quest to tag their perfect and rich friend Jerry (Jeremy Renner).
Rent on Prime Video
Weird: The Al Yankovic Story (2022): 'Weird Al' Yankovic is the latest musician to get a biopic about his life story, and a unique one at that. It makes a lot of hysterically outrageous claims about Al's life that we won't dare spoil for you here, but the idea of a biopic of an artist known for parodies being a parody of musical biopics is nothing short of genius. Daniel Radcliffe (Harry Potter) plays the role of Yankovic to perfection alongside a hysterical ensemble cast packed to the brim with celebrity cameos.
Watch on The Roku Channel
#Watch #Cocaine #Bear #Find #Showtimes



Source link