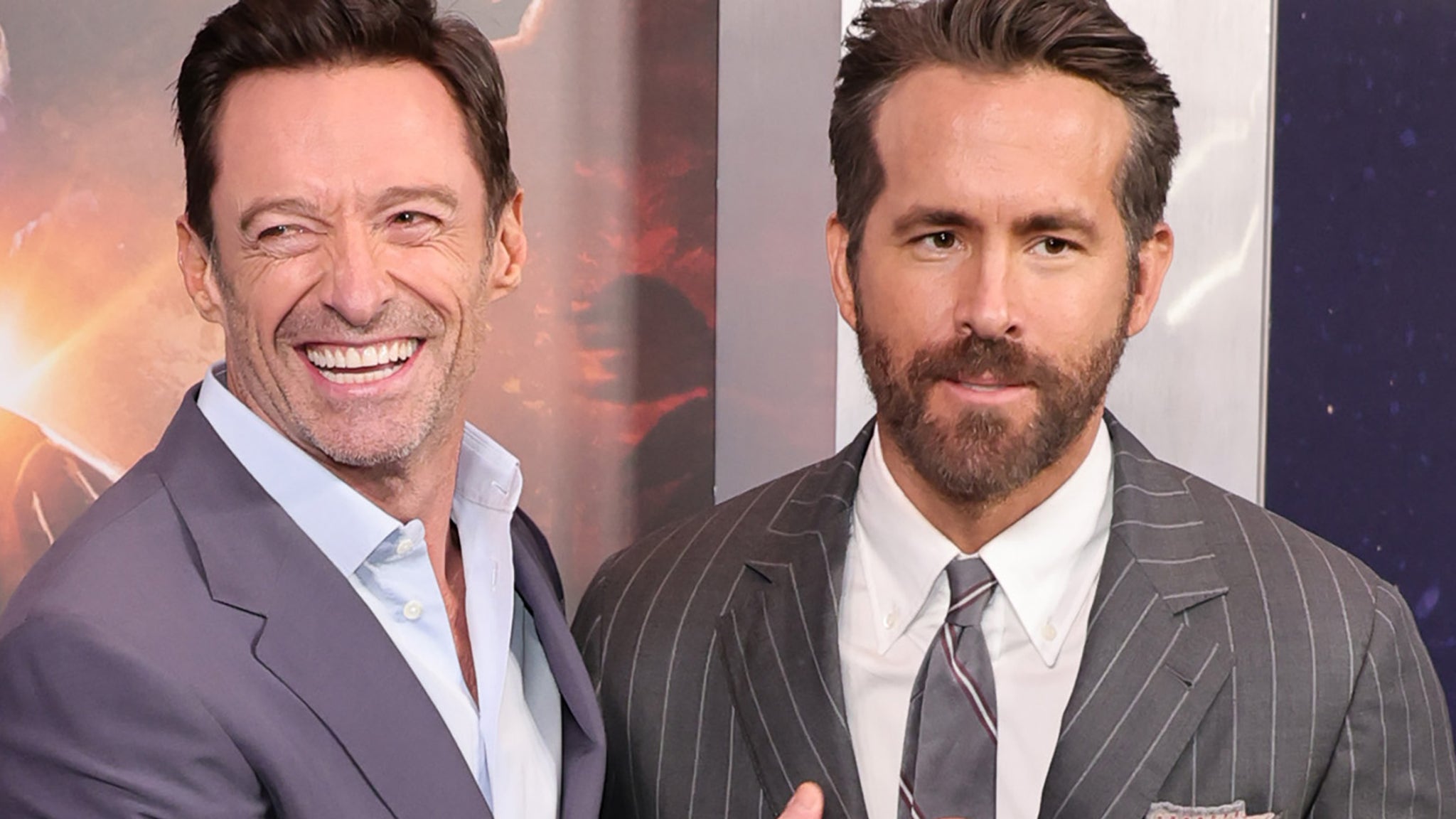 "Please, please, from the bottom of my heart, do not validate Ryan Reynolds in this way. Please."
The ongoing social media "feud" between Hugh Jackman and Ryan Reynolds hit a new low — or is that high? — on Wednesday as the Wolverine actor begged the Oscars not to nominate his Deadpool colleague.
In a hilariously earnest video posted to his Instagram, Jackman started off with the statement, "It's 2023 and I really wanted to send out a positive message at the beginning of the year, but, um, recent events have made that impossible."
From there he had nothing but praise for the film "Spirited," its cast and even the songwriters behind "Good Afternoon." But none of that is the problem.
Waiting for your permission to load the Instagram Media.
The problem for him is that he'd heard "Good Afternoon" had been shortlisted for an Oscar by the Academy of Motion Picture Arts and Sciences.
"Ryan Reynolds getting a nomination in the Best Song category would make the next year of my life insufferable," he said with mock sincerity. "I have to spend the year with him shooting Wolverine and Deadpool and trust me, it would be impossible. It would be a problem."
He wrapped his plea with a quick recap that he loves the film, he loves stars Will Ferrell and Octavia Spencer, and he obviously loves his "Greatest Showman" collaborators, Benj Pasek and Justin Paul (who co-wrote the song). Then he added, "But please, please, from the bottom of my heart, do not validate Ryan Reynolds in this way. Please."
As Billboard helpfully pointed out, though, Jackman need not have worried. Reynolds may have been a performer on the track, but the Best Song category is for songwriters, so it's his pals Pasek and Paul (along with Khiyon Hursey, Sukari Jones, and Mark Sonnenblick) who would actually be up for the honor.
Reynolds was quick to respond, sharing Jackman's video on his Instagram page with the cheeky caption, "I know it's still early but Good Afternoon to you, Mr. Jackman."
He was even more savage on Twitter, though, where he shared the clip and started with a light-hearted joke. "Disagree. I think the deepfakes that sung and danced for Will and I would love to perform at the Oscars," he captioned that share.
He then replied to his own post, though, noting something that caught our attention, too, in how Jackman described their film.
It's catchy, right!?

— Hugh Jackman (@RealHughJackman) January 4, 2023
@RealHughJackman
"Also 'Wolverine & Deadpool,' bub?" wrote Reynolds. Jackman had a quick retort for that.
"Deadpool 3," as it's currently known as, is expected to start filming in May 2023 with a scheduled release date of September 6, 2024. That's plenty of time to fight over the movie's title!
Nominations for the 95th Academy Awards will be announced on January 24 ahead of the live ceremony and broadcast March 12.

#Life #Insufferable



Source link