Movies
'You' Proves There's a Fate Worse Than Death for Some Characters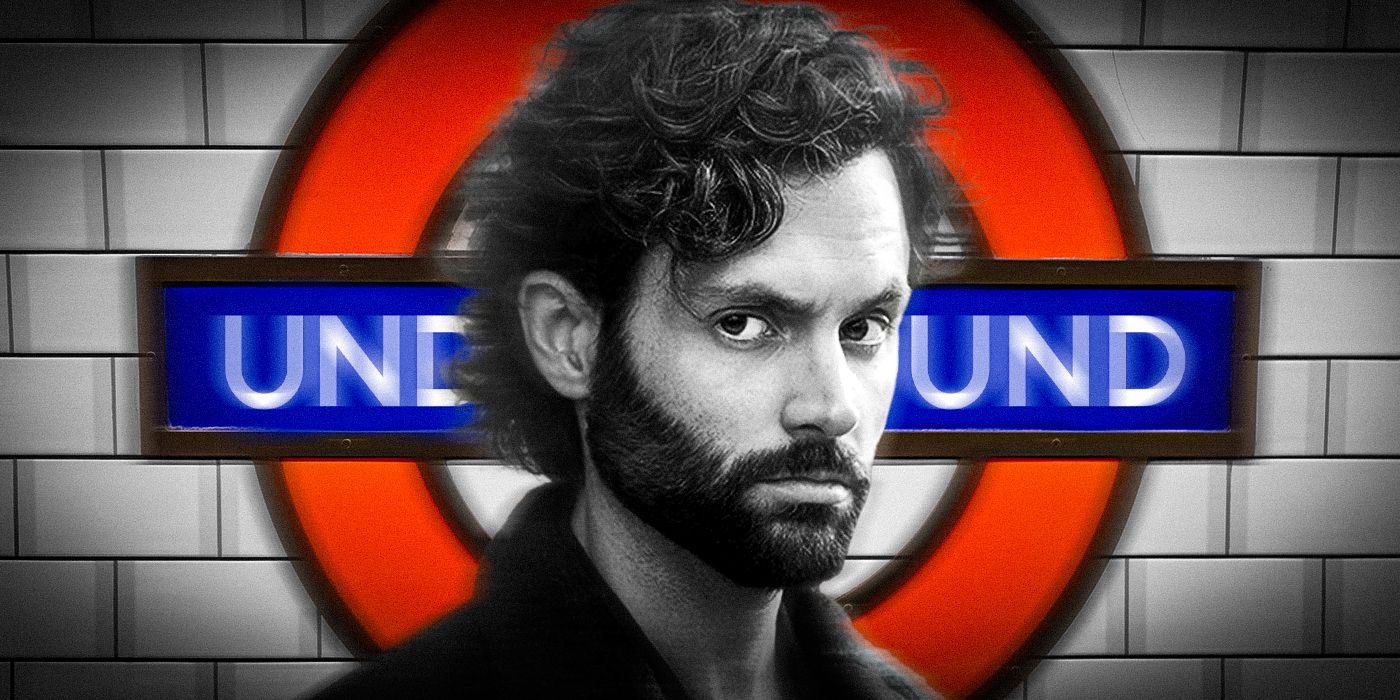 Editor's Note: The following contains spoilers for You Season 4, Part 2.
In You, Joe Goldberg's (Penn Badgley) victims who die an unfortunate death when they become obstacles in Joe's path often end up getting the bigger share of attention. But the horror of Joe's actions affects more than just the dead. Throughout four seasons, Joe has ruined the lives of one too many in order to reach his goals and hide his crimes. Ellie (Jenna Ortega), Dr. Nicky (John Stamos), Nadia (Amy-Leigh Hickman), Matthew Engler (Scott Speedman), Dawn (Alison Pargeter) — all of these are characters who did not die at Joe's hands but lived to endure a fate worse than death. Some of these people just became part of collateral damage as Joe went about causing murderous mayhem in his usual style. Characters such as Nadia remain aware of Joe's reality but unfortunately, fail to outsmart Joe's genius — leading them down a tragic path that doesn't end in death, but perhaps something worse.
With a closer look, one can discover that Joe's list of real victims is longer than anticipated as he has not only killed, but also destroyed the lives of many others to achieve his goals. While Joe has employed deception to trap some, he has misused the trust placed in him to keep his image — as was the case with Ellie. The worst part about the existence of these characters in You's world is that they can try chasing Joe to bring him down, but they must first untangle the webs of Joe's fool-proof plans. And most likely, their attempts will just fail, even if they try, because nobody will believe them.
RELATED: This Is the Exact Moment 'You' Season 4 Becomes the Most Realistic Horror Movie
Misfortune Follows Those Around Joe Goldberg on 'You'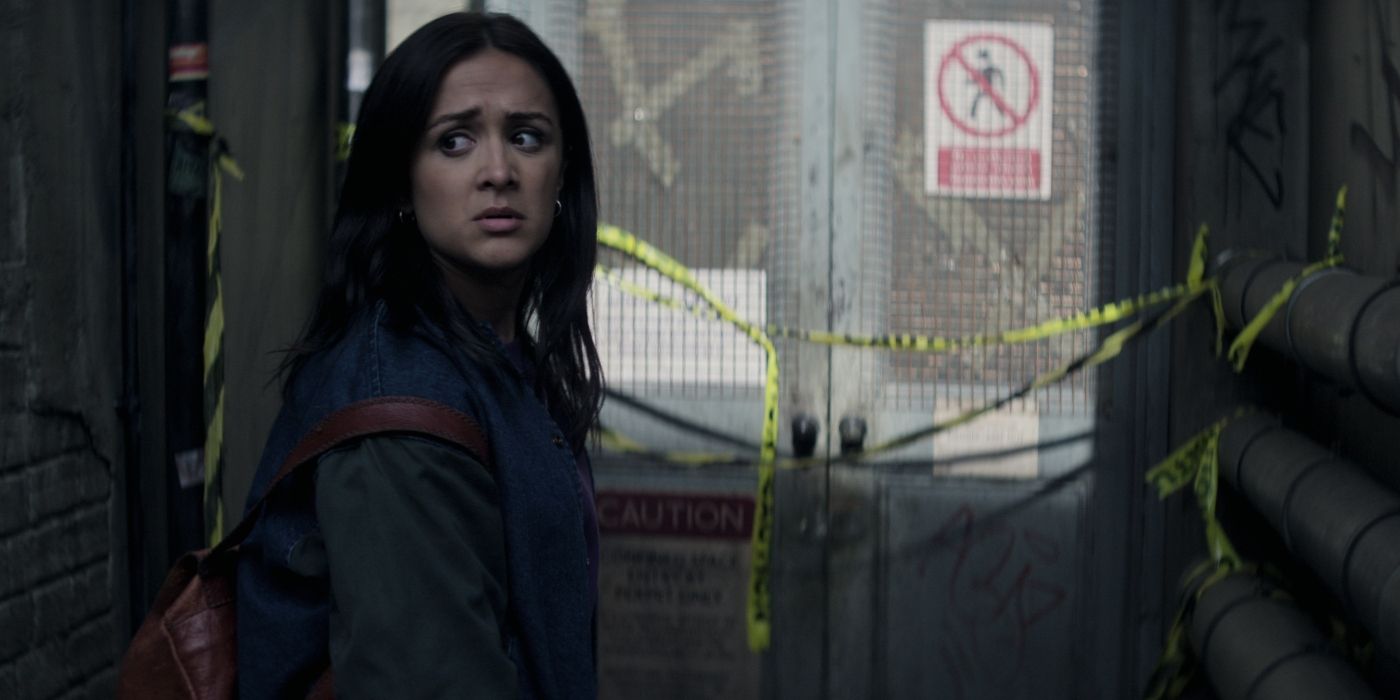 Death always has a ripple effect on those who surround Joe. Unquestionably, the murders Joe has carried out have left a long strain of grieving family members and friends traumatized by the sudden and surprising, in most cases, passing of a loved one. However, when it comes to killing people and getting away with it without creating a ruckus, Joe's hit rate is not the best among serial killers on television. Forced by his actions and then the compulsion of not getting caught, Joe often targets not-so-innocent bystanders to pass on the weight of his crimes. Sometimes, these characters end up meeting a fate worse than death only because they happened to be in the vicinity Joe was operating around.
As Joe reveals to Nadia in a final confrontation with his former student in Season 4 Episode 8 "The Death of Jonathan Moore," Nadia can try proving that Joe was behind the killings of London's elite, including that of a potential future mayor, but no one would believe her as she was already fated to be the "Eat-the-rich" killer by Joe, who had planted corroborating evidence in Nadia's house.
Fortunately, Nadia was able to help save one of Joe's victims before he frames her as the "Eat the rich" killer. It is revealed at the end of Season 4 that Marienne (Tati Gabrielle) has managed to escape alive, thanks to Nadia's plan. Marienne had already been a victim of Joe's schemes and had been forced to leave her life in the United States behind after Love Quinn (Victoria Pedretti) revealed Joe's true colors to her.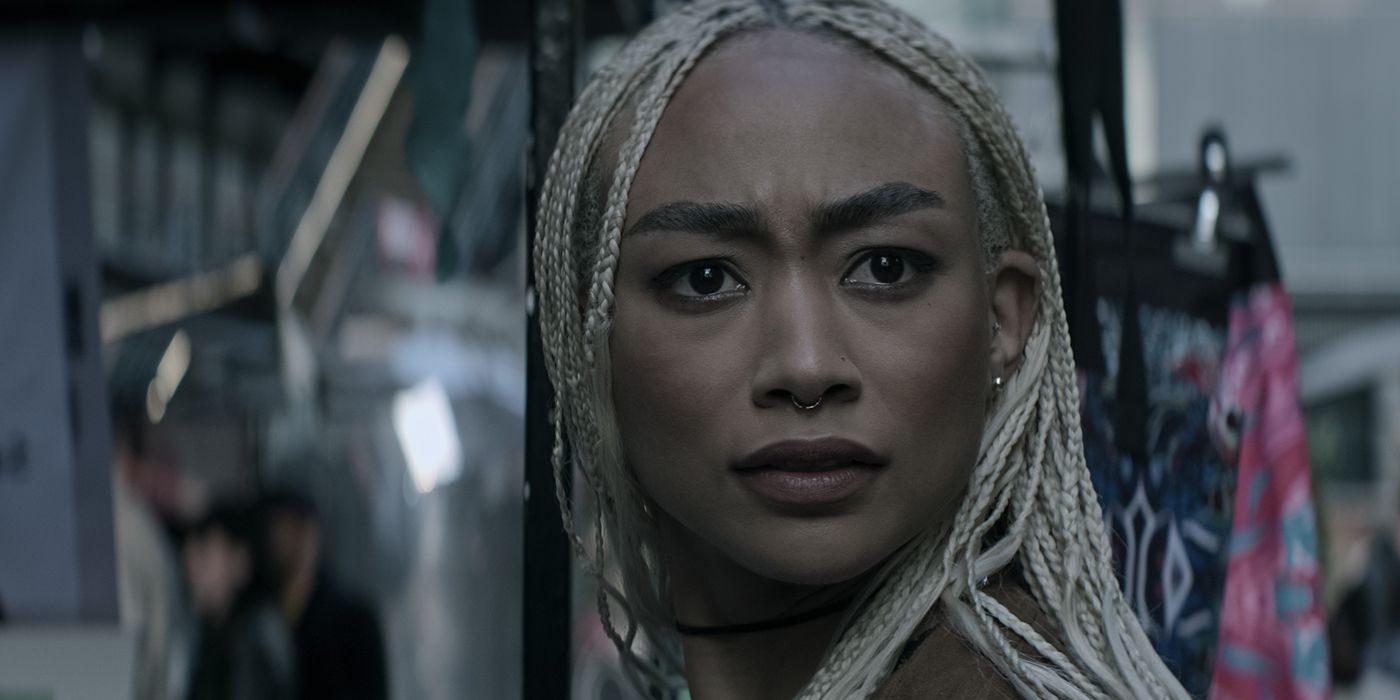 Eventually, the good thing was that Marienne was able to live with her daughter Juliette up until she realized that Joe had tracked her down. Somehow, Marienne has managed to escape Joe's clutches twice — a rarity for the show. But despite everything, Marienne is well aware that there is no way to cage Joe Goldberg — something she reiterates to Nadia when she is found trapped inside a cage by Professor Jonathan Moore's literature student. Now, while she is lucky enough to be alive, she will remain fearful for the rest of her life knowing that Joe might find out about her existence any moment, and there is still no way to stop him, especially when Joe's influence has just grown. It's no longer "good old Joe" versus the world. Now, Joe has Kate Lockwood (Charlotte Richie) and her massive inheritance by his side, almost making Joe invincible.
There have been many other characters who have faced a similar and dreadful fate, thanks to Joe Goldberg. Dr. Nicky became destined for a future similar to that of Nadia's when Joe forced Guinevere Beck (Elizabeth Lail) to write an account in which Dr. Nicky became the despicable owner of crimes that were actually committed by Joe. While Dr. Nicky later admitted in front of Forty Quinn (James Scully) to exploiting many vulnerable women like Beck, it's arguable whether he deserved to be branded as a murderer. His marriage may have ended in disaster any day, thanks to his affairs with his clients. But to be jailed for crimes he didn't commit was a punishment meted out by Joe. He just became the most suitable target to take the onus of all of Joe's murders in Season 1 by virtue of his scandalous association with Beck.
Joe Makes Death Look Merciful on 'You'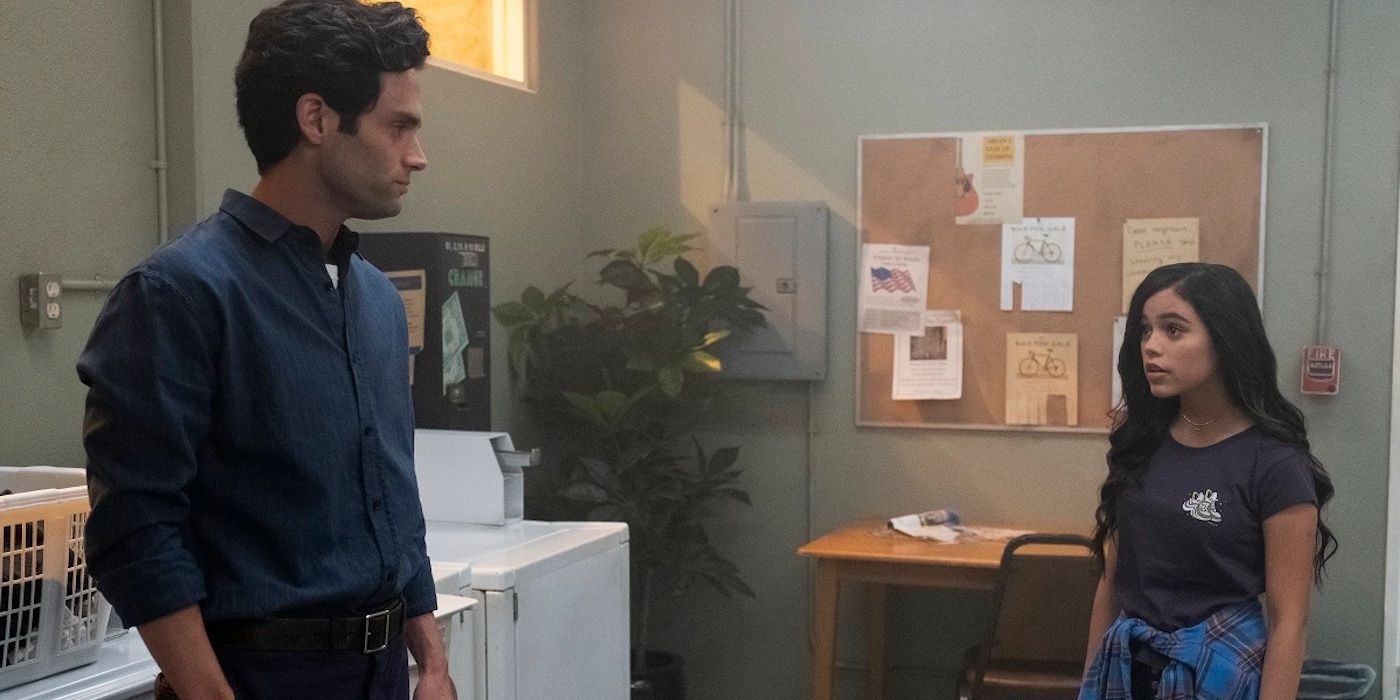 In Season 2, poor little Ellie went on to become an unfortunate victim to Joe's crimes just because her elder sister did not use her reporter skills well enough to dig into the past of her latest tenant, Will Bettelheim. When Love murdered Delilah (Carmela Zumbado), Joe blames it on the Quinns to hide his involvement in the whole mess. Moreover, he tries to control the damage by trying to help the near 16-year-old, convincing himself he is not as bad as Ellie thinks he is. By the end of Season 2, Ellie is not only orphaned and forced to relocate to a new life somewhere else, but she is also deceived by Joe who was directly responsible for Delilah's death. While Ellie blames Joe for bringing the Quinns into her and Delilah's life, she remains unaware that Joe was the one who kidnapped and trapped Delilah in the first place.
Matthew Engler, the unfortunate neighbor of Joe and Love in Madre Linda in Season 3, is another character who learns a lesson about Joe the hard way. It was obvious that he would end up at the hands of misery when Joe started having an affair with Matthew's wife, Natalie (Michaela McManus). When Natalie ends up in the state as Joe's lovers usually do (you know, dead), Matthew becomes the obvious target in the public eye. He becomes the suspect in his wife's disappearance, and he becomes compelled to put on the detective hat to investigate the disappearance of his wife, only to realize that his neighbors next door may know more than they let on. Lucky for Matthew, he does not lose his son to Love's murdering instinct, thanks to Joe's momentary kindness towards the young man entrapped by his cunning wife. Regardless, Matthew's family would have remained intact had Joe never set his eyes on Natalie.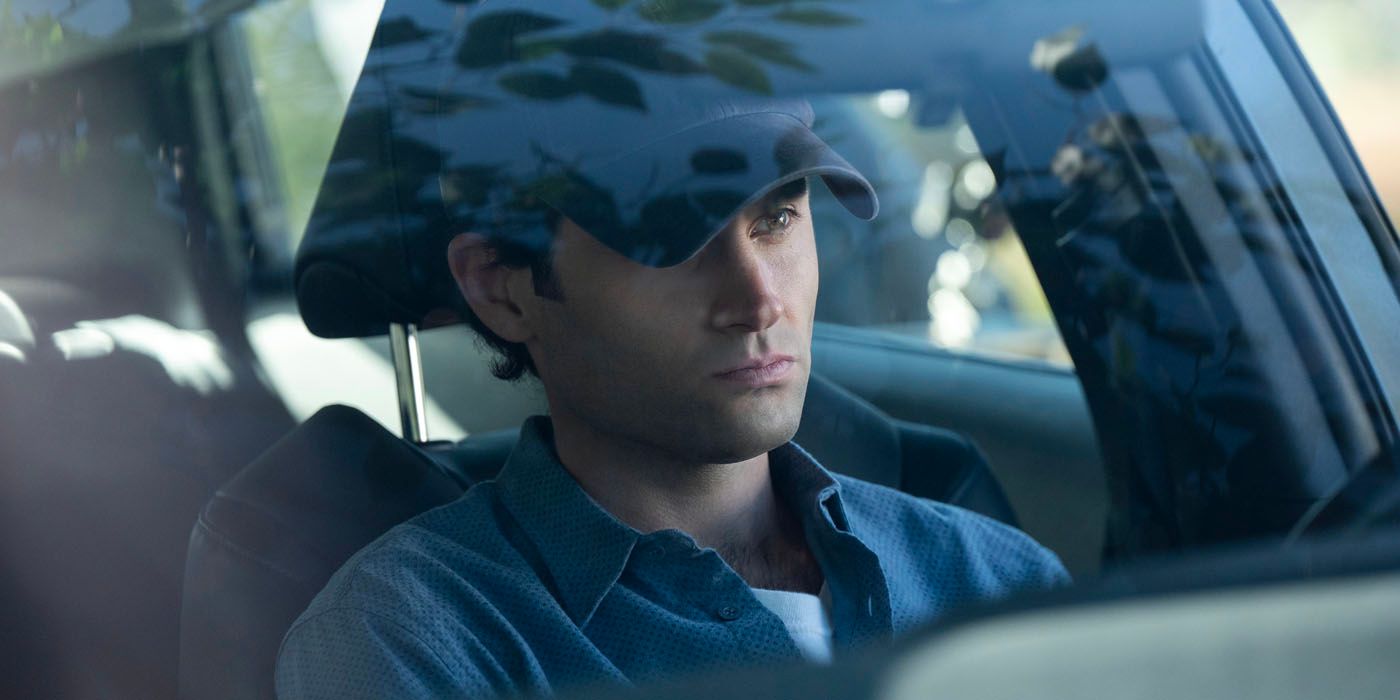 In You Season 4, another minor character who remained on the sidelines for the majority of the season happened to be unlucky enough to be around Joe at the wrong place and wrong time. Dawn, Lady Phoebe's (Tilly Keeper) fanatic stalker, just happened to be there when Joe was looking for an ideal candidate to pin the blame on for the "Eat-the-rich" killings. Much like Dr. Nicky earlier and Nadia later, Dawn also did not have the best time as a result of Joe's company, no matter how briefly.
Taking into account the recent events of Season 4, these characters might never get the justice they deserve as Joe now has Kate's resources in public relations at his disposal. Nonetheless, it is evident that Joe's actions have had a devastating effect on the lives of many characters who were unfortunate enough to be around Joe at his worst. For varying reasons, these characters end up becoming puppets at Joe's hand as he manages to successfully use and dispose of them at his will.
While characters such as Ellie and Nadia managed to live and see another day, most of them met their rock bottom in such a wretched fashion that they might prefer death any day. The only saving grace is that they still have an opportunity to get back at Joe in case they ever find luck favoring them in a battle against Joe Goldberg.
All episodes of You Season 4 are now available on Netflix.
#Proves #Fate #Worse #Death #Characters



Source link